TOMODACHI Alumni Regional Framework Theme Event in Tohoku-Hokkaido Region, Team A: Redefining the word "Machizukuri" in Hanamaki City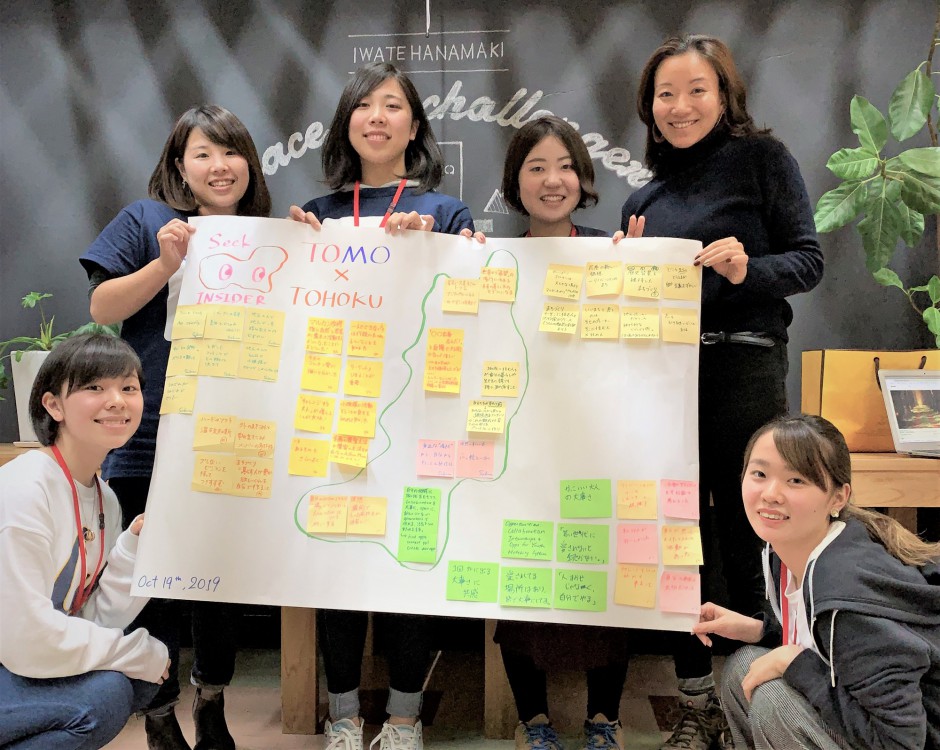 On October 19, 2019, the Theme Event for TOMODACHI Alumni and young professionals from Tohoku-Hokkaido Region, Team A took place in the city of Hanamaki in Iwate prefecture. The event concept, "Seek INSIDER" referred to the idea of meeting insiders, or people well-versed in the Tohoku region, through this event, offering the opportunity for participants to consider how to interact with others in Tohoku.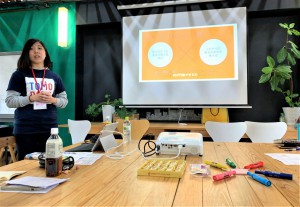 Regional Mentor Kanako Ishikura and Regional Leader Sakura Hayashi, who led the event, prepared by gathering information and tips on interesting local areas in Tohoku from TOMODACHI Alumni and others from late August through early September. Using this advice, they chose to hold the Theme Event in Hanamaki City in Iwate. It was held with the full cooperation of Hanamaki Yamorisha Inc.
During the morning panel session, Mr. Junkichi Takahashi from Hanamaki Yamorisha Inc. gave an overview of Hanamaki City and the town's development, and discussed Hanamaki Yamorisha Inc. and the importance of community renovation. Later, participants had a delicious lunch at "Marukan Building Daisyokudou" which was recently rebuilt. In 2016, Marukan Building Daishokudo closed due to financial difficulties, but it was renovated and re-opened in 2017 thanks to the local public's ambition and support. The participants saw how popular Marukan Building Daishokudo has become among locals, witnessing it bustling with people.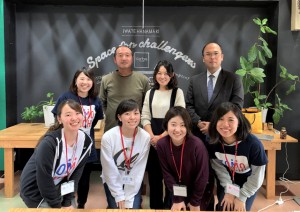 During the afternoon program, the founders of Hanamaki Yamorisha, Mr. Naoki Ito and Ms. Kumiko Takahashi, took part in a panel discussion. They discussed community building and renovation, with Mr. Ito offering the government point of view, while Ms. Takahashi shared the views of the general public and women.
To conclude the Theme Event, the workshop themed "Tohoku from now on× What we can do" was held. Using what they learned during the session, participants shared ideas regarding their expectations for Tohoku's future and what action they can take in Tohoku. Participant Rin Nagaya, alumna of the TOMODACHI Summer 2019 SoftBank Leadership Program, commented: "I was able to learn about the city of Hanamaki from various kinds of views, together with people who normally would not have much chance to meet."
The event was held as a part of the TOMODACHI Alumni Regional Framework, the TOMODACHI Generation Alumni Leadership Program supported by Prudential.