Japanese and American Students Work Together to Hone Their Leadership Skills to Tackle Social Challenges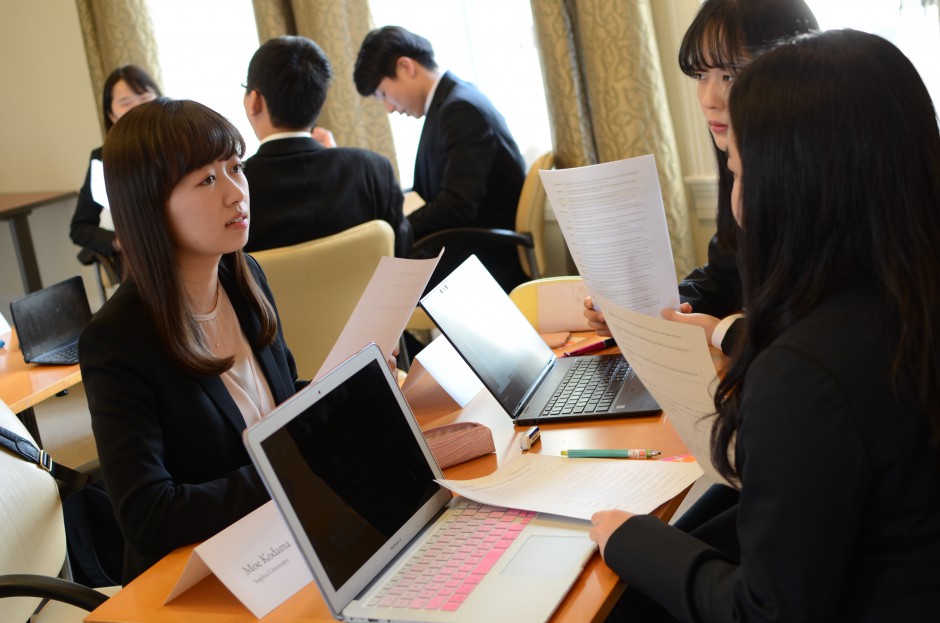 The Building the TOMODACHI Generation: Morgan Stanley Ambassadors Program successfully concluded in early March after two weeks of intense leadership training. Generously funded by Morgan Stanley, the program aims to deepen participants' knowledge of cross-sector partnership models to address social challenges, promote teamwork between American and Japanese students, and to develop participants' leadership skills. This year, the program welcomed 19 college students (twelve Japanese and seven Americans), who participated in a series of lectures, panel discussions, site visits, and interactive discussion sessions with experienced professionals from government institutions, distinguished nonprofits, and corporate foundations, while enhancing their critical teamwork skills and cross-cultural understanding.
In order to build upon their understanding of civil society, which the participants studied during the first week of the program, the program enabled them to put their new knowledge into practice during the second week. Participants separated into three teams and developed proposals for new initiatives to leverage resources across various sectors of civil society to address ongoing challenges in the Tohoku region.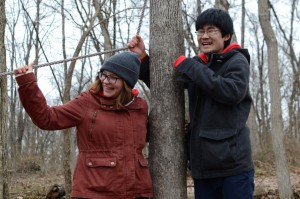 This process began with a retreat to an outdoor adventure center where participants engaged in a variety of challenges to build their teamwork and communication skills before diving headfirst into their project development. "It allowed me to establish a real relationship with the Japanese students as we had to work together and depend on one another, so I can honestly say this experience benefitted our project development," said Manuel Arrieta, a U.S. participant from the University of Puerto Rico.
Teamwork and creativity among the three project teams flourished, culminating with each team's presentation of their civil society initiative proposals. In the end, Team Sakura was declared the winner. Their initiative, Farming for the Future: Transforming the Image of Agriculture with Technology, hopes to bring cutting-edge technologies to rice farming to make the profession more appealing and lucrative to young populations, bringing them to rural areas of Japan like Yahaba, Iwate Prefecture.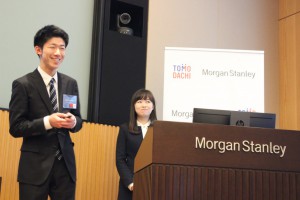 Upon returning to Japan, the Japanese students attended a Debriefing Session and Reception hosted by Morgan Stanley . In the beginning, the participants heard from Chief Administrative Officer David Richards, and were greatly inspired after hearing the company's passionate support of the program, and what was expected of them. Furthermore, the groups presented their projects once again, and thanks to the Q&A session and reception that followed, the participants had opportunities to deepen their learning by interacting with Morgan Stanley employees.
In reflecting on the program, Daisuke Kase of the University of Tsukuba commented, "By communicating with both Japanese and U.S. students who are interested in relations between the two countries, I was able to learn a lot and better understand the importance of addressing social problems from both global and local points of view."
This program was implemented in partnership with The Washington Center and the U.S.-Japan Research Institute (USJI).