High School Students from Across Japan Gather to Share Key Takeaways and Gratitude at the TOMODACHI Honda Global Leadership Program 2018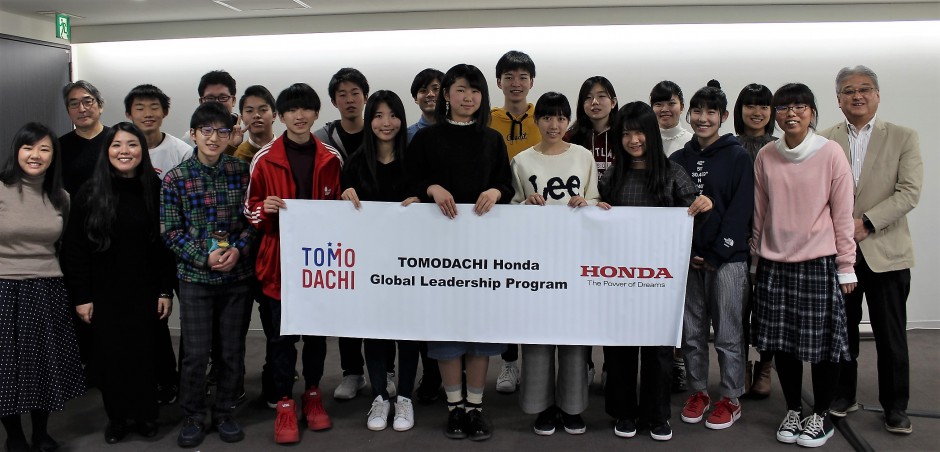 The Follow-Up Seminar of the TOMODACHI Honda Global Leadership Program 2018 took place from February 9 to 10, 2019 at Honda Motor Co., Ltd. The participants gathered from across Japan for the first time in the five months since their study trip to the United States in August of last year. To conclude the program, the participants actively took part in various workshops, including discussing the changes they experienced after the U.S. trip, creating a short movie to express gratitude toward people in the U.S., and sharing the strengths of one another.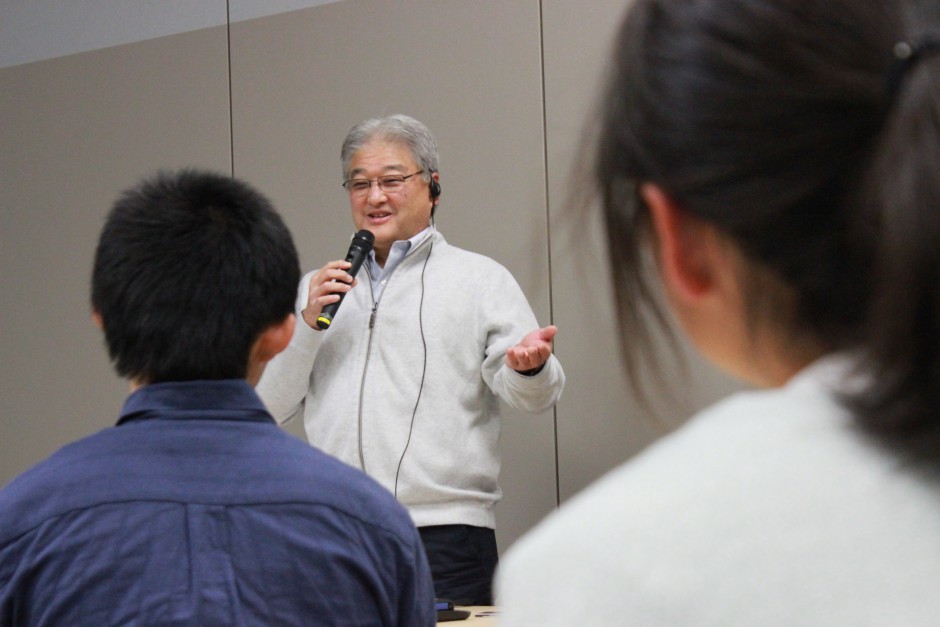 Across the two days, representatives from Honda Motor Co., Ltd. and American Honda Motor Co., Inc. sent various words of encouragement. The representatives reflected on the "Power of Dreams Cycle" participants learned during the program, ways of looking at leadership, and the various experiences and encounters the students had in the United States, galvanizing each participant to strive for their dreams and goals even after the program ends.
One of the students, Daichi Tamashiro from Okinawa Prefecture, expressed that prior to joining the program, he was afraid of challenging himself. However, during the program he learned that failures can indeed be positive assets. He highlighted the active role he played in creating a documentary on Ishigaki Island, where he was born and still lives. Moreover, he shared his successful experience raising funds through crowdfunding. He stated, "I realized that even if something cannot be done alone, there are many things we can accomplish working hand-in-hand."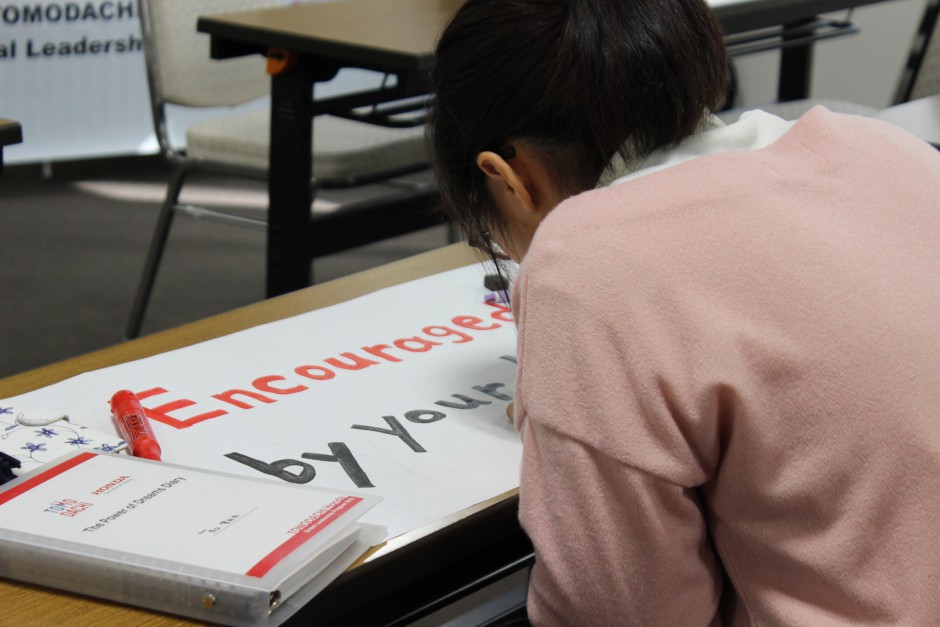 When making their short movies, each participant drew on their own fields of expertise, created pieces full of gratitude that featured their future goals. At the workshop sharing one another`s strengths, the participants noticed abilities they had not realized before and learned that traits they considered weaknesses were seen as strengths by others. One of the participants mentioned, "Bonding with my cohort here was the most inspiring thing of all."
This program is made possible by generous support from Honda Motor Co., Ltd.
Applications are now open for the TOMODACHI Honda Global Leadership Program 2019, click here for more information.