Over 900 Students and Faculty Inspired by the Young Americans through the TOMODACHI Goldman Sachs Music Outreach Program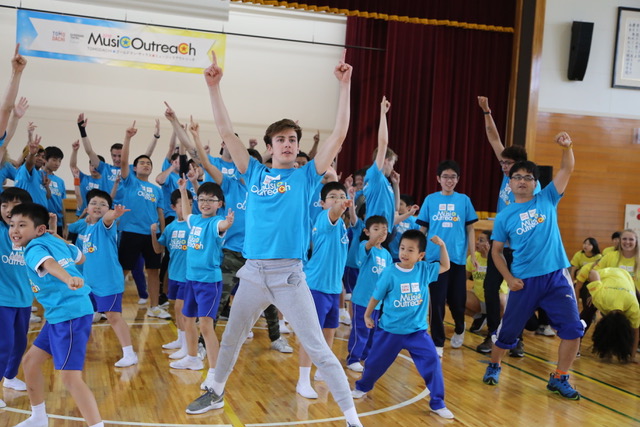 From September to November 2018, the American nonprofit organization the Young Americans visited public elementary and junior high schools in the Tohoku region of Iwate and Fukushima Prefectures. The Young Americans conducted six workshops for the TOMODACHI Goldman Sachs Music Outreach Program.
Since 1992, members of the Young Americans have conducted educational outreach through music and dance workshops in schools and communities. The Young Americans visited schools and worked with elementary, junior high, and high school students to create song and dance performances over one to two days. Participants learned to work together through the universal language of music, while respecting one another's strengths and discovering their own potential. Through exchanges with the talented and energetic cast of the Young Americans, the students gained confidence and were inspired to learn about different languages and cultures.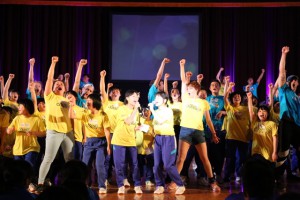 In 2018, this music outreach program was held six times at nine elementary and junior high schools, reaching over 900 students and faculty members. After the program ended, one participating student said, "This experience inspired me to study abroad, which I had never even thought about before." Another student said, "I want to study English more." Another commented, "I gained confidence through the compliments I received from the Young Americans."
The teachers also commented on the changes in the students, with one noting, "I learned a lot from the Young Americans' ability to compliment the students to encourage them to grow." Another said, "I was impressed with how the children flourished and grew in such a short amount of time." One parent also commented, "I was happy that I was able to see a new side of my child." Another parent noted, "It made me realize, once again, how amazing children are."
Additionally, those from Iitate Village were able to return to most areas of their hometown for the first time in seven years. Reflecting on this program, the Iitate Middle School principal commented, "With support from TOMODACHI, we have hosted this Young Americans program every year in the evacuation area where students and teachers sang and danced with passion. This year, our school is open again in our original village. I am delighted to finally have the village community come together at the show."
This program was made possible by generous support from Goldman Sachs Gives.