TOMODACHI U.S.-Japan Youth Exchange Program 2018: High School Students from Japan and the United States Learn About Social Issues in Tokyo, Miyagi and Washington, D.C.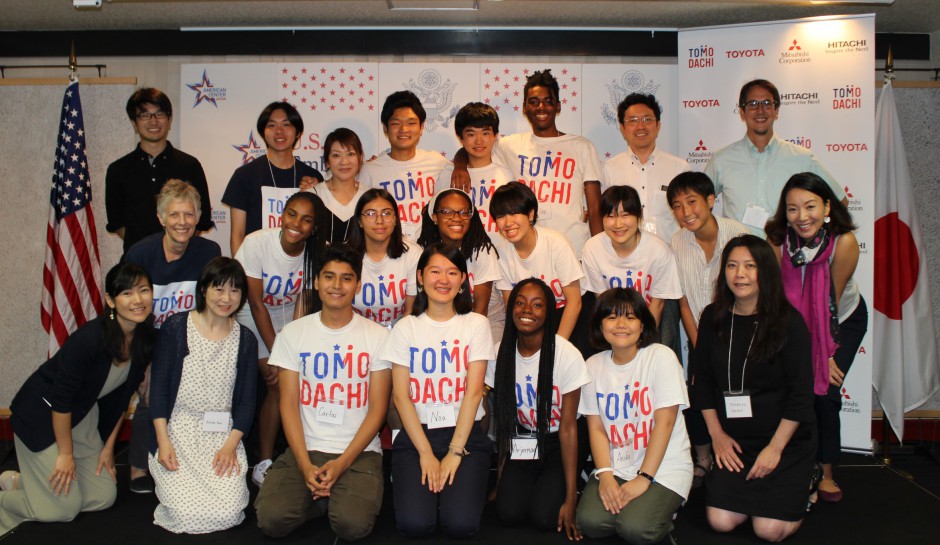 12 high school students (six students from Washington, D.C., public high schools, three students from Keio Shonan Fujisawa High School, and three selected TOMODACHI alumni (past program participants) from the Tohoku region) participated in the TOMODACHI U.S.-Japan Youth Exchange Program 2018, which took place from July 14 to August 14, 2018. The program is a two-way exchange in which students from Japan first visit students in Washington, D.C., followed by a travel to Japan to complete the second half of the program in Tokyo and Miyagi Prefecture.
During their program in D.C., students examined complex issues such as race, diversity and immigration in American society. They experienced the cultural diversity of D.C. through neighborhood walks in different sections of the city.
The students learned about the strengths and challenges of living in a diverse society by visiting the Holocaust Museum and the Smithsonian National Museum of African American History and Culture. Students also had a chance to hear stories about Japanese American Internment camps from a former internee and learned that there has been a constant struggle to grapple with race, identity and discrimination throughout the history of the United States.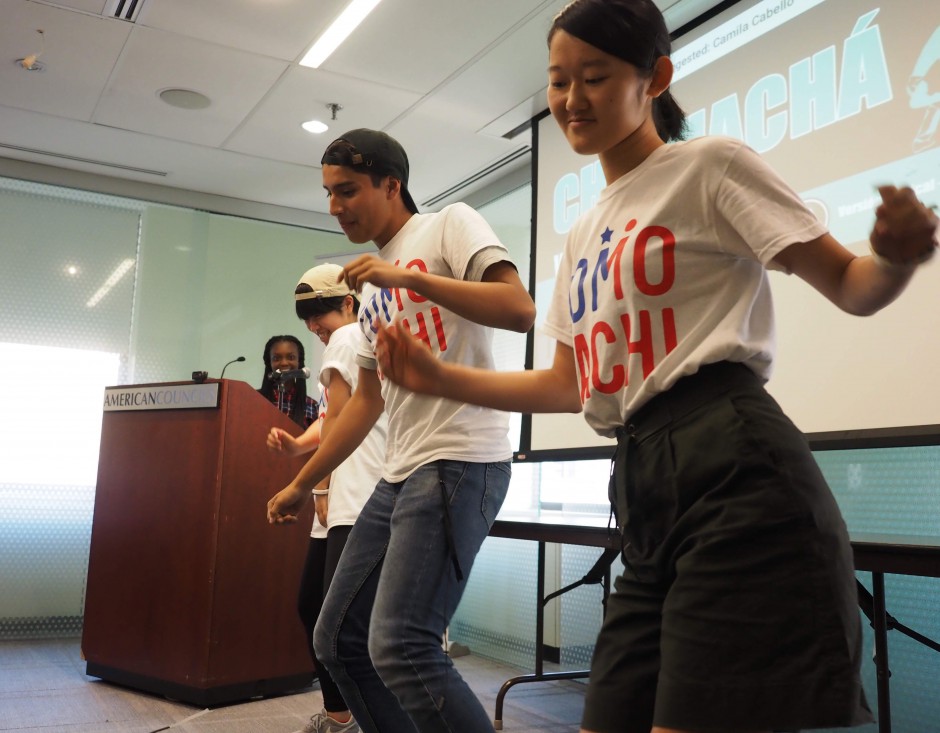 Cultural expression served as a major theme during their exchange in D.C. Students had a chance to experience the diversity and energy of American culture with a visit to the Hung Tao Choy Mei Leadership Institute, a local youth program, where African and Asian music and cultural forms mix. Students also had the chance to find their own voices through a slam poetry workshop and hip hop activities in Chinatown, and even had the opportunity to share their poetry at an open mic held at a café in D.C..
One of the participants from Japan, Minori Kon spoke about the power of storytelling. "In this program, we listened to many kinds of people's stories. This time, however, we became storytellers as well. I found storytelling to be difficult, but at the same time, it was a lot of fun to share my thoughts. The power of words is strong and words can move people's hearts. I want to appreciate that I have a right to express freely as a person."
In Japan, students continued to explore culture through homestays and lodging in traditional minshuku. They had a special visit to the Seiryoin Temple in Kesennuma, where they had the opportunity to experience "zazen" meditation and spend time with Buddhist monks, who talked about their role in the Great East Japan Earthquake.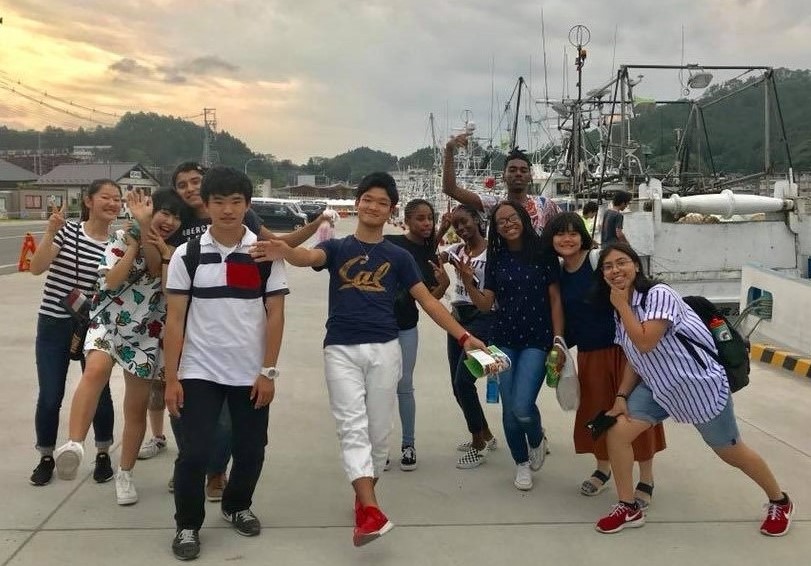 Students experienced life in Kesennuma and Minamisanriku, Tohoku cities devastated by the Great East Japan Earthquake, where they learned about the resilience of the communities and efforts being taken by residents to rebuild and to create stronger and more sustainable communities. This included visits to the Fisherman's Banya, the Forestry Stewardship Council and a meeting with Mayor Sato of Minamisanriku.
When asked about the most memorable experience in Japan, Arjernae Miller, said "the most impactful experience I've experienced so far in Japan has been what I'd call the "Tohoku love." In Kesennuma and Minamisanriku we were welcomed with kindness. Where I am from, people don't feel the urge to just greet each other, more specifically people they don't know. But in Kesennuma we were always greeted by strangers on the street involved in their everyday lives."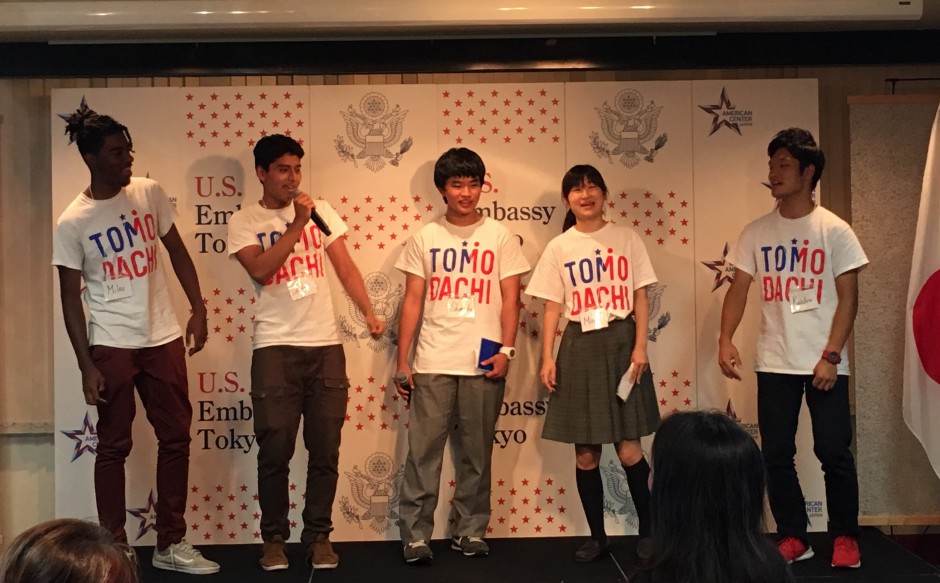 On August 13, the students gathered at the American Center Japan for a final presentation on what they learned during their program. The students also shared their action plans to create a global community in an effort to create social change. The presentations took various forms, including singing and playing videos that the students themselves produced. After the presentations, the participants enjoyed a reception where they mingled with other guests.
Carlos Ramirez, one of the participants of the program expressed appreciation by saying that participating in the TOMODACHI Program was "one of the best of best things I've done in my life."
This program was funded­ by TOMODACHI's Fund for Exchanges through generous contributions from Toyota Motor Corporation, Mitsubishi Corporation, and Hitachi, Ltd.