Japanese Participants of the 2015 TOMODACHI-Mitsui & Co. Leadership Program Experience Detroit and Washington, D.C.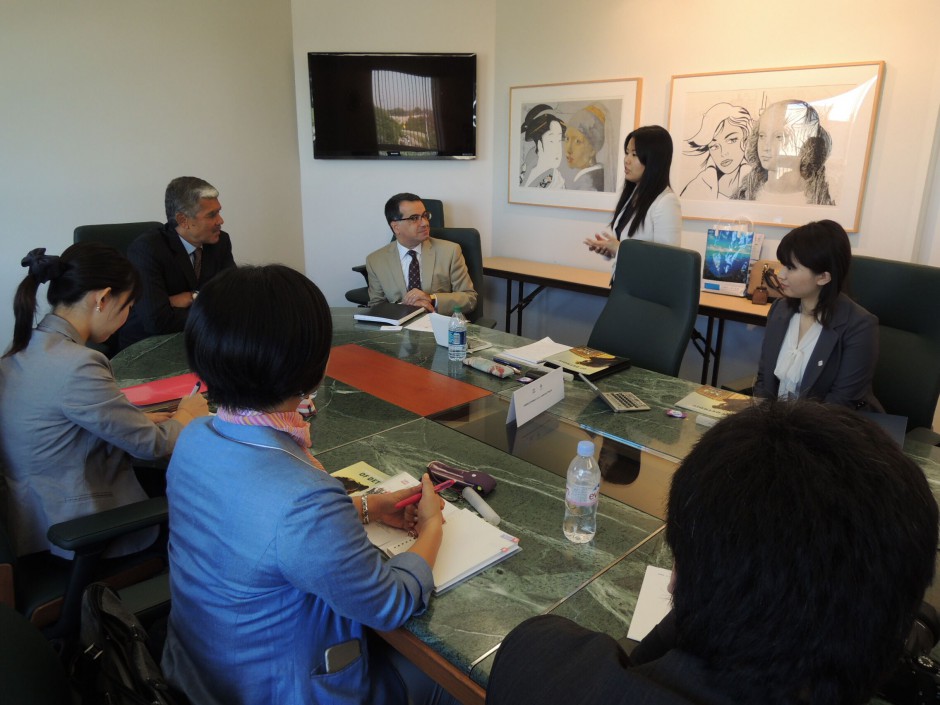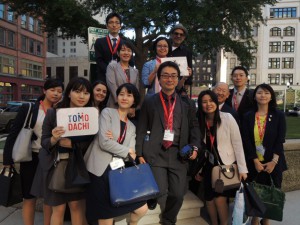 From September 13-19, 2015, the Japanese delegation comprised of Japanese professionals from Fukuoka, Kyoto, Miyagi, Oita, Okinawa and Toyama prefectures traveled to America to participate in the 2015 TOMODACHI Mitsui & Co. Leadership Program.  This program brings together ten American and ten Japanese young professionals representing both the public and private sectors to travel to each other's country to meet with established and up and coming leaders in business and government.
Guided by the program theme of "Transformation, Future Vision," the delegates focused on leadership, entrepreneurship, technology, trade, energy and infrastructure and their roles in U.S.-Japan relations.
The Japanese delegates traveled to Motor City Detroit where they met with community and business leaders, learning and observing first hand about the dramatic transformation ongoing in this city. Partnerships between non-profits like the Kresge Foundation, Midtown Detroit Inc. supporting new business and community development seamlessly complement large business investments by Quicken Loans and Ford Motors.  There was also time to experience the Henry Ford Museum "Ideas and Innovations," an extensive collection and display of American innovation that led America and the world into the industrial revolution.
After two full days, the delegation traveled on to Washington, D.C. for three days filled with meetings and activities.  Speakers there included Cliff Kellogg, Executive Director – Detroit Federal Working Group and a meet and greet with Michigan Congresswoman Debbie Dingell enabling delegates to get a sense of support for Detroit at the Federal level. 
Aligned with the program's objectives, their American counterpart and alumna joined the Japanese delegates when time and schedules permitted, further strengthening the network of program participants now totaling 59 over three years. The trip to America enabled Japanese delegates to pause and reflect on the meaning of leadership and the ways in which this experience changed their thinking to become more positive and powerful.