Building the TOMODACHI Generation: A Partnership to Engage U.S. and Japanese University Students in Social Problem Solving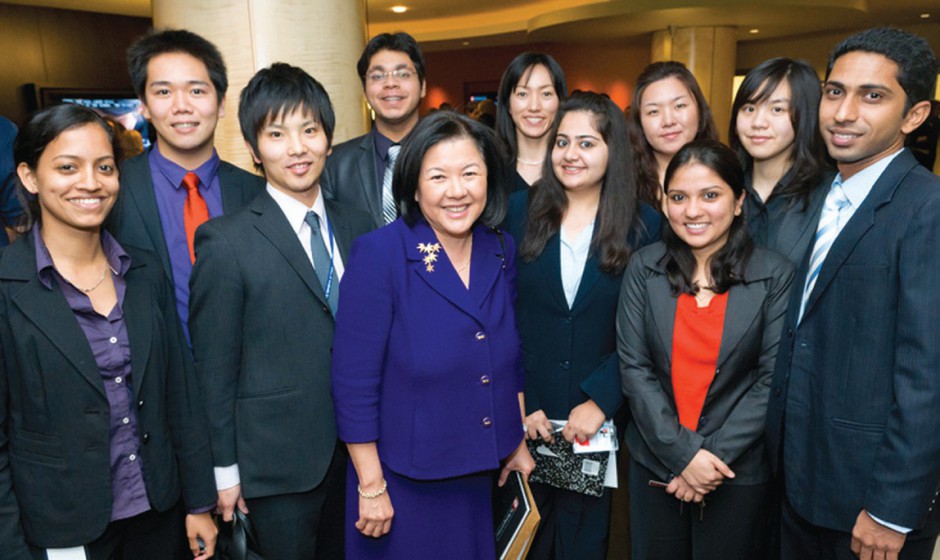 Building the TOMODACHI Generation:  A Partnership to Engage U.S. and Japanese University Students in Social Problem Solving 2016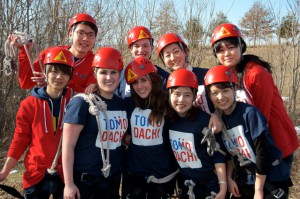 "Building the TOMODACHI Generation: Engaging U.S. and Japanese University Students in Social Problem-Solving" is a leadership development and cultural exchange program focused on learning about and developing models of cross-sector partnerships as tools for addressing social challenges. The program – now in its third year – began in Washington, D.C. from February 13 to 27, 2016 and concludes in Japan in August 2016. Twenty Japanese students from U.S.-Japan Research Institute (USJI) universities collaborated with 15 U.S. students enrolled at The Washington Center. The participants studied the dynamics of cross-sector partnerships and engaged with leaders from all sectors who have been involved in developing and implementing these partnerships to solve real-world challenges, and worked on bicultural teams to develop their own project addressing one of the many ongoing issues surrounding reconstruction in a few select communities in the Tohoku region. The two winning teams will travel to the Tohoku communities for which their projects were developed to share their plan and get feedback from a range of local government and community leaders and organizations.
Building the TOMODACHI Generation:  A Partnership to Engage U.S. and Japanese University Students in Social Problem Solving 2015
Students from the United States to Japan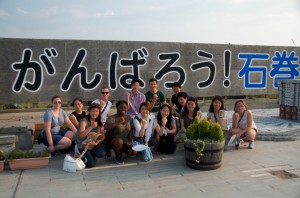 The second part of the 2015 Building the TOMODACHI Generation program culminated from August 5 until 12 with a one-week service learning trip to the Tohoku region. Six U.S. students from the two winning project teams joined their Japanese counterparts in Tokyo before embarking on a tour of several towns in Tohoku that were directly affected by the earthquake and tsunami on March 11, 2011, including Ishinomaki and Minamisanriku of Miyagi prefecture. Through a series of volunteer activities, site visits, and other interactions with local community leaders, students had the opportunity to observe and learn from civil society initiatives on the ground in Tohoku. Upon arriving in Tohoku, students learned more about the 3/11 disaster directly from those who experienced it. Students then visited organizations engaged in addressing social issues similar to the ones covered by their own projects, including volunteering for one that provides educational opportunities for children affected by the disaster, and another that seeks to revitalize the local economy through educational volunteer activities at a local fishery. In order to gain insight into the role government plays within the ongoing recovery efforts in the region, students met and discussed with local government officials.
 Japanese Students to America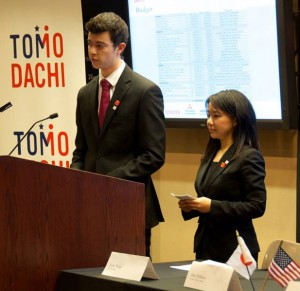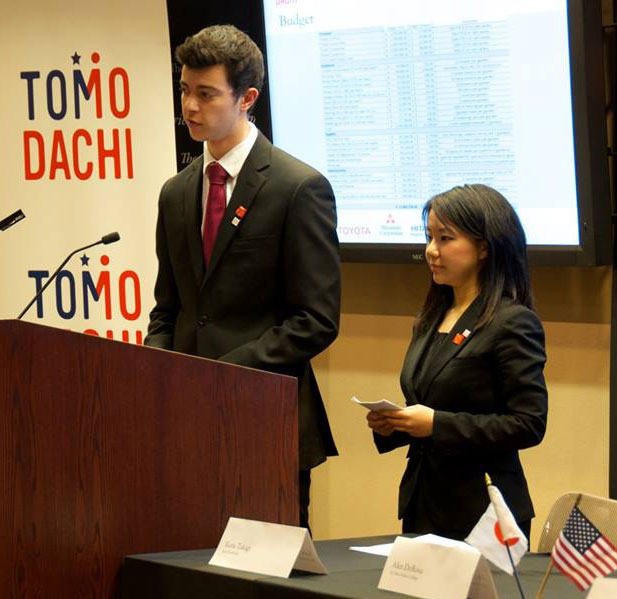 The first part of the Building the TOMODACHI Generation Program, a two-week program which brings together Japanese and American college students to Washington, DC with support from the Washington Center and the USJI (U.S.-Japan Research Institute), concluded successfully on February 28, 2015.  Starting on February 14, thirty five students participated in this program (20 Japanese and 15 American college students).  The students took part in team-building exercises, attended lectures and discussions, and met with U.S.-Japan Council members, TOMODACHI sponsors and guests at several exclusive events. Read More>>
Building the TOMODACHI Generation:  A Partnership to Engage U.S. and Japanese University Students in Social Problem Solving 2014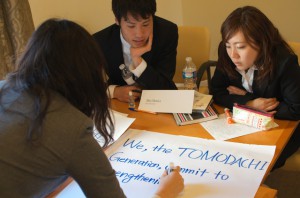 The two-week civic engagement program took 16 Japanese college students from top universities to Washington, DC from February 15, 2014 to March 1, 2014. The Japanese students joined 12 American peers for a robust leadership-based curriculum that enhanced students' understanding of the principles, challenges and potential of civil society. The first week of the program focused on the history of the civil society model—providing a framework for understanding the impact and mission of NGOs and cross-sector collaborations, and the affect these partnerships have on advancing the common good. The second week of the program focused on leadership development and cross-cultural understanding to prepare U.S. and Japanese students for success in a global society and enhance understandings of each other's cultures.
Students had the opportunity to take part in cross-cultural networking training and attend events with U.S. and Japanese leaders. Students also worked in international teams to develop civil-society based projects to address the challenges faced in the Tohoku Region and presented their projects at a special session of the The U.S.-Japan Research Institute's "USJI Week."
To find out more about the students' experience on this program, click here
For more information on the program on The Washington Center website, click here
To read the press release, click here

Building the TOMODACHI Generation: Engaging U.S. and Japanese University Students in Social Problem-Solving is funded by TOMODACHI's Fund for Exchanges through generous contributions from Toyota Motor Corporation, Mitsubishi Corporation, Hitachi, Ltd., as well as Morgan Stanley.
This program was developed through a partnership between The Washington Center for Internships and Academic Seminars (TWC) in Washington, DC and the U.S.-Japan Research Institute (USJI), and is administered by TWC.