Two TOMODACHI UNIQLO Fellowship Alumni Discuss Global Careers at NYC Event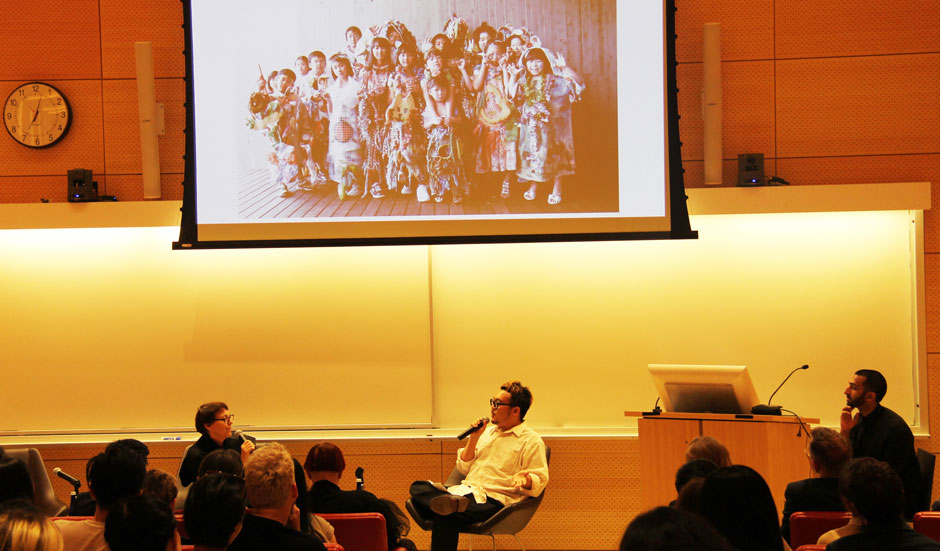 On October 18, two graduates from the TOMODACHI-UNIQLO Fellowship shared their experiences as part of a wide-ranging discussion hosted at Parsons School of Design at The New School in New York City.  Both alumni were on panels as part of an evening celebrating 10 years of Japan's most iconic brand in the United States, UNIQLO.
Yo Douglas, who graduated from the Fashion Institute of Technology (FIT) in December 2015, spoke about the importance of global customers in her work at Gilt Groupe and how FIT's Global Fashion Management program helped prepare her for the globalization of the fashion retail industry.  Ryohei Kawanishi, who completed his Master of Fine Arts at Parsons' Design and Society program in May 2015, showed the audience images from his collections, and talked about how the opportunity to study in New York City has allowed him to combine his creative concepts with a commercial approach, which led him to launch his own menswear line, LANDLORD.  He also spoke about the lessons he learned during his internship with UNIQLO and the opportunities it provided to contribute to society through Corporate Social Responsibility (CSR) activities.
The program also included a dynamic discussion between noted fashion journalist Lynn Yaeger and UNIQLO leaders Yuki Katsuta and Fumito Kitamura about how UNIQLO manages to stay a "cool" brand across so many markets over the years.  The speakers emphasized that UNIQLO's focus is on the individual wearing the products, not simply the products themselves.  At the same time, UNIQLO applies discipline in its design to ensure the products meet and even anticipate customers' needs. They added that UNIQLO's approach is to think about "style" over "fashion."   The New York City audience of students, business leaders, educators, and fans of the brand enjoyed learning about UNIQLO's history in the United States, getting insights into the brand's mystique, and learning from young professionals in the fashion world.