Starting in August 2021, we have invited many U.S.-Japan Council staff members, USJC members, and TOMODACHI supporters from our community to speak with our alumni about their career journeys.
Speakers take the spotlight for 30mins and provide a brief overview of their current role, share stories and lessons learned from their career journey, either in a presentation style (with or without slides) or in a fireside chat style, and provide advice for our alumni as they take the next step in their own careers. We then open it up for Q&A for the remaining time. Interpretations will not be provided, but the event will be marketed in their language of choice.
The aim is for the TOMODACHI Generation –  the next generation of leaders – to feel more informed about various careers and life lessons and gain the confidence to pursue their dreams. We also hope they will be able to understand the importance of giving back to the community and the people committed to this community.
Past Speakers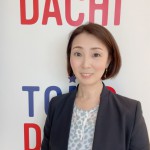 Session 11:August 16, 2022
Chieko Tashiro is the Marketing Communications Manager for U.S.-Japan Council – Japan. She talked about how she started her career as an editor and moved into marketing communications. She shared his experiences of personal character elements being transformed through the environment. She encouraged the young generation there will be learning from all experiences. Read More>>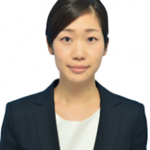 Session 10:July 19, 2022
Sayummi Koizumi
Sayumi Koizumi is the PR Manager at Prudential Life Insurance. She is one of the youngest employees to be promoted to manager at the age of 28. She shared her tips to work with people with longer experiences and how she overcame challenges associated with diverse departments that she worked in previously. Read More>>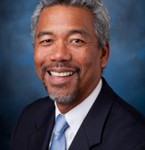 Session 9:June 21, 2022
Curtiss Takada Rooks is an Assistant Professor at the Department of Asian and Asian American Studies, Loyola Marymount University. In relation to Juneteenth, he shared how he built his career in the field of Asian and Asian American studies and his advice regarding identity, community building, and community engagement, especially for minorities. Read More>>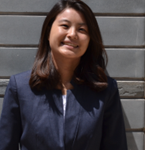 Session 8: May 17, 2022
Lauren Matsumoto is Membership Engagement and Regional Coordinator at U.S.-Japan Council. She shared her leadership journey at the University of California San Diego's Nikkei Student Union and student leader for the San Diego Chapter of the Japanese American Citizen League, as well as how she utilizes her experiences in her current role at USJC. Read More>>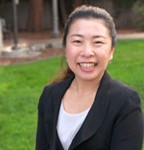 Session 7: April 19, 2022
Mio Yamamoto is the Co-Founder and Executive Director of World In You (formerly known as World In Tohoku). She shared how she founded her own organization, the challenges she faced and overcame, and the mission of WIY as well as the society she wishes to create through serving social entrepreneurs at WIY.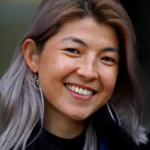 Session 6: February 9, 2022
Mary Lou Akai-Ferguson is the campaign manager for Michelle Wu, the first female mayor of the city of Boston. As the Japanese-Irish American and female political activist, she shared how she took part in an active role in politics and her mindset that successfully led her campaign to victory.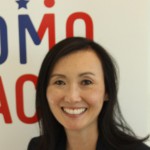 Session 5: January 20, 2022
Jill Kashiwagi
Jill Kashiwagi is the Program Manager for the TOMODACHI MetLife Women's Leadership Program. Prior to joining TOMODACHI, she worked for M Financial to address women's issues in the finance industry and engaged in operations at Nike for 16 years. She shared her numerous leadership experiences and passion for women's empowerment.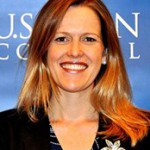 Session 4: November 21, 2021
Laura Winthrop Abbot was the Vice President of the U.S.-Japan Council. She shared how she founded the TOMODACHI Initiative as one of the founding members of the great disaster that struck the northern part of Japan in 2011. She also shared her personal story about being a working mother and encouraged younger generations to pursue their passion and dream.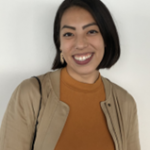 Session 3: October 13, 2021
Lia Camargo is the Global Business Manager at Fermata Inc which provides femtech products and services. She is a graduate of Wellesley College in Massachusetts majoring in Women's and Gender Studies. She introduced how her business supports both women and men and the importance of sex education.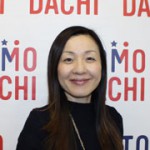 Session 2: September 8, 2021
Aya Hashimoto is the Program Director of TOMODACHI Initiative, implemented by the U.S.-Japan Council. She shared her previous work experience both in Japan and the U.S., particularly the unique experiences at the U.S. Force in Japan.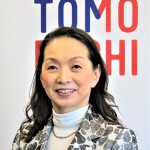 Session 1: August 11, 2021
Junko Tsuda is the Executive Director of the U.S.-Japan Council (Japan). She shared her various leadership experiences at a number of companies and organizations as well as various roles including communication, human resources, and fundraising. She also shared her takeaways from each experience and encouraged the younger alumni not to be afraid of failure as every experience provides us something to learn.