TOMODACHI Alumni Regional Framework: New York Regional Event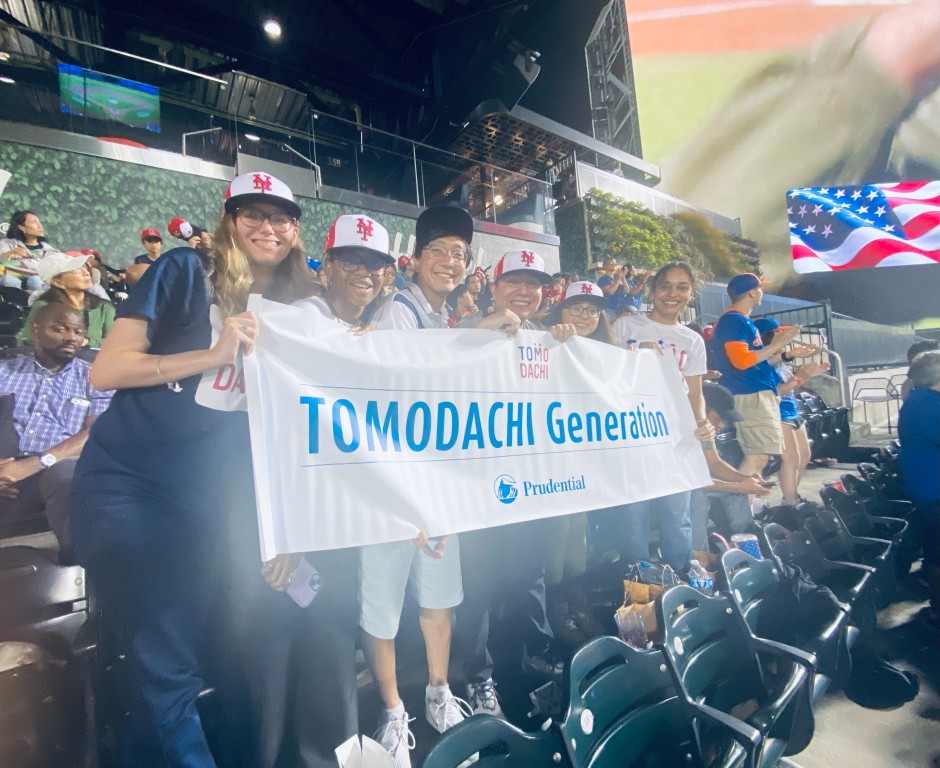 New York TOMODACHI alumni celebrated Japanese Heritage Night at Citi Field with the Mets on August 25th, 2023. Japanese American Association of New York, Japanese Chamber of Commerce and Industry, Japan Society, the U.S.-Japan Council, the Consul-General of Japan in New York, and the Japanese American National Museum collectively put together this event every year and showcase Japanese culture, such as Japanese folk dancing and music, at the stadium.
The New York regional representative, Sarah O'Connell, took advantage of the event and gathered the Philadelphia regional representative, Fatoumata Bah and 4 other TOMODACHI alumni in the region to make it into a TOMODACHI New York regional event. Following a taiko drum performance and an award ceremony honoring six incredible members of New York's Japanese American community, alumni were delighted to catch up over food and drinks while enjoying a riveting game of baseball.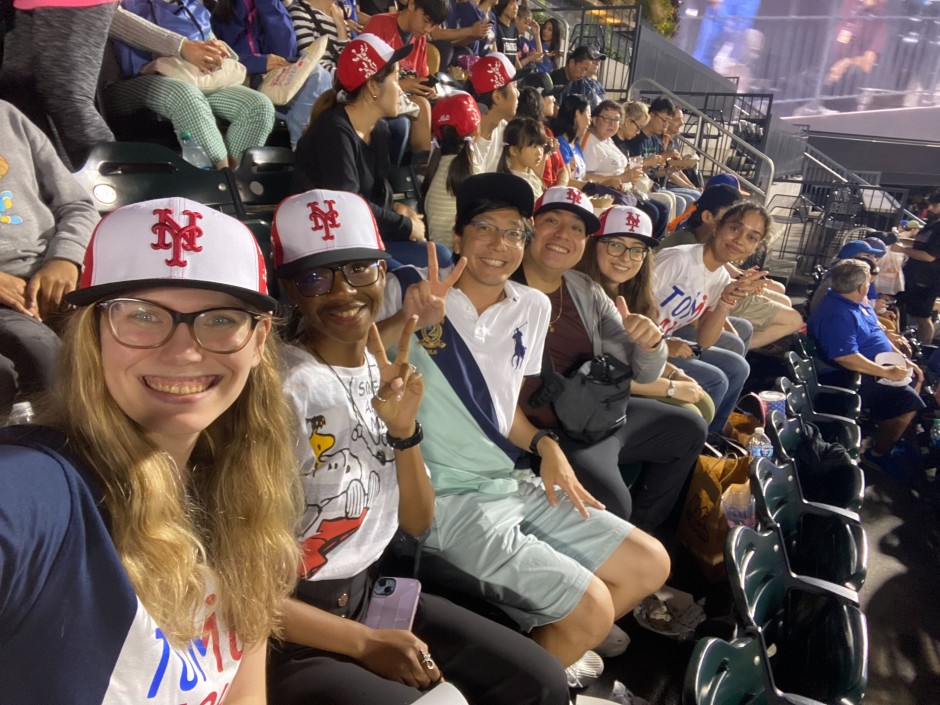 It was a night that Japanese Stars, Shohei Ohtani with Los Angeles Angels and Kodai Senga with New York Mets faced off at the Big Apple, and the participants were lucky to get close sightings of both stars.  They participants were treated to complimentary hats and club access to premier seats to enjoy the game, thanks to our special tickets from USJC and partners. They were able to see and feel the strong connection between Japan and the U.S. through sports, and it was exciting to see the big crowd that filled up the stadium enjoying the game.