Q&A with TOMODACHI Program Participants and TOMODACHI Alumni: Sarah Okuno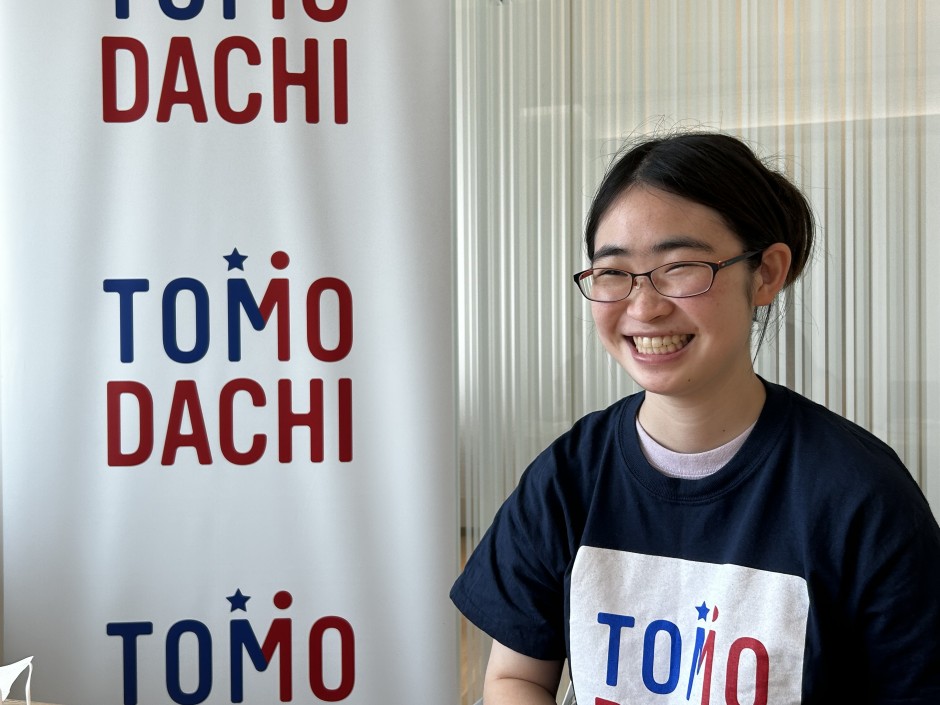 Sarah Okuno is an alumnus of the 2022 TOMODACHI MUFG International Exchange Program. She is currently a high school senior in the United States. She spent most of her school life online due to the pandemic. Therefore, her participation in this program provided her with an opportunity for cross-cultural exchange. Through her participation in the program, she developed a strong interest in the Japanese language and culture, and she already has taken and completed the highest level of Japanese offered at her high school. She is also a member of the Koto (Japanese harp) Ensemble. Her future goal is to work in the medical field.
Q1. Why did you apply for the TOMODACHI-MUFG International Exchange Program?
A1. I spent most of my early years in high school online (and the end of junior high school). I applied for the program in order to spend my summer vacation better. I learned about this program from my Japanese teacher by an email.
Q2. How was your experience participating in the program?
A2. My time in this program was very productive. I feel it was a great way to spend my summer vacation with plenty of time.
Q3. Was there anything in the program that left a lasting impression on you?
A3. Yes, in 2021, I participated as an American high school student in a program for high school students in Tohoku, introducing American holidays to Japanese students. Learning about the cultural differences made me realize the importance of seeing things from both the Japanese and American perspectives. Currently, I am studying in a Japanese language class at my high school. By speaking with a Japanese teacher, I am learning more about the cultural aspects of Japan even though I live in the US.
Q4. Was the program held online throughout its duration?
A4. Yes, it was. Because of the pandemic, all classes were held online. From the middle of junior high school to the beginning of high school, my entire school life was affected by the pandemic, and even though my middle school's graduation ceremony was held online. Therefore, participating in this program was a great opportunity to meet new people in the middle of the pandemic, and being involved with so many different people helped me learn that there are students from all over the world with different ways of thinking.
Q5. Did this program have an impact on you?
A5. Yes, in 2022, I participated in a program as an American participant. I was born and raised in a place where there were few Japanese people around, but participating in the program gave me a sense of pride in my Japanese culture and traditions, and gave me the confidence to influence others. Moreover, the Japanese participants in the program gave me the courage to experience Japanese culture, even if I could not speak Japanese well.
Q6. Is this your first visit to Japan after the pandemic?
Q6. Yes. The last time I visited Japan was 10 years ago, so I don't remember much about my last trip. The thing that surprised me the most when I came to Japan this time is that it is really hot. I was also surprised that workers were considerate of drivers navigating around blocked traffic and took steps to personally redirect traffic. Another thing that surprised me was how clean the public toilets were. In addition to Tokyo, I enjoy traveling around Japan, visiting Ise, Nara, Gifu, Kyoto, etc.
Q7. How did you learn Japanese, Sarah?
A7. I studied Japanese until junior high school at a Saturday school. Now I am attending a high school that provides Japanese language classes as a second language. I chose my current school because the students were highly motivated to study and the teachers were kind. I am currently studying in the highest level of Japanese class!
Furthermore, I am currently a leader of one of the Japanese clubs at my high school, and I have recently started playing the Koto (Japanese harp) as well! Being a part of this program has been an exciting experience for me, and I would love to let my other friends who are studying Japanese at my school know about it. I believe that this TOMODACHI program has a great impact on the students' future! I have one year left in high school, and I would like to take a picture with my TOMODACHI pin at the graduation ceremony, which holds so many memories for me!
Q8. What are your future plans?
A8. In the future, I would like to be involved in medicine, such as animal chemistry.