TOMODACHI Initiative Intern: Miyu Nagashima's experience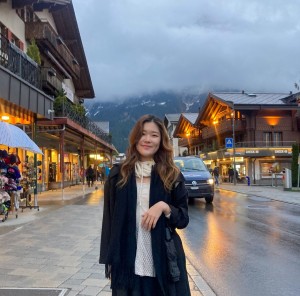 Miyu Nagashima is studying at UC Berkeley, majoring in international relations and law, and currently working for TOMODACHI Initiative as an intern. She has experience participating in a program similar to TOMODACHI and volunteering in Cambodia. She applied for the TOMODACHI internship opportunity to gain more international experience in how the U.S. and Japan work together in a people-to-people connection.
She says by working in the TOMODACHI program. She can learn how impactful these programs are for other students, the work behind the scenes, and how they start and are implemented, so it's a very valuable experience.
How TOMODACHI Initiative inspired you to join?
I think growing up in Japan and a country where controversial topics are not really discussed, I wanted to help amplify the voices that are about international relations, especially between the U.S. and Japan. Since I'm studying in the United States and came across the TOMODACHI website, I was intrigued by the mission of fostering with people to people relations since I never found an initiative that focuses on this aspect.
How's your working experience as an intern so far?
I mostly either translate documents from English to Japanese or Japanese to English, make posters for events, or help with the implementation of programs by researching. I'm currently studying abroad in Geneva, so the time difference is really difficult. I also started remote first time. But, I have routine meetings with TOMODACHI staff, so it's very easy to communicate with each other. I think we can maintain a good relationship even though it's online because we communicate well. I realize the importance of organizing and communication since my work is remote. 
Do you think you gained new skills?
I got a lot of skills to work independently and to feel responsible for my own work. I have to make my own schedule even if the time difference doesn't align I have to organize when I should work, so I think it really helped me to be more organized and without relying entirely on other people.
What is your goal for this internship and your study?
I wanted to study in America and study more about international relations I think that even these programs can really change young people's lives and what they want to do in the future, so I feel very happy about being able to be a part of these. And for this internship, my goal is to keep working and foster connections with others. In the summer as well and I'm going to go back to Japan in the summer, so hopefully, I can participate in some events in person.