TOMODACHI Toshizo Watanabe Leadership Program Accepting applications from the next generation of leaders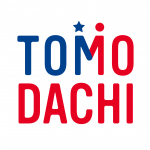 The U.S.-Japan Council-Japan (Representative Director, Suzanne Basalla), TOMODACHI Initiative started accepting applications today for the TOMODACHI Toshizo Watanabe Leadership Program 2023, a training program for high school students from all over Japan.
Toshizo Watanabe, Chairman of The Toshizo Watanabe Foundation and a donor to the program, said, "Being exposed to other countries and broadening horizons in their youth is such a valuable experience." The program began in 2022 and aims to broaden students' horizons and provide them with international perspectives and leadership skills through homestays and school visits with American students in Los Angeles and through exposure to the history and diverse culture of the U.S.
The 2023 program is scheduled as follows:
Pre-training: July 9 (Sun) Online
Pre-departure training: August 8 (Tue) in Tokyo (Check-in at the hotel after the training and depart to the U.S. the next day)
Training in the U.S.: August 9 (Wed) – August 20 (Sun) in Los Angeles
Submission of the entry form is due on April 21 (Fri), 16:00 (Japan Standard Time). Submission of the application documents is due on April 28 (Fri), 16:00 (Japan Standard Time). Approximately 15 people are expected to participate in the program.
Please see the following link for detailed application guidelines and application procedures. https://eiljapan.org/tomodachi_twlp/
About the TOMODACHI Initiative
The TOMODACHI Initiative is a public-private partnership between the U.S.-Japan Council and the U.S. Embassy in Tokyo, with support from the Government of Japan. Born out of support for Japan's recovery from the Great East Japan Earthquake, TOMODACHI invests in the next generation of Japanese and American leaders through educational and cultural exchanges as well as leadership programs. The initiative seeks to foster a "TOMODACHI Generation" of young American and Japanese leaders who are committed to and engaged in strengthening U.S.-Japan relations, appreciate each other's countries and cultures, and possess the global skills and mindsets needed to contribute to and thrive in a more cooperative, prosperous, and secure world.