Very First Hybrid TOMO-KIN Monthly Gathering Reconnects 20 Alumni In-Person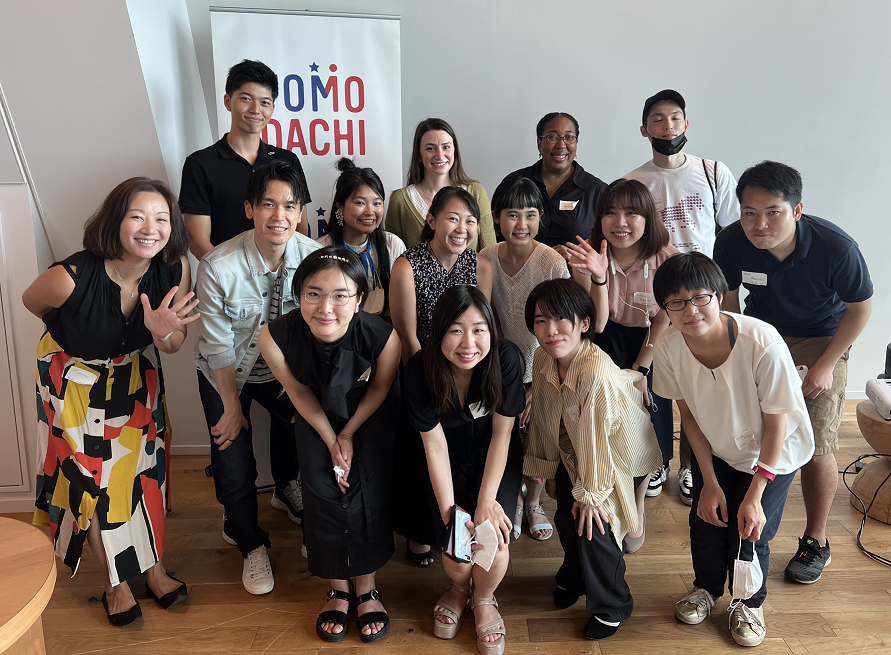 On July 9, 2022, the very first hybrid TOMO-KIN was held at the WeWork Iceberg Building in the popular Harajuku Area of Tokyo. Nearly 20 alumni gathered who represented various industries like education, design, tech, nonprofit, and media; and were reconnected with alumni from other locations online. They shared their roles and goals at each organization and inspired one another to keep being an active leader in their respective fields.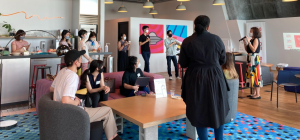 The hybrid event was split into sessions that allowed for in-person mingling before and after the online portion of the event. 57.1%said that they met 5-6 new alumni, and 21.4 % said they met over 10. Once the online session began, all participants – joining in-person or virtually – introduced themselves in 30 seconds while sharing a fun fact that made the atmosphere more relaxed. In previous surveys and discussions, participants had expressed interest in connecting with various alumni. Therefore, a new "speed dating" style breakout session was introduced to create a more casual opportunity to talk with many alumni from various fields, industries, and backgrounds. The participants were divided into groups of two or three, with a set timer, and with four prompts to choose from. One of the questions was "What book do you usually gift and why?" Another one was, "What is one thing you do when feeling anxious or overwhelmed that helps you." Some people connected virtually, while others were paired with those in the same room and interacted directly.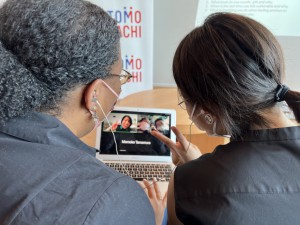 The age range of TOMODACHI alumni is now 23 to 29, where most are young professionals or recent graduates. Therefore, the event focused on inviting young professionals who were looking to gather to connect across industries and share their experiences from their initial TOMODACHI programs.
Saaya Toyoda, the former Regional Leader of the Tohoku Region under the TOMODACHI RISE Leadership Program recently began working and moved from her hometown of Iwate to Tokyo this March. She commented "It was a great opportunity for me because as a working adult, the people I interact with are limited. I was able to connect with people who are working hard and dedicated in various industries, and it gave me motivation for my daily life."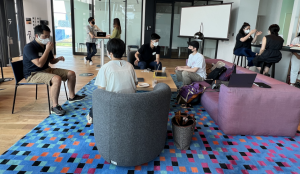 Koh Matsuki, an alumnus of the TOMODACHI Alumni Internship Program, recently switched careers from print media to start his own company. He talked about founding his company and how being in the TOMODACHI community has connected him with other alumni who also
share his goals and has been able to hire and work with alumni he met through TOMODACHI events.
This event was made possible with the generous support of Prudential.