First Alumni Gathering in Boston Commemorating Expansion of TOMODACHI Regional Framework to the United States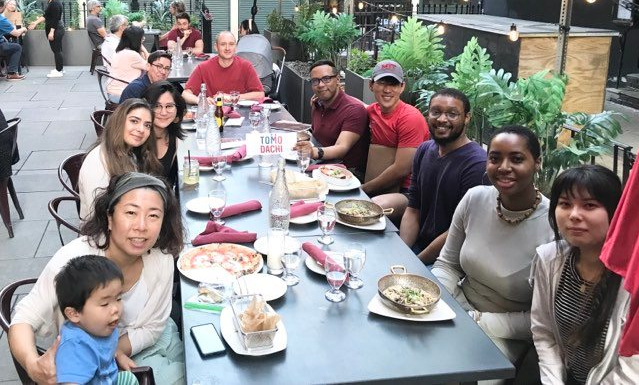 On June 30, 2022, TOMODACHI Alumni gathered in Boston for the first time under the TOMODACHI Alumni Regional Framework that expanded to the United States for the first time this year. Participants shared that they had been waiting for such opportunities to get together in-person and be connected to like-minded individuals with similar passions to change the world.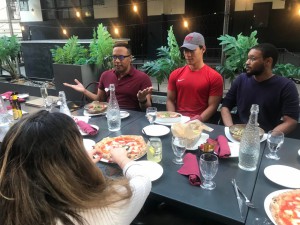 Felix Garcia, Regional Representative of the Massachusetts and Vicinity Region, organized this event to provide the alumni in the region an opportunity to get to know each other and cultivate the regional community. He welcomed everyone by explaining the TOMODACHI Alumni Regional Framework and his role as the Regional Representative. The event was organized in line with COVID-19 guidelines to be responsible and considerate; therefore, the outdoor-seated place was chosen for this occasion.

Rana Faris, an alumna of TOMODACHI Kakehashi Inouye Scholars Program, shared her program in Japan as a life-changing experience. She said she has been looking for a way to reconnect with alumni and get to know other alumni in the region so this opportunity was something she was waiting for. Trenton Manns, an alumnus of TOMODACHI Daiwa House Student Leadership Conference, has been seeking a way to be involved in U.S.-Japan relations after his first participation in TOMODACHI. He was recently accepted as an Assistant Language Teacher in Miyagi, Japan and is looking forward to starting his new career as an English teacher.
Felix concluded the gathering by providing the next opportunity coming up in early July for alumni to join and introducing the ways to keep connected. He commented, "The intention here was to create space for people to get together in a friendly setting as a catalyst for making meaningful connections and building relationships among the alumni community. My goal is that events like this will build the groundwork for future opportunities to collaborate in an impactful
way."
This event was a part of the TOMODACHI Alumni Regional Framework and was made possible with the generous support of Prudential.