Q&A with TOMODACHI Program Participants and TOMODACHI Alumni: Koh Matsuki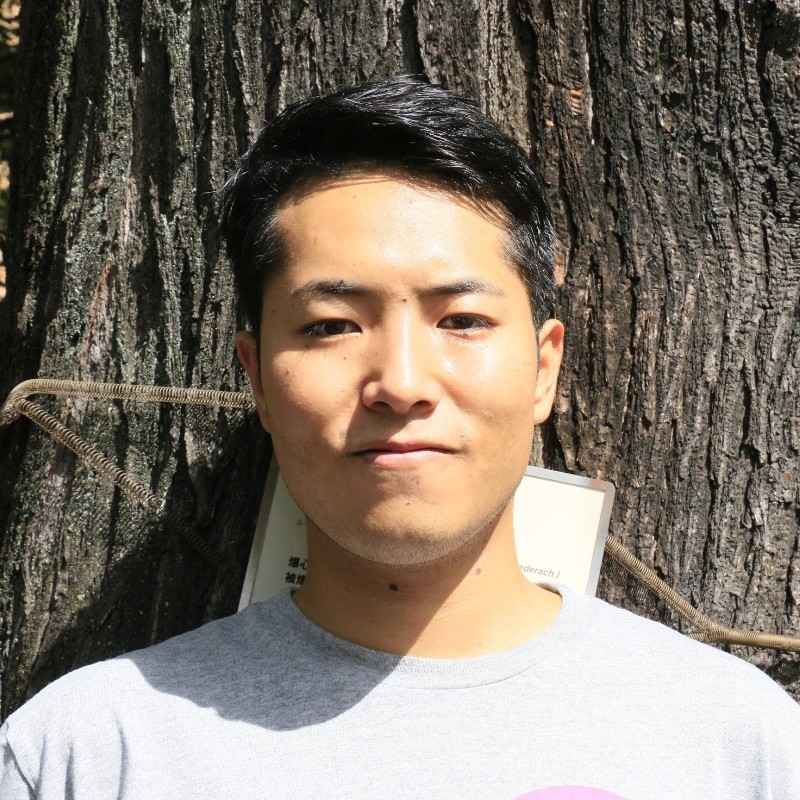 Koh Matsuki is an alumnus of the TOMODACHI Alumni Internship Program from December 2017 to April 2018. He also served as the Regional Leader of the Kansai-Chugoku-Shikoku Region in 2017 under the TOMODACHI Regional Impact for Social Empowerment (RISE) Program.
He is currently the President of Proxy Watcher, Inc. where he reports and communicates on the front lines of "shareholder activism," in which shareholders demand change from companies. He supports dialogue between asset managers and non-profit organizations and Japanese companies. He also provides consulting services to listed companies on ESG strategies and investor relations. He is a former reporter for the Nihon Keizai Shimbun where he covered corporate finance and activist funds.
This interview was conducted online on January 18, 2022 by Momoko Tajima based out of Fukuoka, who was a TOMODACHI Alumni Intern during the time of the interview.
1.When you served as the Regional Leader of the Kansai Region, what kind of event did you organize? What were some of the most memorable experiences and lessons learned?
I worked on the theme addressing the question: "How to make Kansai more exciting through business" together with a high school student alum and supported by our Regional Mentor. We reached this theme because of our affection to Kansai, where we were born and raised. We wanted to address the issue that everyone goes to Tokyo after graduation, and we were very aware of the dwindling number of well-known companies in Osaka. So, we held a panel in which active leaders in the Kansai region talked about their outlook on the future of business revitalization in the region and their efforts to revitalize business in Kansai.
After the event, I was under the impression that nothing can be done with just a thought. I realized, with regret, that I had relied heavily on my mentor at the time, and that it was only with the generous support of adult supporters that I was able to make this happen. In particular, I felt that I was not very focused on how to involve busy people to come and join us.
On the other hand, I think it was a privilege of students to know that if you are passionate about something, the adults around you will help you. For myself, it was a valuable experience to be able to practice having the courage to share my thoughts and ideas with the people around me through the regional event. After the event, I believe I acquired the skills to think and act on my own, such as how to face things that are not immediately resolved or difficult without running away from them, how to rely on others, and how to consult with them.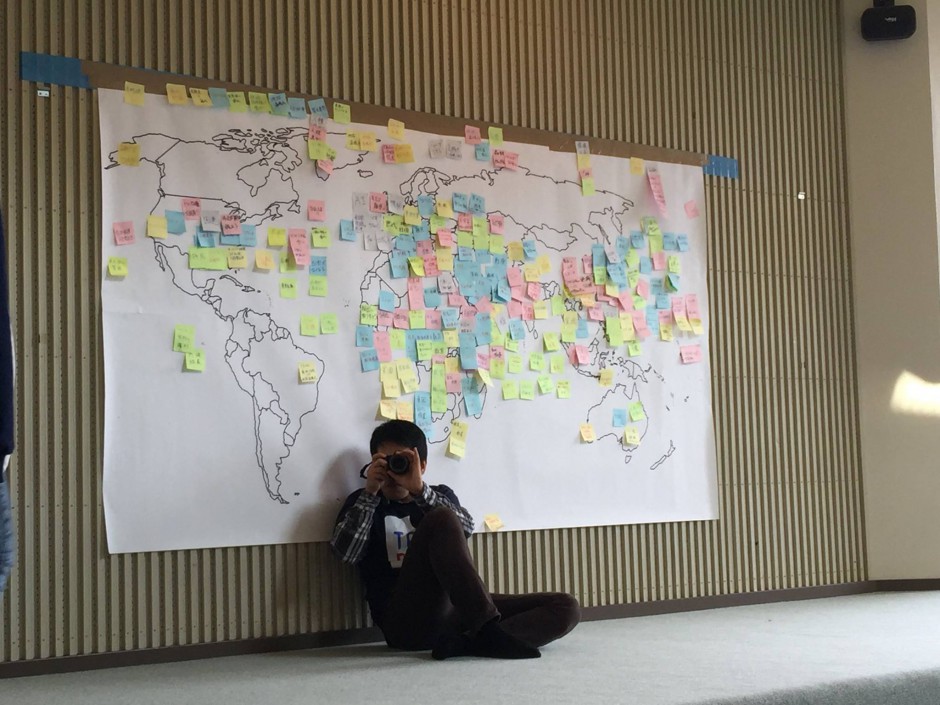 Photo above: Koh Matsuki as a TOMODACHI Alumni Intern working at the TOMODACHI Global Leadership Academy held in Tohoku that year.
2. When you involve many people and put your own awareness into action, what were you mindful about? Also, tell us about your view of leadership.
I believe that involving people can be scary but it also calls for responsibility. For this reason, I always make it a point to think about how to ask people to do things, how to get them to work with me, and how to create an environment that is appealing to them. In terms of putting my own awareness into action, I try to first have the courage to tell many people what I do and why I do it.
I believe that two things are important for a leader: to get it done and to be flexible. I believe that a leader is someone who is able to carry through with what he or she decides to do through communication with others, and someone who is able to take on and carry through with everything -including responsibility, even when things go wrong or are troublesome. In terms of flexibility, it is important to always listen to the voices of those around you, make corrections, and rely on many people.
3. What does TOMODACHI mean to you?
TOMODACHI is the starting point to think about how to share and give back what we have learned and experienced. I believe that education is about sharing failures, how to make mistakes that do not lead to death. I would like to share such failures and experiences across generations. It would be wonderful to have such a relationship where we can learn from each other through dialogue rather than something forced.
4. How did you become aware of the issues of "shareholder activism," and how did you establish Proxy Watcher, Inc?
I originally had a desire to create a media outlet that solves social issues. In realizing this desire, I got the idea from my two years of experience as a reporter covering the stock market, learning about the market, the mindset of investors, and the dynamism of corporate society.
Proxy Watcher, Inc. was founded because we wanted people to regain a sense that society can be improved by their own decisions. We believe that the way to achieve this is through "shareholder activism" which is the creation of a society in which shareholders are involved in creating a better future. I thought it would be very effective to design the flow and incentive in which we can be involved in corporate decision-making and activities through the shares we hold, where our decisions will lead the company to go public, and our assets will increase. In the first place, the origin of shareholders is to create a good future as shareholders, as the term "stakeholder democracy" suggests, and the origin of equity investment is to have a company achieve its mission by providing funds for something that is highly uncertain. We want to create shareholders who support the activities of a company as stakeholders, not only to make money.
To this end, I am currently supporting dialogue between asset management companies and non-profit organizations and Japanese companies, while covering and communicating the forefront of "shareholder activism," in which shareholders demand change from companies.
5. The differences in shareholder culture and shareholder awareness between Japan and the United States have been pointed out. How would you describe them in comparison to the two countries?
I believe that the major difference between Japan and the U.S. lies in the different roles played by corporate management and board members, in other words, in the concept of "fiduciary responsibility." In the U.S., executives are expected to manage and conduct the company's business with funds invested by shareholders, pay out profits to shareholders as dividends after one year, and raise the stock price. Therefore, it is natural for shareholders to say things. On the other hand, in Japan, shareholders tend not to speak up, as in the expression "outspoken shareholder". In addition, due to the low mobility of human resources in Japan, the responsibility of directors and officers to shareholders is less important than in the U.S., as directors and officers get their positions after a certain number of years. The composition of shareholders also differs slightly in some areas. In Japan, some companies have an entrenched practice of having banks, business partners, and sales partners hold shares in each other's companies and say nothing to each other at general shareholders' meetings.
These differences are not simply a matter of which is better or worse, but of how to create, as shareholders, a picture of the company's future together. I believe that this will lead to a bright future for Japan.
6. How do you want to change the world in the future? Finally, do you have any advice for the next generation?
I would like to create a better future by taking back the notion of "each individual will select the best future for them". In making decisions, I think it is important for each of us to consider whether we agree or disagree with what the leaders of any organization or community are doing. To this end, I would like to increase the number of stakeholders in a broad sense. Making decisions on one's own may be distressing and one may not immediately feel the benefits, but above all, I believe that it is important for people to feel a sense of enjoyment. Through "shareholder activism" I would like to create examples that will make people feel this way.
I hope that the next generation will carry through with the "Passion-Project." It refers to a project that may not bring in much money or produce tangible results. It doesn't have to be something big. It can be anything, but I think it is important to try and keep doing what you like and are interested in. I myself have had many failures, setbacks, and times when I felt like my heart was about to break, but I never stopped doing something. That is why I am here now. Looking back now, I feel that I am strongest when I fail. Because when I fail, I know exactly what I am capable of and what I am not. I encourage you to challenge yourself with your own "Passion-Project,"and to go through with something without being afraid of failure.