Japanese Female University Students in STEM Successfully Completed In-person Program in the United States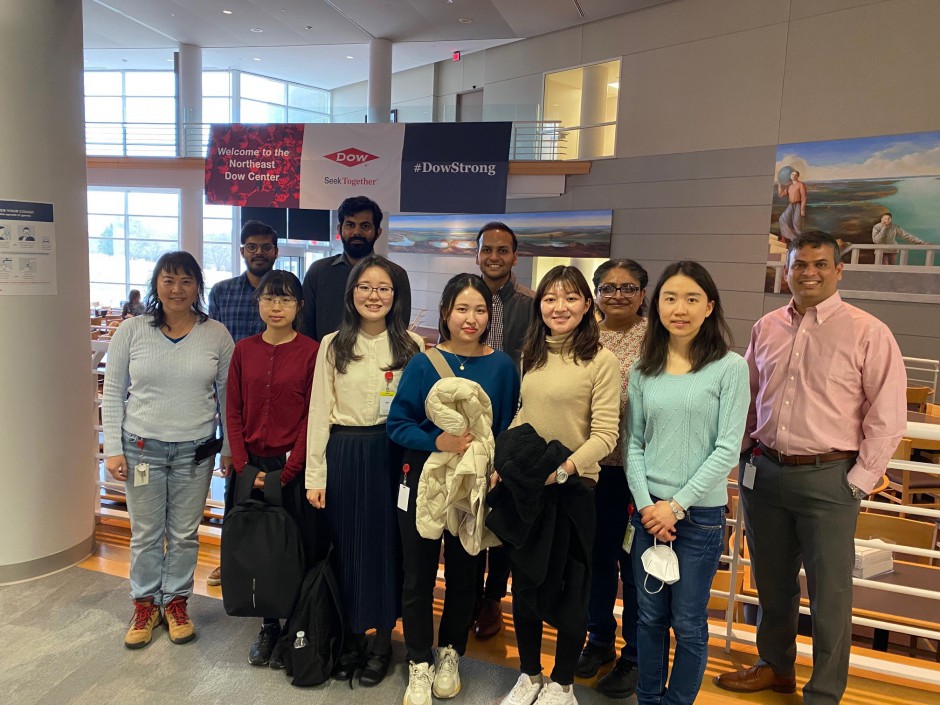 From February 12 through March 16, 2022, nine Japanese female university students traveled to the U.S. and successful completed the in-person portion of 2020-2021 TOMODACHI-STEM Women's Leadership and Research Program at Lehigh University in Pennsylvania and Rice University in Texas. This program is a research internship program for female undergraduate students from Japan who are majoring in science and engineering. The program serves as a catalyst for participants to further pursue research and graduate study and offers an opportunity for cultural exchange. Prior to the in-person program, the participants completed a series of virtual program in September of 2021. (Please click here for the details of Virtual Program)
During the program, the students worked in labs with their professors and graduate student mentors on projects from dissecting brains to making hydrogels. "I really enjoyed learning here!" said Toko Mori of Osaka University. Other students echoed Mori's sentiment. "I became interested in pursuing a PhD in the U.S. after learning more about what research is like here," said Ayaka Yamamoto of Osaka Prefecture University. Topics of research included the basics of neuroscience through researching Drosophila, materials for water treatment, population ecology in Madagascar, basic techniques in biotechnology, haptic interfaces for robotics and how to synthesize peptides.
In addition to participating in labs, the students engaged in many career and leadership development workshops and activities. Workshop topics included applying to U.S. graduate schools, communication in U.S. culture, creating presentations, and searching for and applying to jobs. A coffee chat event with four Japanese graduate students at Rice, allowed the TOMODACHI students to discuss U.S. graduate school life in Japanese. "We discussed gender inequality in the STEM field in many of the meetings and workshops, which was very empowering!" Maoko Fujisaki of Tokyo Institute of Technology explained.
The participants enjoyed joining cultural activities, which fostered connections with each other and with other students. Students in Lehigh made artwork using recycled materials at Lehigh Art night, learned Indian dance at the Lehigh Big Fat Desi Wedding Event, shared their own cultures and learned about their virtual roommates' cultures.
Besides workshop opportunities, participants got to visit Dow Chemicals in Philadelphia and NASA (Space Center Houston). "The whole experience has been amazing. We have formed life-long relationships here, both with each other and with the other friends we met here." -Maoko Fujisaki.