Q&A with TOMODACHI Program Participants and TOMODACHI Alumni: Takehiro Noma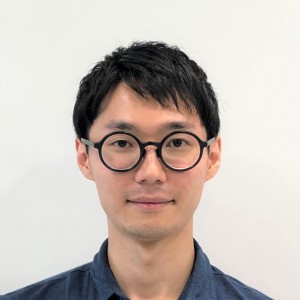 Takehiro Noma is an alumnus of the TOMODACHI Coca-Cola Educational Homestay Program and the 66th Japan-America Student Conference. He was born in Sendai City, Miyagi Prefecture. After graduating from Dokkyo University, he worked for a Singaporean advertising agency and the Japanese branch of a Philippine low-cost airline, and is currently working as a Social Content Executive at the Japanese subsidiary of a French advertising agency group. His main responsibilities include running social media and strategy planning for his client companies such as foreign affiliated car manufactures and pharmaceutical companies.
This interview was conducted virtually on November 9, 2021, by 2021 TOMODACHI Alumni Intern Maho Suzuki, based out of Tokyo.
1: Why did you decide to participate in the TOMODACHI program? How did your participation affect you afterwards?
I have been interested in English since I was in junior high school. In high school, I thought about a career in foreign languages or international studies. I was introduced to the program by a teacher at my high school, and decided to participate. There were other TOMODACHI programs but I chose the TOMODACHI Coca-Cola Educational Homestay Program because I wanted to use English and interact with many local people and I wanted to experience homestay and different cultures.
I believe that this program gave me a chance to broaden my horizons to the United States, to the rest of the world and to Japan itself. After the Great East Japan Earthquake in 2011 until university, I got a chance to visit the United States through TOMODACHI and other Japanese government-related programs, but since graduating, I have been more involved in Southeast Asian countries through my work. I used to work to promote tourism in the Philippines and currently I work to promote foreign brands in Japan. I think that participating in TOMODACHI and being exposed to other countries has had a strong impact on me.
Q2: How are you utilizing the cross-cultural experience you gained in the program at your current position? What made you decide to be involved in many projects overseas, especially in Southeast Asia?
Through the TOMODACHI program and by going abroad for work, I was able to directly experience different cultures; including the national character and lifestyle of each country. When I visited Vietnam for my work, I witnessed what it was like there. Restaurants were not open until late at night and motorcycles were the main transportation tool. Through this exposure, I was able to accept the differences between Japanese and foreign cultures, and objectively view and verbalize Japanese culture and customs that I had taken for granted.
In my current job, I am able to utilize this experience when promoting foreign brands in Japan by verbalizing the Japanese national character, customs, and culture to determine what kind of demand exists in Japan and what kind of promotion methods are the best.
For example, if a foreign company wants to expand its business into Japan in the future, they may think of introducing the same methods that they have been using in their home country. However, since the national character and advertising methods differ from country to country, we are conscious of conveying the Japanese culture and customs in their language.
I was not particularly interested in Southeast Asia in the beginning but I have become more interested in it by visiting frequently and being involved in many projects that wanted to connect with Japan. I also found many connections between Japan and Southeast Asia by seeing many Japanese products sold there and meeting with many people who were familiar with Japan, which is another reason why I became interested.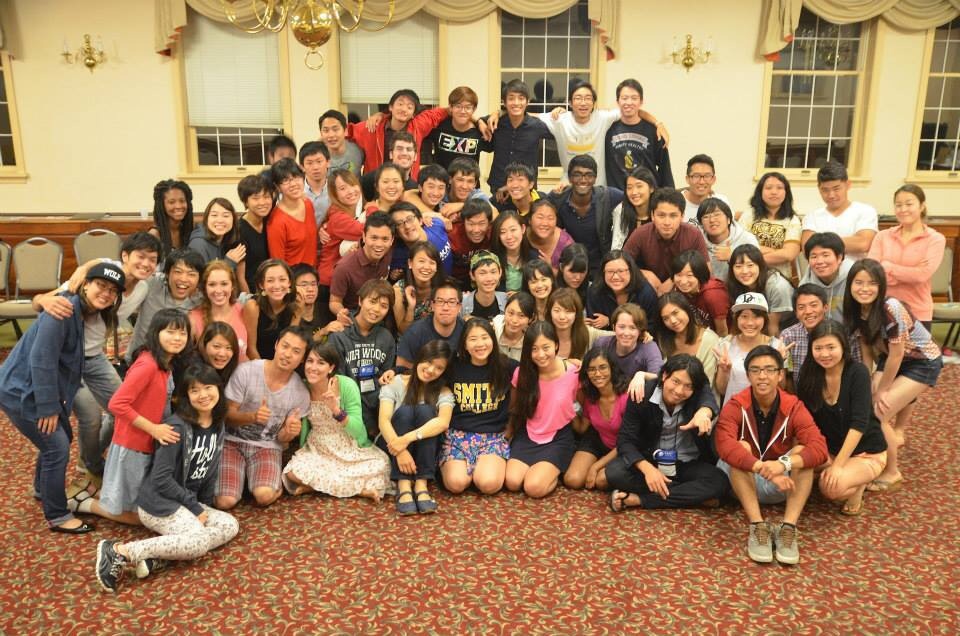 At the Japan-America Student Conference (Takehiro is in the middle in the third row)
Q3: Tell me more about your experience at the Japan-America Student Conference.
I was frustrated at the conference because my English communication skills, which I had some confidence in, did not work. At the conference, the main activities were discussions with American university and graduate students on political and social issues such as U.S.-Japan relations, international economics, human rights, and the death penalty. At the time, even though I had ideas in Japanese, I lacked the words to express them in English, and I felt setbacks because I could not contribute to the discussions. However, because of this experience, I was able to strengthen my vocabulary and my overall communication skills, which has led me to my current career.
Additionally, this experience changed my view towards English. Before participating in the program, my goal was to "speak English," but I asked myself; "What do I want to do by speaking English? As I became fluent, I began to think that I want to work in the field that connects Japan and other countries through the use of English.
Q4: What does "TOMODACHI" mean to you?
I believe that I am the person I am today because of my participation in TOMODACHI.
Participating in the TOMODACHI program was a chance for me to step out of Japan and learn about the United States and the rest of the world. I believe that my cross-cultural understanding and exchange through the program has led to my current career and that my participation was a gateway to broaden my horizons.
Q5: What are your goals for the future?
I have gained a certain amount of experience in my career, and now work in a place that requires high-level performance. My immediate goal is to gain more experience, learn, and challenge myself for the next step. Eventually I want to turn my hobby, traveling, into a career, and be involved in businesses that contribute to the local community through tourism.
Of course, I am still interested in Southeast Asia, but I also want to be involved in work that transfers people between Japan and other countries in other regions. I want to connect Japan and other countries through tourism, by advertising lesser-known attractions of those countries to Japan. 
Q6: What message or advice would you like to give to students, young professionals, and other alumni?
I think many people who participated in the TOMODACHI program have an interest in foreign countries or have a goal of working abroad in the future. I believe that it is difficult to achieve these goals if you have a vague image of your interest and your future goals, so I think it is good to have a concrete image of a job that connects your interests and goals, and to work towards your goals.
In case you are not sure what your interests are, I think it would be good to brainstorm your interests as a starting point. If you take action on anything that interests you, you will find new insights and other things that you enjoy in the process, which will give you hints for your future career. Don't be too fixated on "the future;" even short- and medium-term goals can be meaningful.
When choosing a career, I believe that there are many jobs that lead you overseas, but I think it is important to find a career that matches your interests and goals and make your dreams come true.