Closing Remarks of the Next Generation Summit 2021 Day 2: Tristan Norman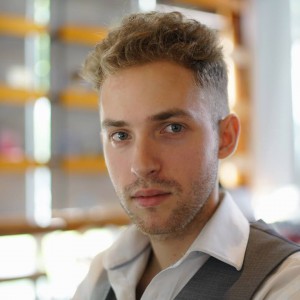 Tristan Norman is an alumnus of the TOMODACHI KAKEHASHI Inouye Scholars Program in 2018. Currently, Tristan is an Assistant Language Teacher with the Japan Exchange and Teaching (JET) Programme in Kami-Cho in Northern Hyōgo prefecture and wants to pursue a career in international affairs.
Tristan graduated from Hendrix College in 2020 with an interdisciplinary major in Social Entrepreneurship and Innovation, focused on Climate Adaptation in Japan and China.
After graduating, he participated in the UNITAR United Nations Young Leaders Program and interned at the UN Department of Economic and Social Affairs at the UNHQ in New York, working on issues related to the impact of COVID-19, climate change, and digital and frontier technologies on young people.
Below is the recording and the script of his closing remarks that were delivered on Day 2 of the Next Generation Summit 2021.
Greetings, everyone. My name is Tristan Norman. It is a tremendous honor to attend this Next Generation Summit and share my story with you all. As many of you have experienced personally, the TOMODACHI Initiative continues to deliver a profound impact on Japanese and American youth.
I am from Arkansas, a small rural state in the American South, known for former President Bill Clinton and Wal-Mart.
In 2018, myself and other scholars from Hendrix College in Conway, Arkansas, took part in the TOMODACHI KAKEHASHI Inouye Scholars Program, a cultural and international exchange initiative that focused on building lasting friendships and learning the legacy of Senator Daniel K. Inouye and the late Irene Hirano Inouye. We were able to welcome Japanese university students to learn about our state and way of life. We then went to Japan to learn about theirs.
In Japan, we were taken to many cultural and historical sites in Tokyo and Hiroshima with our Japanese friends. I still remember the excitement of first riding on the shinkansen, the beauty of Miyajima Itsukushima Shrine, and the warm hospitality of our Japanese friends. In Hiroshima, we listened to the testimonial of an Atom Bomb Survivor, a perspective often untold in American history textbooks. Witnessing this story would leave an enduring impact on us all, as Americans and as TOMODACHI, so we decided to share the testimonials from Hiroshima and Nagasaki at peace events and remembrances in Arkansas. It was our way of breaking down barriers back home.
Out of the 24 scholars in our program, seven would return to Japan with the Japan Exchange and Teaching Programme, building on the spirit of friendship, bridge-building, and international cultural exchange.
Over time, I decided that this goal of breaking down barriers was very important to me. I wanted to find new ways to do it. I started taking a stronger interest in international issues and expanded my interest in Japan and the Asia-Pacific. I went outside my comfort zone and studied abroad in China, near Hong Kong, and wrote my thesis on climate adaptation in Japan and China. None of this would have been possible without my first cultural exchange in Japan and how it inspired my journey.
This passion, eventually, led me to intern at the United Nations Headquarters in New York City at the Department of Economic and Social Affairs. As an intern, I was assigned to the Youth Unit where we researched the impact of the COVID-19 pandemic and other crises on young people.
Young people, both in Japan and the United States, will carry the legacy of the pandemic for the remainder of their lives. Not only through disruptions to our education, work place, and mental health, but also the likelihood of a more uncertain future due to the current climate crisis.
Part of our charge as the TOMODACHI Generation is to redefine the future of U.S.-Japan relations but also empower other young people to break down barriers and use their voices.
Climate change and the pandemic are just two of many things that will define our new normal and stretch our comfort zones.
Breaking down barriers – whether historical, linguistic, cultural, or social – have always been the foundation for transformative experiences and friendships. As we begin to jump onto planes as we embark on study abroad and cultural exchanges or plan our future dream careers, we should remember the long-lasting friendships we have made through TOMODACHI. We should take new action to promote inclusive dialogue and exchange at our tables and in our communities.
How will you stretch your comfort zone this year? What barriers will you cross?
Tell and share your stories. Sometimes a cup of tea or a soccer ball is all you need for good diplomacy.
Big beginnings often begin with small steps. I am starting a new journey with the Japan Exchange and Teaching (JET) Programme in Kami-cho, a small town in Northern Hyogo Prefecture. I join seven other scholars from my program who also decided to take part in the JET Programme all around Japan. This is how we will continue our TOMODACHI experience.
Now, let me post the question to you. How did your TOMODACHI program impact you? What would you like to see for your future? How can you break down barriers?
Thank you to the U.S.-Japan Council and the TOMODACHI Initiative for allowing me to share my story. I would also like to encourage everyone here to find new ways to break down barriers and create lasting friendships. These big beginnings begin with small steps. Thank you!