TOMODACHI Alumni Regional Framework Welcome Event in Kansai-Chugoku-Shikoku Region: Learning the Issues of Bird and Beast Damage through Gibier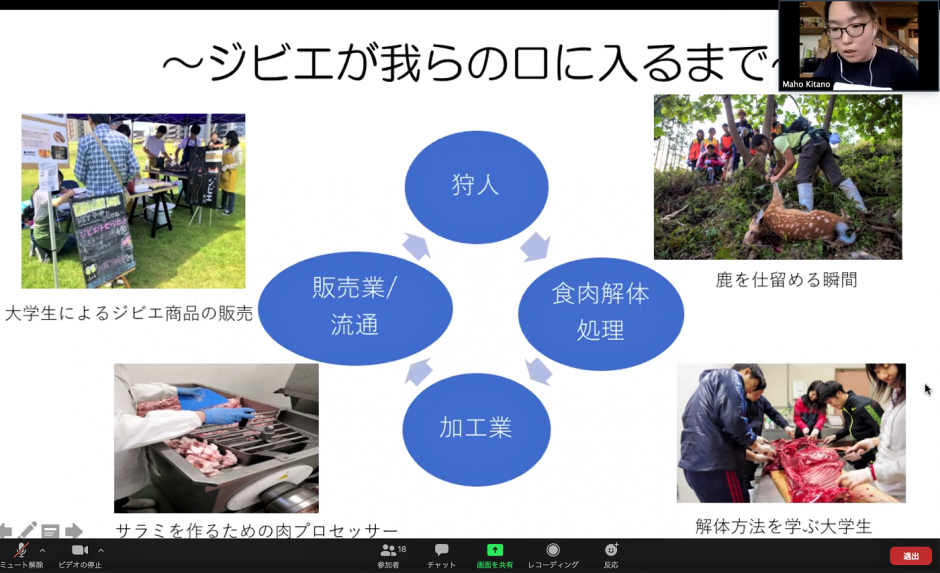 On June 13, 2020, the Kansai-Chugoku-Shikoku region held its online TOMODACHI Alumni Regional Framework Welcome Event, organized by Maho Kitano, Regional Leader, and Miki Sakata, Regional Mentor. The event was supported by Prudential Holdings of Japan, Inc. and the U.S. Consulate-General in Osaka-Kobe, gathering about 20 TOMODACHI Alumni across Japan.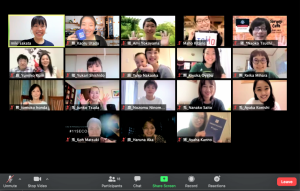 With a title of "Gibier: Why Do We Eat Game Meat?" this event aimed to rebuild the relationship with nature by discussing gibier and the issue of damage caused by wild animals in hilly and mountainous areas. Maho Kitano, Regional Leader, who is a club president of the gibier club at Tokushima University, also mentioned her strong desire to "reduce mottainai [wasteful] lives."
The first half of the event featured a presentation on the issues and strategies surrounding wild animal damage, helping participants gain further understanding of gibier and its popularity in recent years. They also heard facts about the impact of wild animal damage in hilly and mountainous areas and statistics regarding strategies for addressing wild animal damage and increasing gibier consumption. They then were able to eat and experience some tasty gibier and freely consider ways to boost consumption of game meat.
A chef at the French restaurant Aimable in Amagasaki City in Hyogo Prefecture shared he had begun dealing with venison because he was moved by a hunter's passion for the "values of life." He added that he wants people to eat venison not only because it's delicious, but also because of the long process needed to create a tasty venison meal. It was a valuable opportunity for participants to consider their role as a consumer and what steps they can take to solve the issue of damage by wild animals.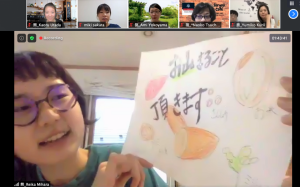 In the latter half of the event, participants were split into groups to share ideas and give presentations on gibier sausages in "gibier product development teams." The teams had many suggestions for gibier sausages, like using nuts, walnuts, and other bounties of the mountains, dessert style sausages with chocolate, and mixed sausages with vegetables and rice.
The event concluded with closing remarks by Naoko Tsuchimochi, Media and Program Assistant, U.S. Consulate-General Osaka-Kobe.
Participants commented, "I believe that relativizing consumption will help lead us toward a sustainable lifestyle. It was an interesting issue!" and "I would like to hear the hunter's story!" among other remarks. Participants took a growing interest in food and nature through their new understanding of gibier.
The event was held as a part of the TOMODACHI Alumni Regional Framework, the TOMODACHI Generation Alumni Leadership Program supported by Prudential.