U.S. Embassy Tokyo and TOMODACHI Initiative Launch New Program to Further U.S.-Japan Exchanges and Leadership Development in the Field of Sports Management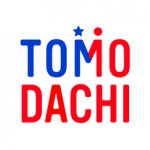 November 5, 2019
Press Release
U.S.-Japan Council (Japan),
TOMODACHI Initiative
U.S. Embassy Tokyo and TOMODACHI Initiative Launch New Program to Further U.S.-
Japan Exchanges and Leadership Development in the Field of Sports Management
Los Angeles, California, Nov 5, 2019– During the U.S.-Japan Council's Annual Conference held November 4-5, the TOMODACHI Initiative and the Embassy of the United States in Tokyo announced the launch of a new innovative program titled the "TOMODACHI-U.S. Embassy Go for Gold Leadership Program" (hereafter, the Program).
The Program is designed to strengthen the sports industry in Japan by providing Japanese university students the opportunity to deepen their understanding of the field of sports management through a study tour in the United States and leadership training.
It was established to complement the ongoing "Go for Gold" initiative, the Embassy's signature Olympics-related school outreach campaign to gear up for the Tokyo 2020 Olympics and Paralympics.
The Program is comprised of three main components: 1) Pre-Trip Leadership Training in Tokyo (May-July 2020), 2) a Study Tour in Los Angeles and New York in the United States (September 2020), and 3) a Post-Trip Presentation in Tokyo (December 2020). This three-part program provides ample leadership training opportunities, as well as a first-hand view of examples of leadership success in the United States for those seeking future careers in the sports industry.
For the Los Angeles portion of the Program, LA84 Foundation, a non-profit organization established after the successful LA 1984 Olympics and Paralympics, will serve as a partner of the Program. Participants will learn best practices of facility management, as well as community engagement and youth outreach, in connection with international athletic events.
As the industry grows and innovates with the recent success of the Rugby World Cup and the upcoming Tokyo 2020 Olympics and Paralympics, there is a need for young leaders who will direct this growth and development in sustainable ways. The Program aims to provide such opportunities for the next generation of Japanese leaders and create a pathway for exchanges between Japan and the United States within the sports industry.
"I cannot think of a better city in America than Los Angeles to announce the creation of the TOMODACHI-US Embassy Go for Gold Leadership Program. "said Michael Turner, Cultural and Sports Attaché from the U.S. Embassy in Tokyo. "The Olympics are part of LA's DNA. It is part of this city's past and very much part of its future. The first cohort of Go for Gold exchange students will have a lot to learn from LA.  And they will be part of the next generation of leaders who will use sports to keep our friendship strong into the future.  By investing in a sports exchange program, we are opening new opportunities to deepen that friendship.
Irene Hirano Inouye, President of the U.S.-Japan Council, commented, "We are so grateful for this enhanced partnership with the U.S. Embassy Tokyo. Given the growing interest in sports in Japan, we see great potential for this new program. We are excited about the opportunities this new program will provide, allowing USJC and the U.S. Embassy, through the TOMODACHI Initiative, to continue investing in next generation leaders and the future of the U.S.-Japan relationship."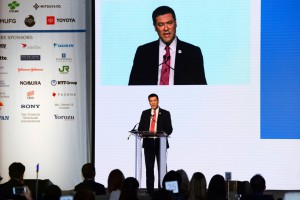 About the TOMODACHI Initiative
The TOMODACHI Initiative is a public private partnership between the U.S.-Japan Council and the U.S. Embassy in Tokyo, with support from the Government of Japan. Born out of support for Japan's recovery from the Great East Japan Earthquake, TOMODACHI invests in the next generation of Japanese and American leaders through educational and cultural exchanges as well as leadership programs. The initiative seeks to foster a "TOMODACHI Generation" of young American and Japanese leaders who are committed to and engaged in strengthening U.S. Japan relations, appreciate each other's countries and cultures, and possess the global skills and mindsets needed to contribute to and thrive in a more cooperative, prosperous, and secure world. Visit us at www.tomodachi.org
About LA84 Foundation
The LA84 Foundation is a nationally recognized leader in support of youth sport programs and public education and advocates for the important role sports participation plays in positive youth development. Created with a share of the 1984 Olympic Games surplus, LA84 began operations in 1985 as a grant making and educational foundation. The foundation supports hundreds of non-profit youth sports organizations throughout Southern California annually, trains coaches, commissions research, convenes conferences and maintains the world's premier Olympic and sports library collection. https://la84.org/
For Questions Regarding this Press Release:
U.S.-Japan Council (Japan) TOMODACHI Initiative
EMAIL: tomodachi@usjapancouncil.org
Phone: 03-4512-3400