The TOMODACHI KaoLINK Fukushima Rebranding Program: Participants Challenged to Write Lyrics for the Fight Song of Iwaki FC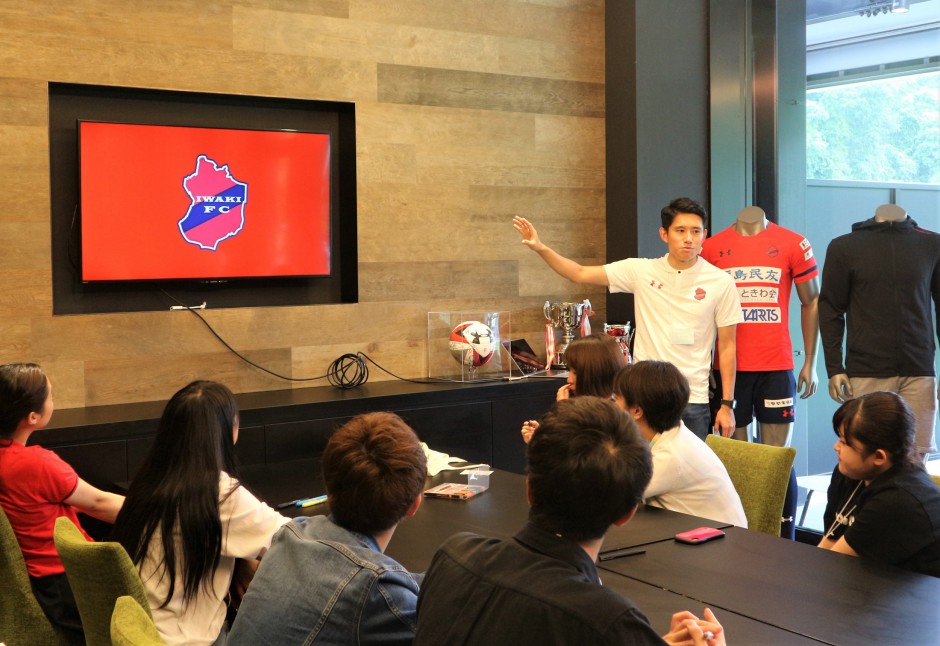 From June 8 to 9, 2019, the fourth session of the TOMODACHI KaoLINK Fukushima Rebranding Program took place in Iwaki City, Fukushima Prefecture. This program brings together high school students, college students, and professionals from Fukushima to form teams to examine ways to create a brand image for Fukushima using scent. Eight TOMODACHI alumni attended the workshops, including one where alumni wrote the lyrics for the fight song of Iwaki FC, a professional football team during an event themed "scent × sound." Another workshop was attended by Ikumi Kumagai, a singer-songwriter.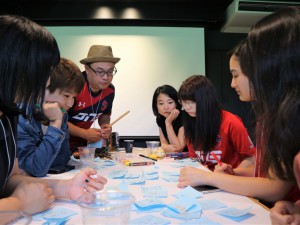 On the first day, the participants toured the facilities of Iwaki FC Park. They learned about the Iwaki FC team, which not only aims to win games but, also to "make Iwaki City the number one city in the Tohoku region" and "build community values through sports." After the tour, the participants divided into three groups with six supporters, as they tried to write a chant, creating lyrics for Iwaki FC's fight song. This was the first time participants had to write lyrics for a song, and they realized that their time thinking and use of the words Fukushima, Iwaki, and Iwaki FC in the fight song was a good opportunity for discover the uniqueness and beauty of the region again.
On the second day, participants visited the seashore, the market, and some other spots during their morning workshop. Then they took time to consider and discovery daily sounds. By concentrating on the sounds, a different world of sound they had not noticed before was revealed.
In the afternoon, participants had an interview with singer-songwriter Ikumi Kumagai. Questions included: "What is your songwriting process?," "What do you imagine when you write songs?," and "What did you gain through the TOMODACHI KaoLINK Fukushima Rebranding Program?" Finally, Ms. Kumagai had the participants listen to music she composed using her feelings about the program.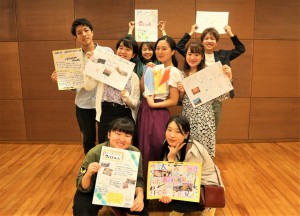 One of the participants, Fuuka Matsumoto, said, "It was a wonderful opportunity that reaffirmed my love of Iwaki City. I feel this is my hometown and the many warm people who love our region, beautiful nature, and tasty food are always in my heart. I would like to share the many wonderful aspects of Iwaki City with the world."
The final session of the program will held on August 25 at Iwaki FC stadium to conclude the year, where participants will give final presentations. After continuing for about three years, the fifth session of the TOMODACHI KaoLINK Fukushima Rebranding Program will bring the final year of program to a close.
This program is generously supported by Air Aroma Japan.