TOMODACHI Alumni Regional Framework: TOMODACHI Alumni Attend Kyushu Rainbow Pride 2018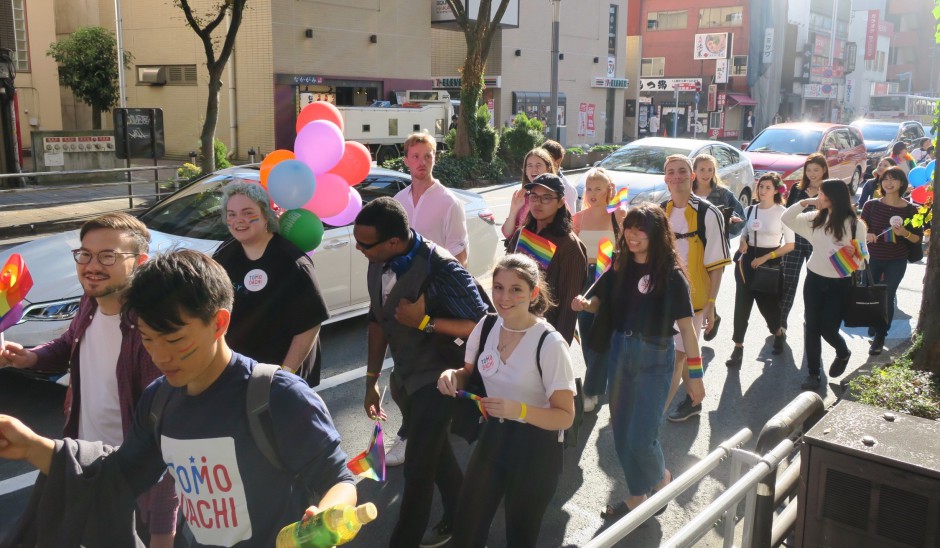 On November 4, 2018, over 20 TOMODACHI alumni joined the Kyushu Rainbow Pride Parade 2018 that drew over 800 people in Fukuoka together to spread awareness and understanding of LGBTQ and minority issues in the region. The alumni group attended the event as part of a theme event in the Kyushu region, organized by Regional Leaders Kota Kondo and Nazuna Yamasaki with support from Regional Mentor Shotaro Kurata. Alumni, with small rainbow flags in hand, joined the parade and walked the three kilometers through Hakata Ward for one hour.
The Kyushu Regional Team planned this event using Kota's personal experience. Last year, he met an exchange student from the United States who confessed that he was afraid of coming out as a gay man in Japan, because he felt the topic was still considered taboo and not widely discussed in Japan, so he feared the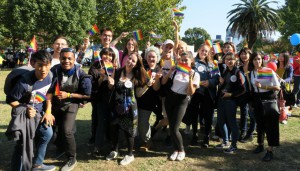 response he would face. Kota listened to his friend's fears and was inspired to help change Japanese society into a more comfortable place for everyone. As a first step, he decided to become a Regional Leader to develop an event that would raise awareness of LGBTQ issues. Prior to the event, in order to raise educational awareness of LGBTQ issues and minority rights in Japan, Regional Leader Nazuna Yamasaki posted several articles on social media that addressed the current situation in Japan and abroad.
After the parade, participants gathered to share their experiences and hold further discussions on topics related to LGBTQ issues. There was representation from the United States, Italy, and Germany, leading to a robust discussion among those with many different backgrounds and viewpoints on how LGBTQ issues are seen and addressed around the globe.
This event is part of the TOMODACHI Regional Framework, which is supported by the TOMODACHI Alumni Leadership Program supported by Prudential.