Participants Learn About Leadership and Social Innovation through the TOMODACHI Microsoft iLEAP Social Innovation and Leadership Program 2018 in Seattle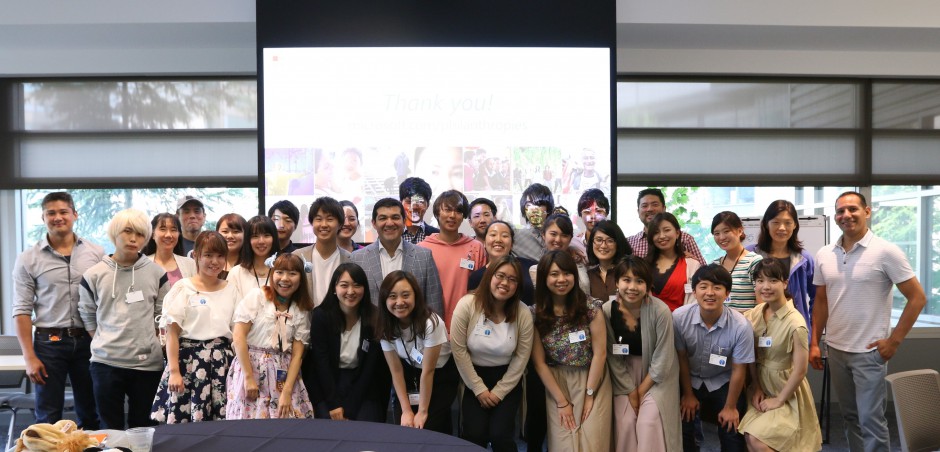 From August 1 to 25, 2018, 24 university students and young professionals traveled to Seattle, Washington, for a 4-week intensive leadership training as part of Phase Two of the TOMODACHI-Microsoft iLEAP Social Innovation and Leadership Program 2018. This program consists of three (3) phases. Phase 1 took place in Japan with preparatory activities including an online meeting. Phase 2 was a 4-week intensive leadership training in Seattle. Now, the scholars are back in Japan for Phase 3 of the program, in which individual project implementation occurs in Japan with the support of Microsoft Advisors and a new partner organization, ETIC..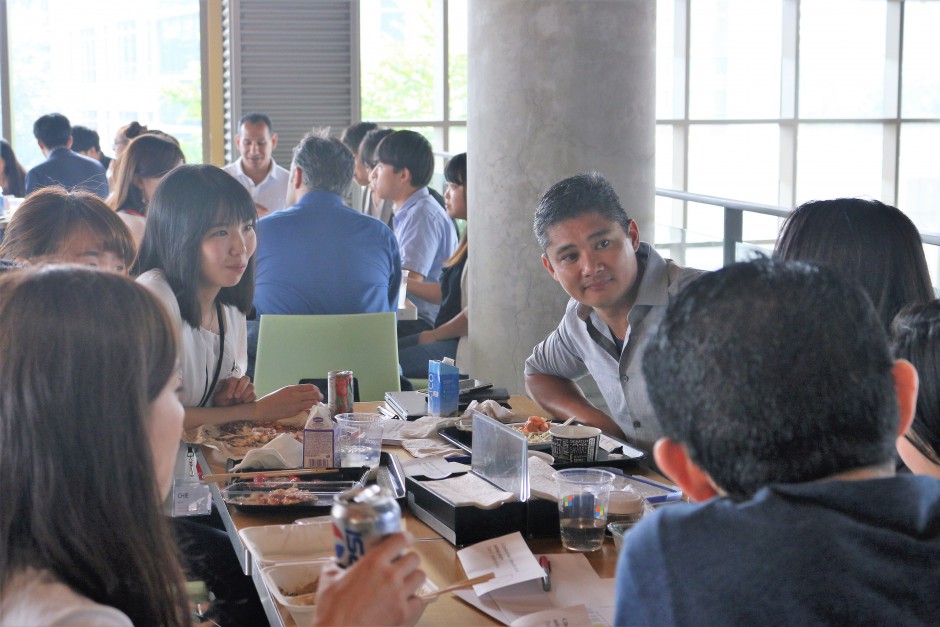 Throughout the 4-week training in Seattle, scholars were exposed to integrated learning experiences consisting of 5 learning modes; Seminar Training, Group Projects, Site Visits, Mentoring from Microsoft Advisors, and Reflection. The scholars built their foundation of understanding leadership and social innovation through Seminar Training, and Group Projects offers a place to apply their leadership learning by working closely with other group members as well as nonprofit organizations in Seattle. This project learning gave the scholars a deeper understanding about their leadership and made a meaningful contribution to the Seattle local community. Microsoft Advisors supported this whole project implementation process and scholars developed personal connection with their Advisors throughout their time in Seattle.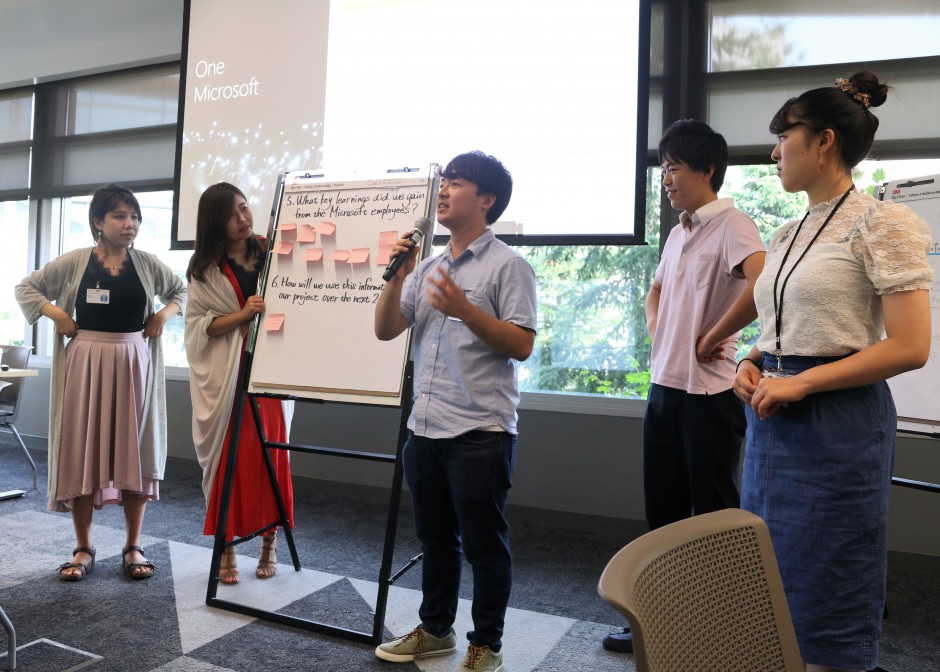 During the program, scholars visited Microsoft headquarters in Redmond, Washington to learn about Microsoft Philanthropy, how Microsoft's technology and philosophy can advance their projects and help their future as emerging leaders. 5 Microsoft Advisors welcomed 24 scholars in the morning session where scholars learned about Microsoft Culture, attended a LinkedIn Workshop. At the end of the session, each group of scholars did a 5 minute pitch about the Group Projects they were working on. During lunch, many Microsoft employee volunteers joined the group of scholars. While they were enjoying lunch, they had active discussions about how they can grow their business or project back in Japan and received.
One of the participants commented, " the Group Projects was very challenging but if it was not challenging, I was not able to learn deeply about my leadership, my passion and what I want to do for the society. It helped me clarify what I want to do. I look forward to working more with my team. "
As Phase 3 of this program has begun, the 24 scholars will be working on their individual projects and incorporate technological aspects into their projects with the support of Microsoft Advisors in Seattle and Japan, Microsoft, ETIC, TOMODACHI and iLEAP until the end of November. During Phase 2, scholars learned effective usage of Microsoft Teams and started using Microsoft Teams to schedule meetings with Microsoft Advisors in Japan as well as to share ideas and resources through this online platform.
This program is made possible by the generous sponsorship from Microsoft Japan, Co. Ltd.