TOMODACHI Alumni Regional Framework theme event in Osaka, Kansai Region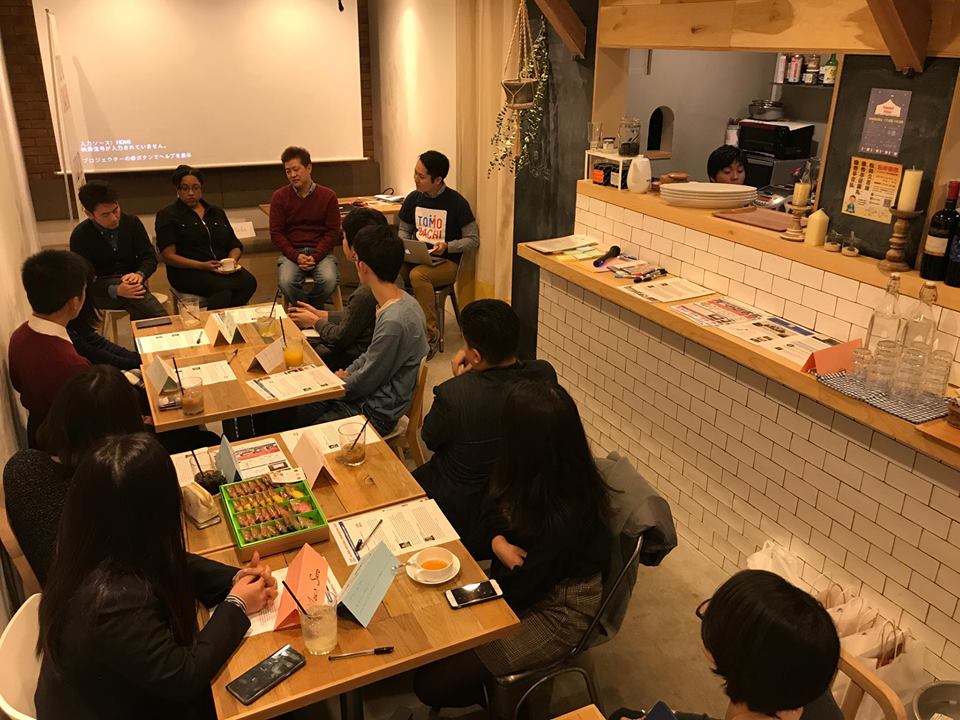 On December 2, 2017, Regional Leaders from the Kansai region organized a career event called "TOMO Café" as part of the TOMODACHI Alumni Regional Framework theme event. 16 people, including TOMODACHI alumni, participated in this career event, which was designed for students and young professionals. The event welcomed three guest speakers: Mr. Yasuhiko Ida, Senior Director, Eli Lilly Japan K.K.; Ms. Kina Jackson, C.E.O, Gochiso Inc.; and Mr. Ken Shimabuku, Senior Director – West Japan, CDS K.K.
The event opened with speeches from TOMODACHI alumni Jaime Cerna and Sawa Shimokawa, who shared what they have learned and experienced through the TOMODACHI programs. Then, the Regional Leader from Kansai explained about the TOMODACHI Leadership Program. The event ended with closing remarks from Kaoru Utada, Alumni Manager of the TOMODACHI Initiative.
The event's highlights were the presentation and panel discussion, which were led by the guest speakers. The three guest speakers, who are based in Kansai, talked about events that have influenced their lives and the dreams they held when they were students.
The latter part of the event consisted of a workshop, in which everyone participated. The participants imagined how their communities, Japan, the world, their careers, and personal lives would change over the next 10 and 20 years, which they wrote down in their worksheets. Later, they all shared what they wrote. Then, they each separated into groups depending on whether they had a positive or negative vision of their future and actively exchanged opinions with each other. As proposed by Kansai Region Mentor Yuuko Nakaoka, the participants took a group photo while striking a "power pose" that would make them feel more positive at the end of the event.
In the survey following the event, 85% of the participants said they thought the event was meaningful in thinking about their future careers. Participants commented, "It was stimulating to hear from people who are active globally. Before, I only thought about the tasks right in front of me, but this event provided me with a great opportunity to think about the bigger society." Another commented, "On top of the guest speakers' speeches, I am grateful to have been able to connect with the alumni who came to the event."
Koh Matsuki, who hosted the event said, "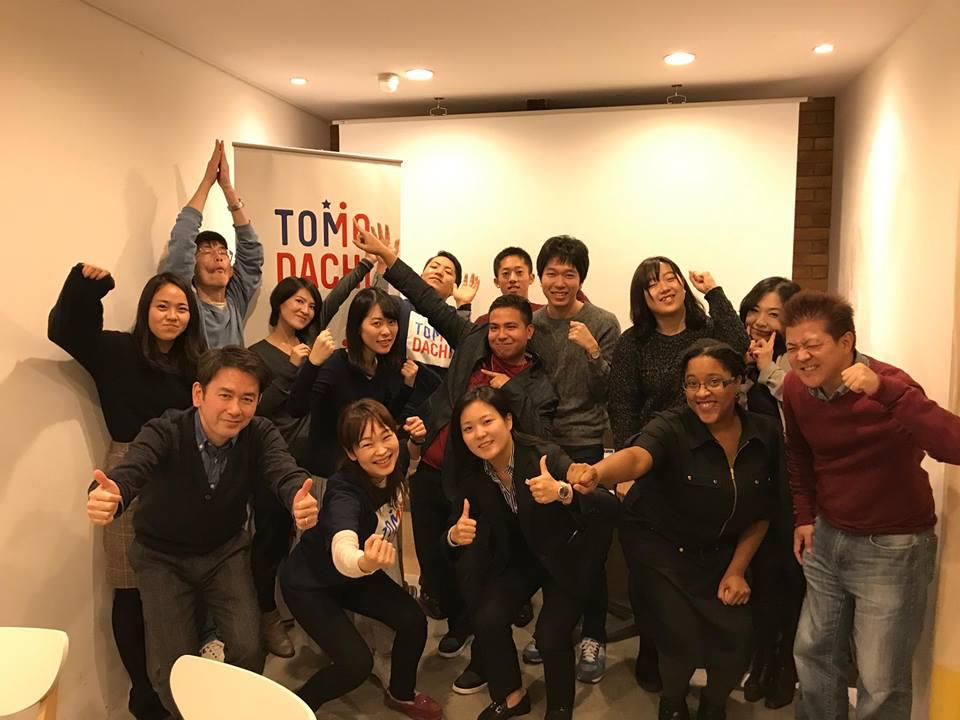 I believe all the TOMODACHI alumni, including me, were encouraged by the guest speakers' speeches. I hope I can do the same for the younger generation someday." Yuuichi Fukunaga, the Kansai Region High School Leader who planned the event, also said, "I worked to create an event that could only be possible with TOMODACHI. When planning the event, I also tried to make sure the event provided an opportunity full of learning since participants were making time to come."