Transformed by TOMODACHI: Alumni share stories at the 2017 U.S.-Japan Council Annual Conference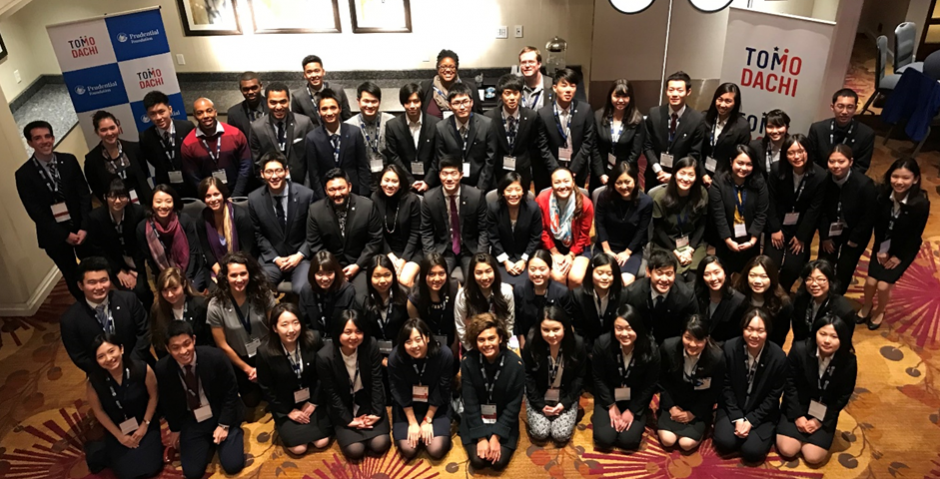 TOMODACHI can provide transformative experiences. On November 13th, eight TOMODACHI alumni from both the United States and Japan were selected to share their stories and lead discussions at the 8th U.S.-Japan Council Annual Conference held in Washington, D.C. Their experiences ranged in topics of mentorship, leadership, women's empowerment, reconnecting with your passion, the importance of higher education, of storytelling, and of giving back to your community.
Yuka Iwabuchi, attended 14 different TOMODACHI programs and alumni programs since first joining in 2013 on the TOMODACHI Dallas-Sendai Young Ambassadors Program supported by the Fund for Exchanges. She started off by explaining that she gets the question "What does TOMODACHI mean to you?" a lot these days and explained her answer.
"After I got back from Dallas, I participated in 14 TOMODACHI Alumni Programs because I felt that I wanted to challenge myself more and looked for opportunities to think creatively. Through these experiences, I have made many ties that are truly like family. They have not only encouraged and empowered me, but created a place that allowed me to stop and exhale. In the future, I want to do what my host family did for me – be a leader who consoles and supports and who empowers one another towards a better world.
What does TOMODACHI mean to me? Family."
Kate Aleksandrova from New Jersey, spoke about how the TOMODACHI J&J Disaster Nursing Training Program changed her perspective on her future career. "TOMODACHI has not only reignited my passion for nursing, it has given me the tools to understand how I can help others, and a community of passionate leaders in my field and other fields like all of you here today."
Read alumni speakers' entire speech from here.
After hearing the alumni's introductions and personal stories, the workshop attendees were asked to choose one of four table where the alumni speakers led discussions focused on the four pillars of the TOMODACHI Alumni Leadership Program: Critical & Innovative Thinking, Workforce Readiness, Civic Engagement, and Connectedness & Sustainability. The participants provided feedback to the challenges and questions posed by the alumni speakers and began those discussions that would create awareness and propel us to work towards a better world.
Aside from participating in the TOMODACHI Workshop, the alumni speakers joined the 41 other alumni and current program participants of TOMODACHI programs and took part in the Alumni Orientation where goal-setting workshops and skills-buil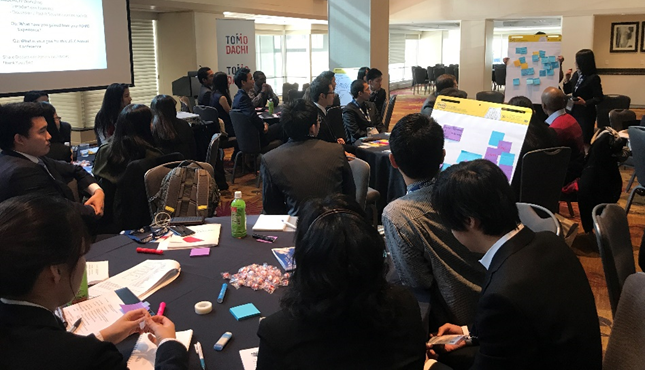 ding workshops focused on networking were offered so that they may make the most out of their time in DC. The TOMODACHI Alumni Orientation took part on Sunday, November 12th and the alumni were able to join in some of the U.S.-Japan Council Members Day sessions that were also going on that day.
Sarah Keh, Program Officer of The Prudential Foundation, kicked off the Orientation with opening remarks and stayed throughout the sessions to connect with the alumni and hear their aspirations and goals, and the impact that alumni opportunities made possible by The Prudential Foundation has had on them.
Goal-setting workshops took place in the morning that asked each participant what they've gained from their TOMODACHI experience and what they hope to achieve at this conference. In the afternoon, the skills-building workshop took place that was led by Nate Gyotoku, alumnus of the TOMODACHI Emerging Leaders Program (ELP), who shared his experiences and lessons learned on networking as the Director of Sustainability Initiatives at Kupu, a Honolulu-based nonprofit organization that empowers future generations to create more sustainable communities. Other alumni of the TOMODACHI ELP Program joined the networking workshop and provided a rare opportunity for these alumni to gain insightful career advice and connect one-on-one with young professionals in careers they hope to step into one day.
In addition to the Alu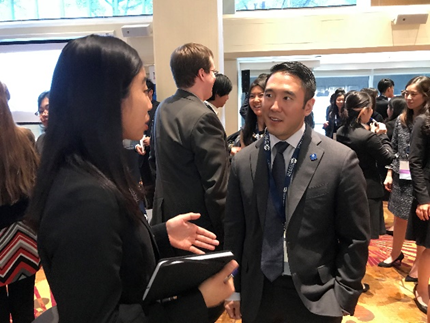 mni Orientation, the eight alumni speakers and 41 other TOMODACHI alumni and participants also had the opportunity to attend the Annual Conference Plenary and Breakout Sessions on November 13th and 14th which were attended by more than 700 leaders from Japan and the United States – all invested in the future of the U.S.-Japan relationship.