TOMODACHI J&J Disaster Training Program Pre-Trip Seminars held in Sendai and Tokyo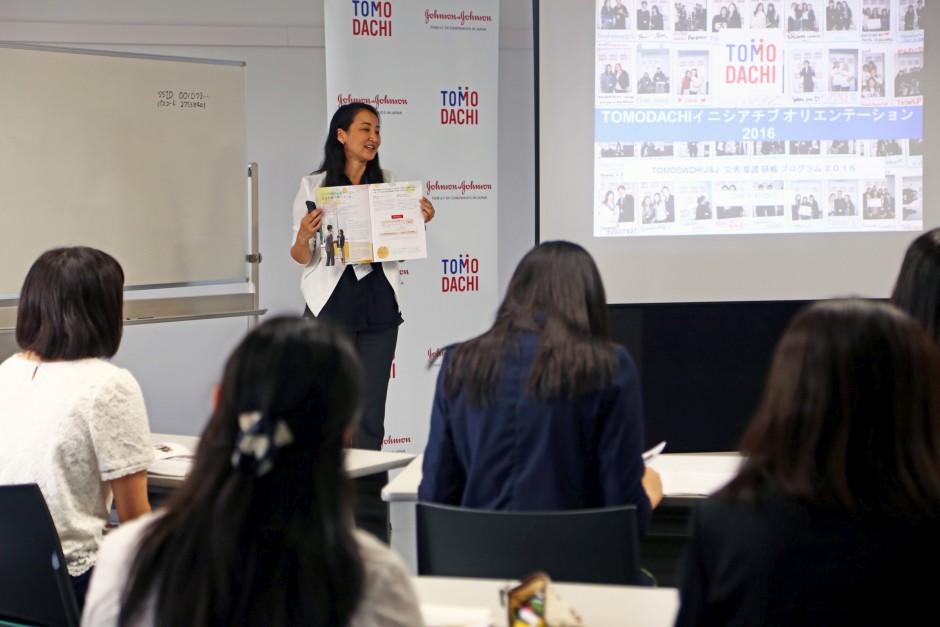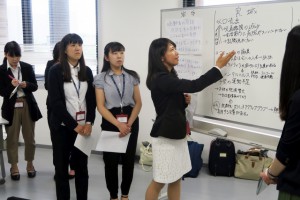 The Pre-trip Seminars for the 2016 TOMODACHI J&J Disaster Nursing Training Program was held in Sendai on June 25-26, 2016 and Tokyo on July 9-10,2016 for the twelve nursing students from Iwate, Miyagi, and Fukushima prefecture. They deepened understanding of the realities of disaster medicine and disaster nursing in Japan to better prepare for the two-week U.S.-study tour in August.
The participants and mentors met for the first time at the Sendai event. As they interacted, both parties were taught medical procedures during disasters, points of improvement since the Great East Japan Earthquake, and other methods to reduce disaster impact from Shinichi Egawa, the father of Disaster Medicine and Professor of the Division of International Cooperation for Disaster Medicine at Tohoku University. Additionally, three of the 2015 participants made post-program reports and emphasized the importance of asking questions. The 2016 nursing students were then able to hold open-ended discussions about the challenges Iwate, Miyagi, and Fukushima prefecture respectively face.
They also went to Minami Sanriku and from mayor, Jin Sato and evacuees, heard about the situation at the time of the earthquake and tsunami. As they visited medical facilities and temporary houses, the twelve participants were able to candidly witness and identify the challenges the Tohoku region still faces five years after the tragic event.
The Tokyo event further prepared the participants for the U.S.-study tour. Tokyo Medical and Dental University Professor at the Graduate School of Medical and Dental Sciences, Comprehensive Patient Care, Acute Critical Care and Disaster Medicine, elaborated on Disaster Medicine in Japan. Each participant spoke on personal evacuation experiences during 3.11, and voiced what they hope to achieve through the program. They received valuable feedback from staff and mentors regarding their presentations, and presented again the next day after making improvements. One of the participants voiced, "I do not want to just negatively remember 3.11. I want to share my story with others, and for them to hear my voice." Additionally, the participants shared information on travel details and the medical facility they will be visiting in the United States, which took the weight off the shoulders of those who be visiting the U.S. for the first time.
Johnson & Johnson Company of Families Japan President, Tamotsu Hiiro and Johnson & Johnson Contributors Committee volunteer member, Mr. Yasumura also attended the Tokyo event to show support for the participants. They hope the nursing students will attain valuable knowledge and grow as individuals and as nurses while on the program, and will contribute their newly acquired skills to medical efforts in the Tohoku region.