California Students Experience Japanese Culture in the TOMODACHI MUFG 2015 International Exchange Program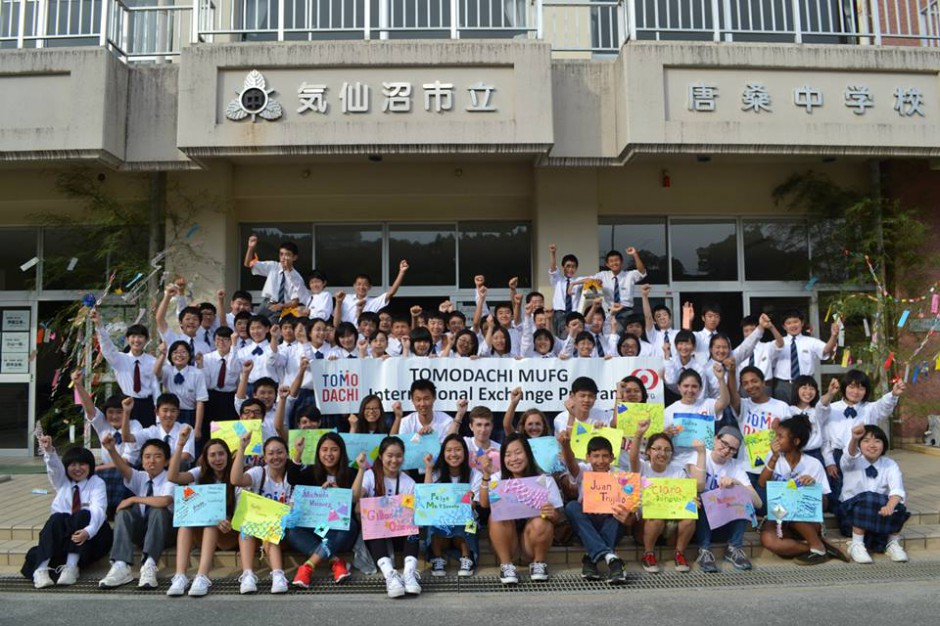 From June 27 to July 12, twenty select high school students from Southern California visited Japan through the TOMODACHI MUFG International Exchange Program. Through this program, the students were able to participate in various cultural exchange activities and homestays.  During their two weeks in Japan, the students traveled to Tokyo, Sendai, Kesennuma, Hiroshima, and Kyoto.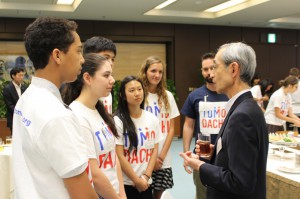 The program kicked off in Tokyo with a welcome reception at MUFG, hosted by Mr. Hirano, the President and CEO of MUFG. Ms. Margot Carrington, the Minister-Counselor of Public Affairs at the U.S. Embassy also hosted a briefing on her career and the embassy's work with TOMODACHI.
Next, the students visited Sendai, where each student stayed with a host family and learned about Japanese culture and customs in the home.  Many of the American students had never been to Japan before and were exposed to a brand new culture.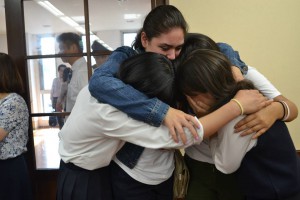 After saying good-bye to their new Japanese families, the students traveled to Kesennuma, an area that was heavily affected by the Great East Japan Earthquake tsunami.  The students learned about the devastating effects of the Tsunami and the importance of natural disaster preparation.  Yet, the students were also very impressed with the resilience and hope of the Tohoku people during the ongoing recovery process of their community.
The trip concluded in historically rich Kyoto, where the students toured the Golden Pavilion, experienced Zen sitting meditation, and spent a day with Japanese students at a local school. In Hiroshima, the students walked around the Peace Museum and had the opportunity to speak to an atomic bomb survivor.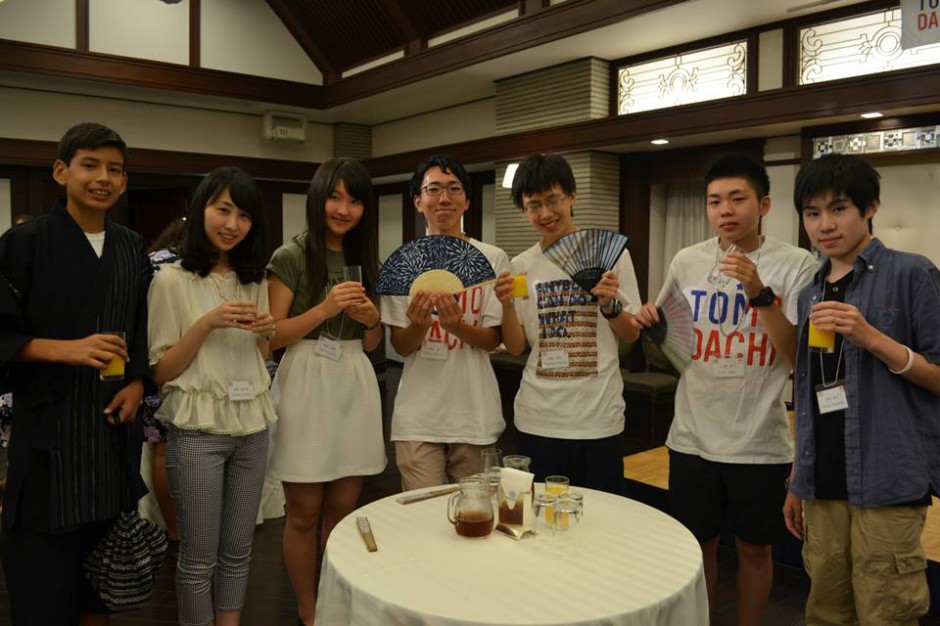 At the end of their two-week cultural experience, the students presented their findings at a farewell function. This year's participant, Ashley Tadano, reflected the program by stating, "I want to thank everyone for making this life-changing experience amazing. I learned a lot on this trip; on becoming a better ambassador and a better leader in our communities. I also learned a lot about my family history as a Japanese and  where my ancestors came from." They expressed that the life-changing trip inspired them as TOMODACHI alumni to stay engaged and continue contributing to U.S.-Japan relations.  The students returned to Southern California with friendships and memories that would last for the rest of their lives.