The First TOMODACHI Daiwa House Student Leadership Conference Concludes Successfully in Silicon Valley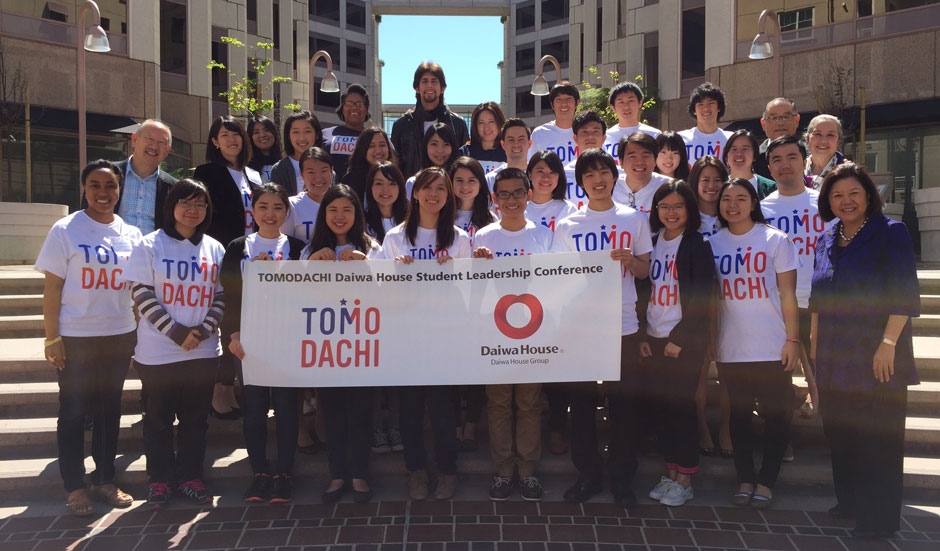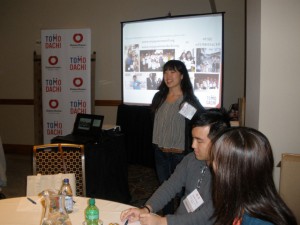 From April 10-12, 2015, the first TOMODACHI Daiwa House Student Leadership Conference took place in Silicon Valley, California.
On April 10, thirty university students from California, which included Japanese university exchange students currently studying in the United States, met in Silicon Valley, introduced themselves, then announced their goals and expectations for the conference.
The conference began on April 11 with a panel discussion between Consul General Masato Watanabe of the Consulate General of Japan in San Francisco and former U.S. Ambassador to Japan John V. Roos. They discussed leadership and their experiences on being in the front lines of U.S.-Japan diplomacy. Following the discussion, six active leaders and entrepreneurs from various backgrounds from the United States and Japan spoke about cultivating their careers. After a communication workshop, the participants attended a reception. The students who are interested in various fields, networked with the guests during the conference and the reception, and were able to discuss their future and dreams.
On the last day of the conference, U.S.-Japan Council Chairman of the Board of Councilors and Stanford University Professor Emeritus, Daniel Okimoto gave a lecture about being a Japanese Americans in the United States. Professor Okimoto, who is outspoken about the Japanese- American experience while in internment camps during World War II, spoke from his own experience as well as explaining the history of Japanese Americans and their roles within the United States. In addition, he spoke of opportunities in developing stronger U.S.-Japan relations in Silicon Valley.
After the students listened to the lecture and panelists intensely, they asked questions relating to exchanges for U.S.-Japan relations, immigration issues, and technology.
Voices of the TOMODACHI Generation 
Susan Tapia, Stanford University (East Asian Studies)
These past three days, at the TOMODACHI Daiwa House Student Leadership Conference have been absolutely amazing experience. Just seeing people to people relations at this level has been really eye opening and I really hope to take back this with me and continue to grow and to foster U.S.-Japan relationship as my future work.
Gaku Uchino, Foothill College (Public Relations) 
I have never participated the student conference as such before and I found it very inspiring and I have learnt a lots. I was happy to exchange views and idea which helped me to think about my future. We also had some opportunity to hear the stories of distinguished group of people and those experience have now become the good motivation for my study abroad program. I hope to participate in similar opportunities and wish to exchange with my peers. 
Thor Barrera, Sacramento State University (Physics and Math)
This weekend at the TOMODACHI Students Leadership Conference, I have learnt a lots of valuable skills about entrepreneurship and leadership. It was the wonderful experience and I enjoyed a lots. I would invite all of you to be part of this great great wonderful initiative.