Tohoku High School Students Return from California After Participating in the TOMODACHI Summer 2014 MUFG International Exchange Program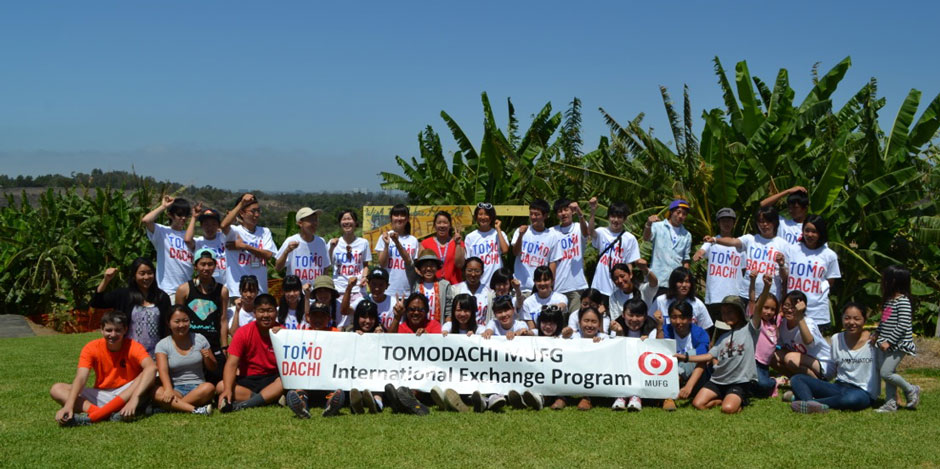 From July 24 through August 7, 26 middle and high school students from Iwate, Miyagi, and Fukushima (three prefectures that were affected by the Great East Japan Earthquake) participated in the TOMODACHI Summer 2014 MUFG International Exchange Program in Los Angeles, California. This 15-day program aimed to strengthen the understanding of U.S.-Japan relations and to encourage further international exchanges.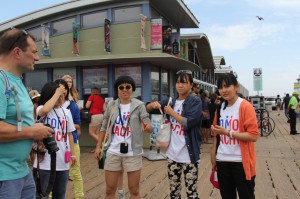 In the first half of the program, the students took part in a study tour in which they visited Tanaka Farms and the Consulate of Japan.  At Tanaka Farms, they met Mr. Tanaka, third generation Japanese American, and the students were touched by Mr. Tanaka's warm thoughts toward the restoration of disaster affected areas in Tohoku.  Three years have passed since the disaster and the memory of the disaster is beginning to fade away in Japan. The participants were encouraged by the words of Mr. Tanaka and the words of America-Japan Society at the Consulate, "we will never forget about you". As the second half of the program, the students stayed with in total 21 welcoming host families.
Participants had the opportunity to visit many institutions and companies, such as Japanese American National Museum, Ronald Reagan Presidential Foundation and Library, MUFG Union Bank, Yakult Co., and KTLA. This extraordinary experience provoked the students to have new dreams and hopes. There were students who wanted to study in the United States after hearing a speech from Professor Tritia Toyota or wanted to invite the host family to Japan to give back their warm hospitality.
Through the program, the participants became aware that they were part of the TOMODACHI Generation that strengthens the U.S.-Japan relation. Saki Iwanuma, who participated in this program, says that, "I want to have a world-wide perspective and become someone who can contribute something to many people around the world".
The participants returned home appreciating America's kind support and hoping that this friendship will continue on down the road. 
More information about this program

click here

 

MUFG also posted the program article on their

website

  (Japanese only)