Ambassador Roos Roundtable with TOMODACHI Generation in Kesennuma
On May 23, 2013, U.S. Ambassador to Japan John Roos visited Kesennuma, Miyagi Prefecture, and met with Mayor Shigeru Sugawara, as well as ten local middle and high school students who had participated in TOMODACHI programs.
At city hall, the ambassador said to Sugawara, "Please tell your citizens that the disaster victims are always in our thoughts."  Mayor Sugawara thanked the ambassador for the support the U.S. provided through TOMODACHI. 
Following the meeting with Mayor Sugawara, Ambassador Roos met with the TOMODACHI generation from Kesennuma.  The students shared their experiences of visiting the United States and recounted how participation in the program had changed them.  Ambassador Roos told the students, "I hope you accumulate fresh, new experiences and build relationships with our young generation." 
Voices of the TOMODACHI Generation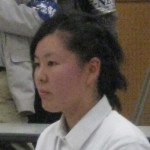 "In the future, I would like to study abroad to the United States.  This is because I would like to teach Americans a Japanese exercise called 'Wa-taiko' (Japanese Taiko Drumming) which I have been doing since I was a child, while I learn about American culture."
     – Airi Abe who participated in the TOMODACHI Summer 2012 SoftBank Leadership Program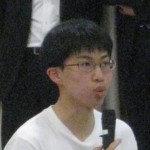 "I plan to participate in a project hosted by OECD (Organisation for Economic Co-Operation and Development) in Paris, France, and make a presentation on the current state of Kesennuma and its culture."
     – Motonari Suzuki who participated in the Texas Grassroots Summit 2012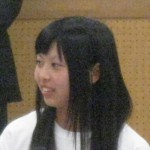 "I feel that the five days I spent at San Diego were life changing."
     – Ayaka Odashima who participated in the TOMODACHI in San Diego 2013 program sponsored by JAL and Kyocera 
Photos