TOMODACHI Alumna Featured on NHK World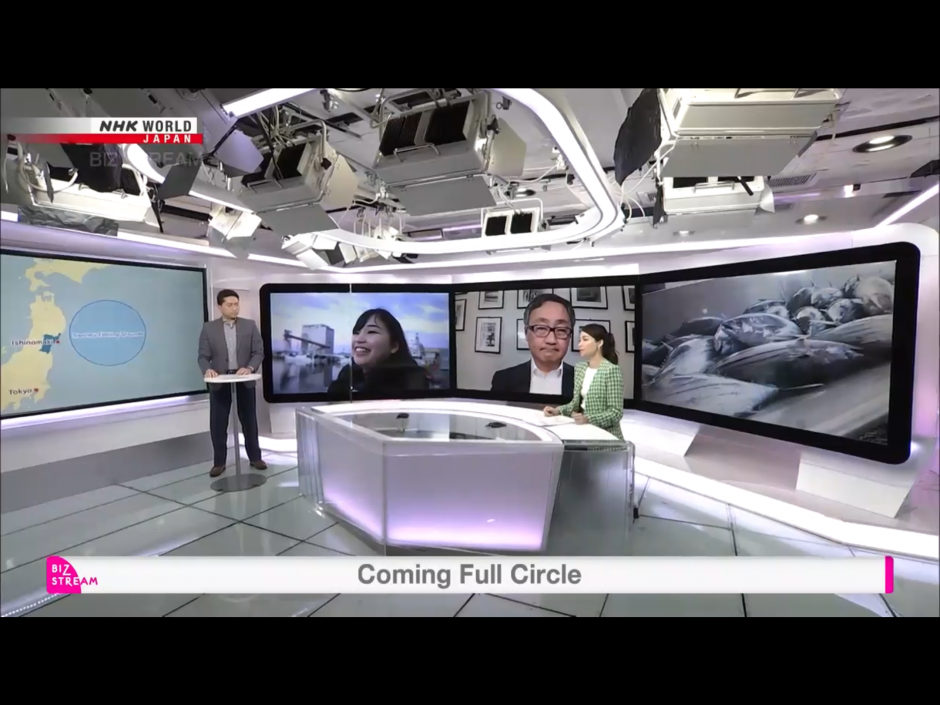 TOMODACHI Summer SoftBank Leadership Program alumna Hinako Murakami, member of the Overseas Business Division of FISHERMAN JAPAN, was recently featured on NHK World on March 5. The story highlights the direct impact the TOMODACHI Initiative has had on Ms. Murakami's life and career. In the program, Ms. Murakami said"It was my dream to become a bridge between Japan and the United States". Her business was introduced in the news through her endeavors in sales and marketing to promote the local fishery products from Ishinomaki, where she is originally from. At the time of the Great East Japan Earthquake, the American military came to support her hometown and she first felt an affinity for the United States. Later she joined a program of TOMODACHI Initiative through which she was able to expand her horizon and see things differently.
Ms. Murakami has shared her story and experiences with the TOMODACHI and USJC community previously; most recently, she delivered the closing remarks of Day One of the 2021 Next Generation Summit.