TOMODACHI Critical Conversations Series NEW Series for TOMODACHI Alumni — Facilitated by USJC U40s — Inspired by #BlackLivesMatter
As the #BlackLivesMatter movement became global, even making its way to Japan, we see the strong need and beautiful opportunity to have these important discussions now.
Through the Critical Conversation Series, we aim to bring together youth in Japan and the United States to create peer-to-peer learning opportunities by bringing thoughtful and inspirational speakers, creating a safe space to share experiences and perspectives, and to continue to be able to educate ourselves and have these important discussions.
This is a three-part series starting in July 2020. We have not confirmed the date for Part 3 yet, but we will post the information as the details are firmed up. Join the conversation to share, listen, and learn together.
[Completed] Part 1: What is BLM? ~ with BLM Co-Founder and Organizer Juniper Alexander & TOMODACHI Alumni Iain Mason ~
Date: Saturday, July 25, 2020  10:00-12:00 (JST)
(Doors/Link Open at 9:50am)
Agenda:
– Welcome / Opening Remarks
– Fireside Chat
– Group Discussions
– Closing Remarks
Language: English with Japanese Translation
Location: Online
Attendees: Limit 50 people
*The summary of Part 1 is available here.
[Completed] Part 2: Voices of the Japanese American Experience on Race ~ Inspired by the Black Lives Matter Movement; a conversation on the importance of Allyship ~
For Part 2, we will continue to address the issue of race as inspired by the Black Lives Matter Movement, but through the lens of the Japanese American experience. We will bring together leading voices on the concept of race and allyship, and why it's important to have these conversations.
Date: Sept 5th 2020 @ 9:30am-11:30am (JST) // Sept 4th @ 8:30pm-10:30pm (EST)
(Doors/Link Open at 9:20am JST // 8:20pm EST)
Agenda:
– Welcome
– Panel on the Japanese American Experience and Allyship
– Group Discussions
– Closing Remarks
Language: English with Japanese Translation
Location: Online
Attendees: Limit 50 people
Panelists: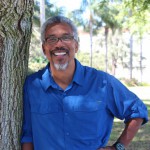 Dr. Curtiss Takada Rooks, a professor in Asian Pacific American Studies at Loyola Marymount University (LMU), teaches courses and conducts research on mixed race transnational identity; API ethnic community issues, e.g. education, health & wellness, and systems thinking. His scholarship encompasses multiracial & ethnic identity, multicultural & diversity issues and engaged community based research and evaluation addressing community wellness, chronic health and health disparity issues.
He has twice received a MOFA Kakehashi Initiative: TOMODACHI Inouye Scholars Program short-term exchange grant, including the inaugural cohort in 2014 and again in 2018. In 2019, Dr. Rooks returned to Japan with a study tour class under a LMU Bellarmine College of Liberal Arts Global Immersion grant, with a study tour class entitled Trans Pacific Japan which included a joint symposium with companion classes at Sophia University, and cross cultural class activities at Aoyama Gakuin University.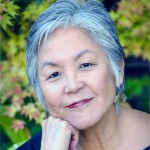 Satsuki Ina is a writer, activist, and psychotherapist who has spent her professional career seeking to understand the long-term impact of collective and historic trauma. She was born in the Tule Lake Segregation, a maximum security American concentration camp during WWII. She is Professor Emeritus at California State University, Sacramento, and currently provides consultation to organizations and communities addressing collective and intergenerational trauma. She is co-organizer of Tsuru for Solidarity, a grassroots coalition formed to protest current policies that echo and reverberate the racism and hate so resonant of the historical Japanese American incarceration. She has produced two award-winning documentary films about the Japanese American incarceration experience, Children of the Camps and From A Silk Cocoon. Her upcoming book, Be Strong. Don't Cry will soon be published by Heyday Press.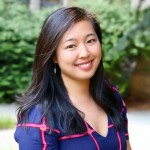 Courtney Sato is an interdisciplinary scholar of twentieth-century US intellectual and cultural history, Asian American Studies, and critical race and gender studies. She holds a Ph.D. in American Studies from Yale University and currently serves as a postdoctoral fellow at the Charles Warren Center for Studies in American History at Harvard University. In Fall 2021 she will be an Assistant Professor in the Department of Race, Colonialism, and Diaspora at Tufts University. She currently serves as the Co-Principal Investigator and Project Director for the Out of the Desert initiative at Yale University. Supported by a US National Park Service Japanese American Confinement Sites grant, the Out of the Desert digital project interprets World War II Japanese American incarceration history for a broad public audience (http://outofthedesert.yale.edu).
Moderator:
Mana Nakagawa, Head of Diversity Strategic Initiatives, Facebook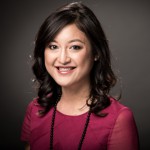 Mana leads global strategy and operations for Diversity & Inclusion initiatives at Facebook. In her time at Facebook, she has also led key efforts to advance gender equity at Facebook, from developing women's leadership programs, building global communities for women in tech, and creating programs for male allies to act as inclusive partners in the workplace. Prior to joining Facebook, Mana led international research efforts for Sheryl Sandberg's global bestseller book, Lean In: Women, Work and the Will to Lead, where Mana led the global research efforts for the publication of Lean In in over 50 countries. She has also held research positions at the United Nations Institute for Advanced Studies in Tokyo, UNESCO and UNICEF in Nepal, and as a Fulbright Fellow to Japan. Mana holds a Ph.D. in International Education Policy from Stanford University, an M.A. in Sociology from Stanford University, and a B.A. in Sociology from the University of Pennsylvania. She is a published author in the fields of International Comparative Sociology, International Education Policy, and Organizational Behavior.
Part 3:Voices Within ー Discrimination in Japan
TBD