Announcement Regarding the Cancellation of the 2020 TOMODACHI J&J Disaster Nursing Training Program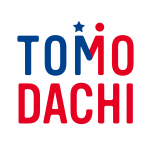 July, 6, 2020
 Announcement Regarding the Cancellation of
the 2020 TOMODACHI J&J Disaster Nursing Training Program
TOKYO, Japan, July 6, 2020 – U.S. Japan Council (Japan), TOMODACHI Initiative* (hereafter, "TOMODACHI") and the Johnson & Johnson Family of Companies in Japan** (hereafter, "Johnson & Johnson") have decided to cancel the 2020 TOMODACHI J&J Disaster Nursing Training Program as a response to the novel coronavirus ("COVID-19") pandemic.
Starting with the pre-trip seminar in October, the TOMODACHI-J&J Disaster Nursing Training Program had been planned as a six-month program in 2020. However, due to the COVID-19 pandemic, as well as the expert recommendations of national and international authorities including Japanese Ministry of Health, Labor and Welfare (MHLW), the World Health Organization (WHO) and United States Centers for Disease Control and Prevention (CDC), we have reached an agreement to cancel the 2020 program in order to ensure the participants' safety.
We would like to express our appreciation in advance for your understanding given the current situation. Dates and content for the 2021 program will be determined appropriately and announced through our website and other communication methods.
* About the TOMODACHI Initiative
The TOMODACHI Initiative is a public-private partnership between the U.S.-Japan Council and the U.S. Embassy in Tokyo, with support from the Government of Japan. Born out of support for Japan's recovery from the Great East Japan Earthquake, TOMODACHI invests in the next generation of Japanese and American leaders through educational and cultural exchanges as well as leadership programs. The initiative seeks to foster a "TOMODACHI Generation" of young American and Japanese leaders who are committed to and engaged in strengthening U.S.-Japan relations, appreciate each other's countries and cultures, and possess the global skills and mindsets needed to contribute to and thrive in a more cooperative, prosperous, and secure world.
Visit us at www.tomodachi.org

** About the Johnson & Johnson Family of Companies in Japan:
Johnson & Johnson Family of Companies in Japan consists of Johnson & Johnson K.K. with Consumer Company, Medical Company and Vision Care Company, Janssen Pharmaceutical K.K., AMO Japan K.K. and Ci:z Holdings Co., Ltd. Since 2015, Johnson & Johnson has supported the Program. 
About Johnson & Johnson
At Johnson & Johnson, we believe good health is the foundation of vibrant lives, thriving communities and forward progress. That's why for more than 130 years, we have aimed to keep people well at every age and every stage of life. Today, as the world's largest and most broadly-based health care company, we are committed to using our reach and size for good. We strive to improve access and affordability, create healthier communities, and put a healthy mind, body and environment within reach of everyone, everywhere. We are blending our heart, science and ingenuity to profoundly change the trajectory of health for humanity. 
■For media inquiries, please contact:
TOMODACHI Initiative:
03-4510-3400 and or tomodachi@usjapancouncil.org