American and Japanese Alumni Gather for a Virtual Meet-Up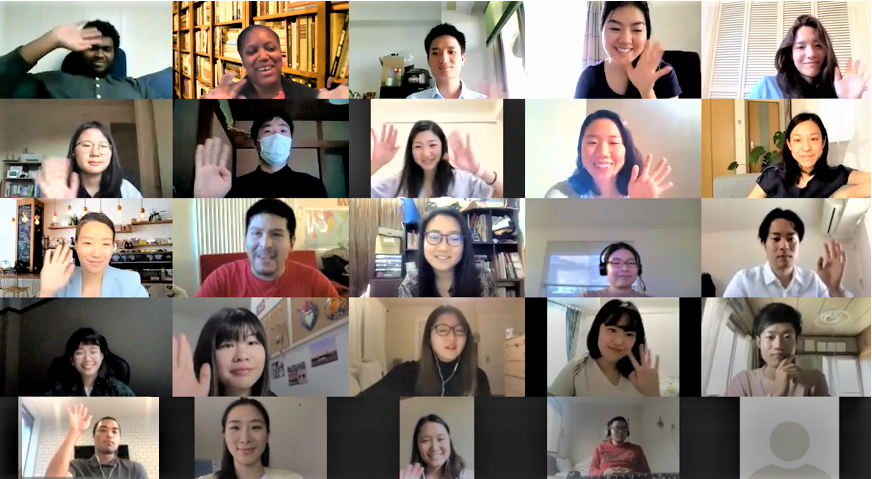 On April 29 and May 1, the U.S.-Japan Council led video calls with Japanese and American alumni of two programs: the Toshizo Watanabe Study Abroad Scholarship Program and the TOMODACHI Daiwa House Student Leadership Conference.
These virtual calls offered not only an opportunity for USJC staff to reconnect with alumni, but also for alumni to see their fellow program participants and meet those from other programs. A total of 27 alumni from across the U.S. and Japan gathered virtually to share their experiences so far with the coronavirus pandemic, exchange thoughts on what leadership looks like in difficult times, and discuss challenges they have been facing on in their school, work and personal lives since the outbreak began.
Due to the stay-at-home orders currently in place, many participants described the call as the first social interaction they have had in a while and valued the sense of inclusion. The alumni showed an interest in joining similar future events and were eager for more opportunities to discuss other topics of interest, such as leadership in times of crisis and the varied responses to the pandemic in the United States and Japan.
"Thank you for creating a place where I feel included, connected, and at home… It's wonderful that even after the program, our group remains in touch," said Marina Yoshimura, a 2017-18 Toshizo Watanabe Study Abroad Scholarship recipient.
We look forward to organizing additional events and dialogues for the TOMODACHI Generation in the coming months.