TOMODACHI Summer 2019 Softbank Leadership Program Post-Program Seminar Held in Sendai, Miyagi Prefecture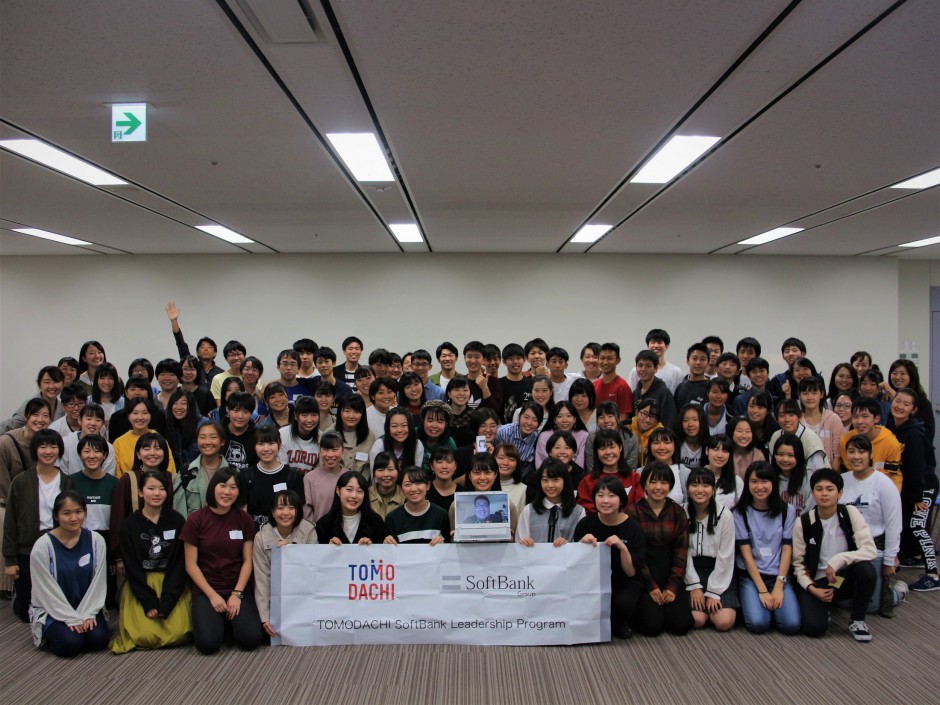 On September 29, 2019, the TOMODACHI Summer 2019 Softbank Leadership Program Post-Program Seminar was held in Sendai, Miyagi Prefecture. High school students selected from Iwate, Miyagi, and Fukushima Prefectures gathered for the first time since the summer program finished two months ago.
During the seminar, participants shared the progress of their action plans, taking advantage of the opportunity to review the lessons they learned in Berkeley, California on contributing to their local communities.
The students listened attentively as Mr. Masato Ikeda, Senior Director of CSR Division, Human Resources & General Affairs Unit of SoftBank Corp., Executive Board Member of the Great East Japan Earthquake Recovery Initiatives Foundation, shared suggestions to help them carry out their projects. Participants then took part in a practical workshop.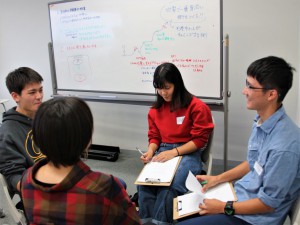 After returning from the U.S. trip, the participants began to implement their projects, as they worked with others and learned by trial and error, adjusting their plans as they faced unexpected challenges. Through different activities and team discussions during the workshop, participants came to better understand the key goals of their projects, the importance of working with adults, how to execute their plans, and other ways to make their projects successful.
Riko Goto, a participant from Sendai, Miyagi Prefecture, said, "My action plan will make the areas of Ajishima and Kinkasan in Ishinomaki, Miyagi Prefecture wonderful places to experience nature, and encourage even more visitors than before the Great East Japan Earthquake. During the workshop, I learned how to make a plan and how to convey my action plan to others. The phrase 'keep going, keep wishing, keep thinking, and keep working hard- this will lead you to success' has stayed with me. I will continue to passionately carry out my plan step-by-step."
Participants have now taken another step in their journey to bring positive change to the Tohoku region, as they move toward the Final Presentation next March.