TOMODACHI Sumitomo Scholars Visit Washington, DC and New York City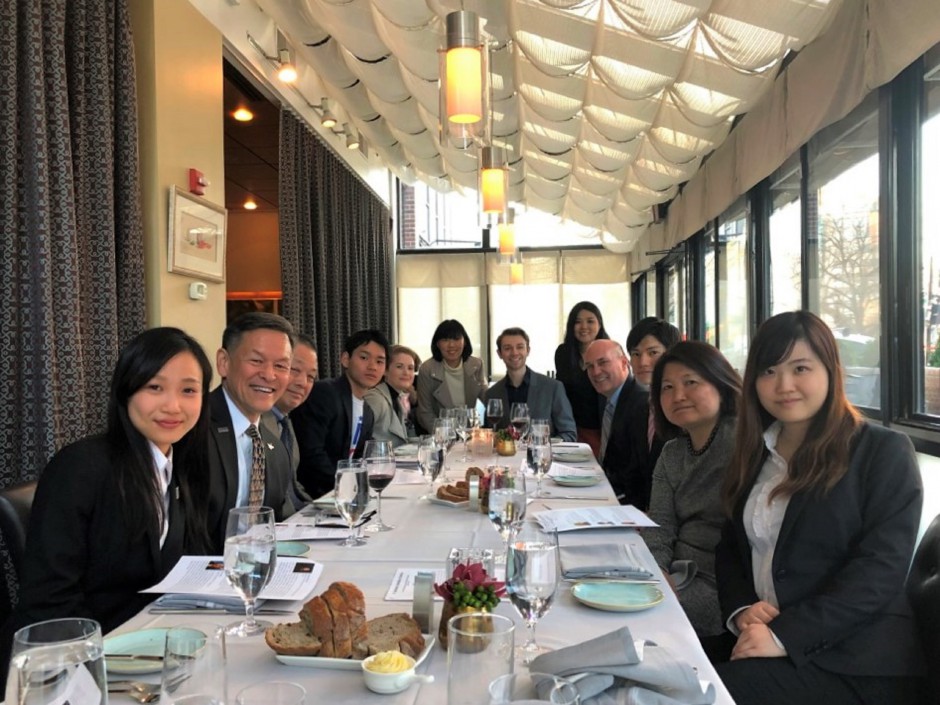 From March 24 to 28, three of the ten Japanese university students studying in the United States through the TOMODACHI Sumitomo Corporation Scholarship Program visited Washington, D.C. and New York City. They traveled from their campuses across the country to gather for a week-long spring leadership program hosted by the Sumitomo Corporation and the Sumitomo Corporation of America.
The students kicked off the program in New York. They participated in a discussion with Professor David Weinstein, Professor of Japanese Economy, Director of Research at the Center on Japanese Economy and Business at Columbia University. The students also visited the National September 11 Memorial & Museum and watched a Broadway show followed by a special backstage tour.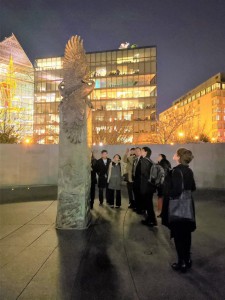 The students later traveled to Washington, D.C. Highlights of their time in D.C. included a tour of the U.S. Capitol, a visit to the Embassy of Japan, and dinner with USJC members. After dinner, USJC board member David Boone took the students on an impromptu tour of the Japanese American Memorial, where he spoke to the students about the Japanese American experience during World War II.
After the spring semester, the Sumitomo Scholars will end their year abroad and return to their home universities in May and June. Upon their return, the students will participate in a post-program presentation at the Sumitomo Corporation in Tokyo at the end of June, reflecting on what they learned during their time abroad and ways they will utilize their experiences in the future.