Regional Leaders and Mentors Attend the TOMODACHI Alumni RISE Leadership Program Orientation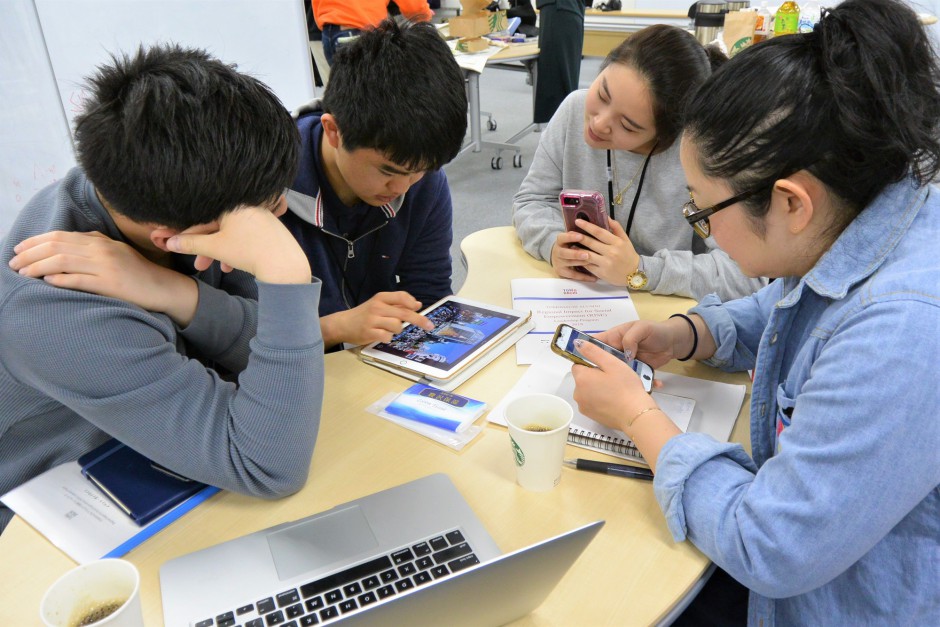 From March 21 to 24, 2019, the TOMODACHI Alumni Regional Impact for Social Empowerment (RISE) Leadership Program officially kicked off in Tokyo, welcoming eight Regional Leaders and eight Regional Mentors from across Japan, who represent the six regions of the TOMODACHI Alumni Regional Framework.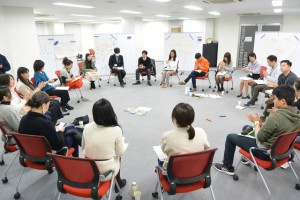 During the four-day Orientation, the Regional Leaders and Mentors gained rich insights, inspiration, and practical knowledge from innovative social entrepreneurs and business leaders. Through field trips, workshops, guest speakers, and intensive dialogue, they learned how to address local community issues, reflected on their own leadership styles, strengths and weaknesses, and started building relationships built on the most important foundation: trust.
The Regional Leaders and Mentors also acquired practical skills to plan and implement their Welcome and Theme events, and worked together to develop the vision, goals, and action plans for their upcoming events in their respective regions across Japan.
Kirari Miura, 2019 Regional Leader of the Tohoku-Hokkaido Region, shared, "I realized that it's very important to rely on TOMODACHI alumni members instead of taking on everything by myself. And also, I learned to focus on various kinds of thoughts, visions, and goals to accomplish one event."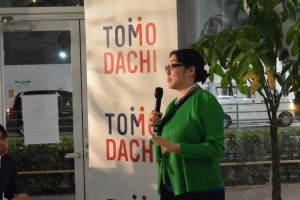 On Friday, March 22, as part of the four-day program, an event titled "Industry Insights: Launching a Global Career" took place at Shibaura House, a community-centered space in Tokyo. The event highlighted the diverse careers of the Regional Mentors and focused on the power of mentorship with special guest speaker Royanne Doi, Representative Director of the U.S.-Japan Council Japan Board of Directors.
Earlier in the evening, Regional Leaders from previous years joined the event to share their event development journeys and provide advice to the incoming Regional Leaders.
By attending the Orientation, the Regional Leaders and Mentors built a strong sense of community among themselves, increased their confidence and excitement for organizing the Welcome and Theme events, and learned from a variety of role models about what it means to build a community with a lasting impact.
Azumi Nakai, 2019 Regional Leader of the Okinawa Region, said "The guest speaker and other participants, like mentors, regional leaders from previous years, and staff, shared their experiences, giving me helpful insight toward my goal to get everyone involved. They inspired new, more practical, and down-to-earth ideas in my mind."
The TOMODACHI RISE Leadership Program is supported through generous funds by The Prudential.