Female High School Students in Fukushima Discover the Importance of Challenge through a Session with Foreign Exchange Students in Japan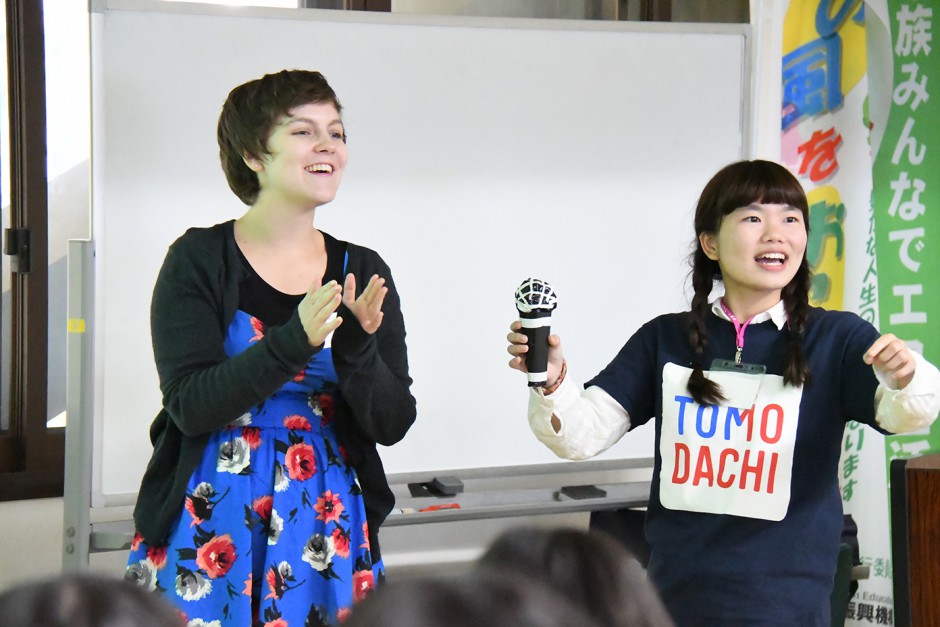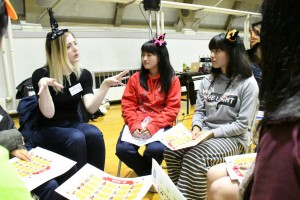 Step 2 of TOMODACHI High School Women Career Mentoring Program in Fukushima 2016 supported by the TOMODACHI Combini Fund was held on October 29 and 30, 2016.
Supported by FamilyMart Co., Ltd. and Lawson, Inc. companies (which make up the TOMODACHI Combini Fund), this six month program consists of four sessions or "steps". The goal of the program is to support female junior year high school students from Fukushima prefecture so that they can broaden their perspectives and gain the confidence to open doors and opportunities for their futures.
During this session themed "challenge", the participants met with 20 foreign exchange students from 13 countries including the United States, studying in Japan. The foreign exchange students conveyed why they decided to study abroad in Japan, explained their dreams and career goals, and the conflicts that they overcame in order to study in Japan. Although the reasons for their challenges were somewhat different such as strong family opposition and lack of financial means, the effort it took to overcome difficulties deeply resonated with the female high school students.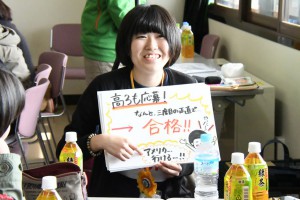 Toward the completion of the session, the students contemplated and presented "my own new challenge" that will be required to be executed by the time Step 3 is held on December 17. As examples, university student mentors, who are also alumni from the first year of this program, divulged their challenges at the time and provided ways on how they overcame these challenges. The mentors' stories of their high school days, including their challenges and lessons included:"I discovered what I really want to do through this TOMODACHI program. I changed my course selections and career path despite strong opposition from my teacher.""After the Great East Japan Earthquake, I wanted to be involved in reconstructing Tohoku so I started a student tour group. We planned and implemented tours that revealed the charms of Fukushima."High school students who were inspired by these mentors, declared the challenges they were going to face:"I will ask my math teacher one question each day.""I will write a letter in English to an American singer who had saved me during my time of turmoil in my life."
During the two day sessions, the participants had the following comments:
"I thought about giving up my dream and finding a job but I am now reevaluating what I really want to do."
"I learned the importance of challenging myself."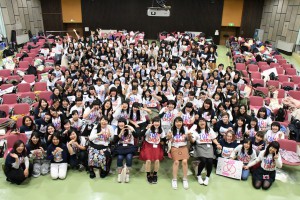 The two days were not only a learning experience for the high school women, but also for the international students who presented their challenges and for the mentors who support the participants.
The next session is Step 3, entitled "Session with Global Career Women". Employees from seven companies which support the TOMODACHI Initiative will share their story about how they carved their own path in work and in life as they discuss "choices for my future". Several TOMODACHI staff will also attend the session to disclose their experiences.