TOMODACHI Alumni Participate in Takeakari Project with First Lady Akie Abe on March 11 in Memory of the Great East Japan Earthquake and Tsunami Victims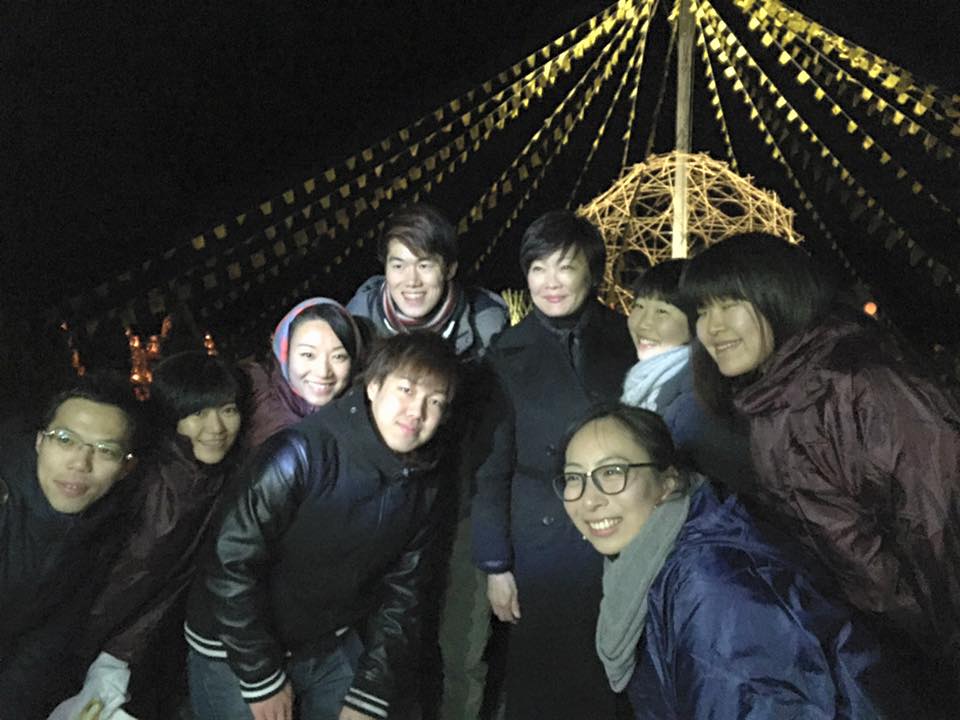 "The connection to the local residents, the beauty of the bamboo lanterns, everything was beyond my expectations," said Nami Yanagawa, TOMODACHI alumna originally from Ichinoseki, who attended the 3.11 Memorial Project with Takeakari in Yamamotocho.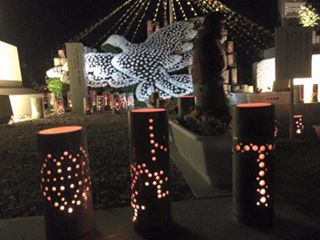 Five college students-all members of the TOMODACHI Generation-traveled to Yamamotocho on the border of Miyagi and Fukushima to take part in a memorial project for the fifth year of the Great East Japan Earthquake, in which they lit bamboo lanterns carved by people across Japan with hopes for Tohoku's continued recovery. "By spending March 11th in the affected region and speaking with local residents, I learned that neither the disaster nor the recovery are over. This became a 3.11 that will remain in my heart in an special way."
The lanterns were created as part of the Takeakari Project, with the aim of lighting the spirits of the residents of Yamamotocho, reminding them that they are not forgotten, and others that recovery is still underway. The project was supported by the First Lady of Japan, Mrs. Akie Abe, who attended the memorial and spoke words of remembrance and tribute.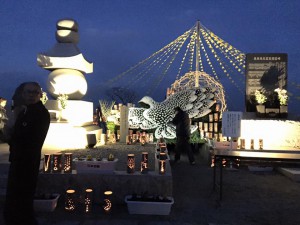 TOMODACHI alumni, together with members and volunteers from the Takeakari Project from across Japan, gathered along the coast that afternoon to begin drilling, taping, and lighting hundreds of individually carved bamboo lanterns in time for sundown. 18 lanterns in particular had special meaning for the students as they had carved them themselves during the pre-program session of the TOMODACHI Generation Global Leadership Academy 2016, which took place in Tokyo earlier this month.
Four of the five alumni were originally from Tohoku, and talked about the importance of spending 3.11 together with those who are mutually invested in the revitalization of the region.
It was a first time visit to Tohoku for one student, Taka Shibata, from Tokyo:  "Before I took part in this project, I was only able to see the disaster through numbers. But when I went to Yamamotocho, I met people who were unable to leave their hometowns while they still looked for their missing family members, and heard stories of people who were still haunted by the flashbacks they had, and felt that everyone needs to be able to look back in order to look forward."
Five years have passed since the Great East Japan Earthquake shook off the coast of Northern Japan, causing mass casualties and lasting damage, both physical and intangible. Many in Tohoku worry that their efforts will be forgotten; however, the next generation – starting with these five students – will make sure that that never happens.