Celebrity Chefs Nobu Matsuhisa and José Andrés Team Up in a Charity Dinner in Support of the TOMODACHI Initiative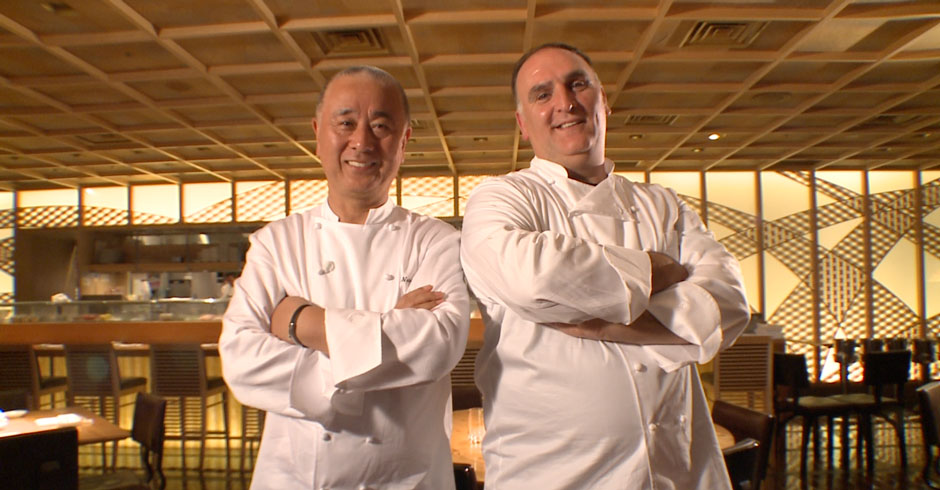 On July 20, 2014, Nobu's Japan held a charity dinner in which celebrity chefs, Nobu Matsuhisa and José Andrés, whipped up dishes featuring the freshest ingredients from Hokkaido to support the TOMODACHI Initiative. 
Entitled, "A Journey of Discovery of Japan's Culinary Scene," the dinner launched the first episode of a food documentary that is being filmed by the Discovery Network, to be aired in the Fall of 2014. In each episode of this series, Chef Nobu Matsuhisa will travel through Japan with a guest star chef to discover local ingredients.  Each episode will end with the guest chef and Chef Nobu collaborating on a menu using ingredients and influences from that region, for a charity dinner to benefit the TOMODACHI Initiative.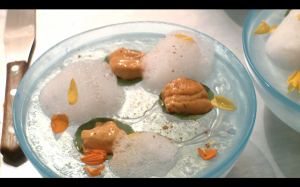 "Spending much of my time abroad, I felt that many were not aware of how much Japan has to offer. Being a chef, I hoped one day to showcase the richness of these areas by filming a documentary with star chefs from the west, and through their eyes, capture the richness in food, culture and people that make up these local places, which has now become a reality," Chef Nobu Matsuhisa explained in the charity dinner program.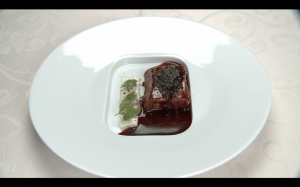 For this charity dinner, Chef Nobu Matsuhisa partnered with Chef José Andrés to create a menu in which the guests were able to discover Hokkaido through local ingredients with a Japanese and Spanish influence.  The dinner consisted of a ten-course menu which included dishes such as crude scallops with pipirrana, Chef Nobu's sushi, Uni (sea urchin) "Frozen Lake", Foie Gras Umeshu Jelly, yasai-doko tokijake and umami steamed ezo awabi, miso soaked Biei Wagyu sirloin with asparagus, pure white blanc manger with ice cream, and Spanish tamago (egg) with roasted melon juice along with various wines and sake.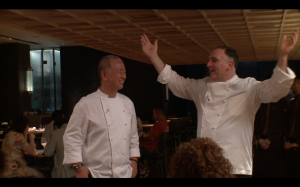 What an incredible event: a once-in-a-lifetime culinary experience with two of the world's top chefs, all in support of a great cause.  We are so grateful to Nobu's Japan, chef Nobu Matsuhisa, chef José Andrés, Discovery Networks and all of the guests for their support to the TOMODACHI Initiative!