TOMODACHI x NIKE GO GIRL PROJECT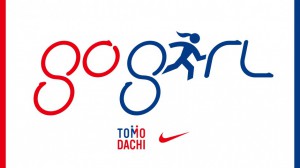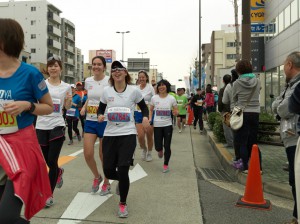 On March 10, 2013,  twelve collegiate women from the U.S. and twelve female students who were affected by the Great East Japan Earthquake, participated in the "Nagoya Women's Marathon" and the "Marathon Festival Nagoya, Aichi".  This program is a unique, cross-cultural sports exchange which fosters friendship and bonding among U.S. and Japanese women through sport.  
The U.S. team arrived in Tokyo on Thursday, March 7, and joined their Japanese counterparts before traveling to Nagoya.  They lived and trained together for the marathon while deepening their friendship and offering support.  Later on this year, the Japanese students will travel to the United States to participate in Nike's running event in New York.
Student Comments
Anna Janas, a doctoral candidate at Columbia University, said shortly after the finish, "This was my fourth full marathon, but it was by far the most memorable.  It was my first time to experience running as a group, and participating with the Japanese girls made it so special.  Throughout the race, people encouraged us and cheered us on and the four hours went by so quick.  It was exciting and inspiring to see all the elite runners as well.  I'm already looking forward to running with the Japanese girls again in the U.S."
Miho Yamaguchi from Fukushima prefecture said, "I'm happy to finish the race together with my new friends.  Thanks to everyone around the course for all the encouragement and support, I could hang in when the going got tough.  In addition to running together, I was able to do many activities with my new friends from the U.S.  I would like to work together with them and practice more for the next race in the United States."
Photos