TOMODACHI Generation: Cole Murphy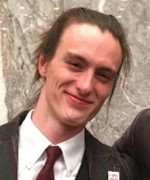 Cole Murphy is an undergraduate student from Alaska who in May of 2015 participated in the University of Alaska Anchorage (UAA) and Iwate University (IU) joint TOMODACHI program, the TOMODACHI University of Alaska Anchorage – Iwate University KAKEHASHI Program. The following year, in 2016, Mr. Murphy was selected as the first international exchange student of the newly formed sister-school relationship between UAA and IU.
The Japanese language program at my home university is called the Montgomery Dickson Center for Japanese Language and Culture, named after one of our most driven and kind alumni. Known simply as 'Monty Sensei' to his students, Montgomery Dickson served as an ALT of the JET Program in Rikuzentakata city. An exemplary representative of his state and country, Monty Sensei paved the way for Alaskan students like myself to help nourish and create cultural bridges between Japan and the United States. Monty Dickson tragically perished in the tsunami of March 11th, 2011, having just that morning translated the words of Japanese author Ryōtarō Shiba: "There's nothing as beautiful as dedicating one's life for a cause."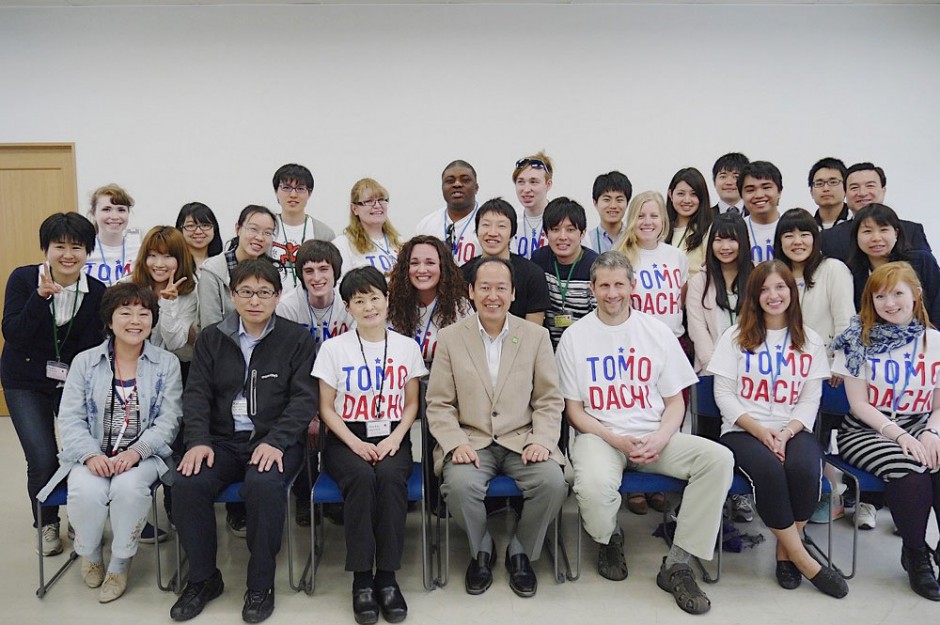 As my journey continues to unfold, I find myself walking the trail that Monty Dickson blazed before me. A few years after the tsunami, I visited where he worked and lived in Rikuzentakata city and participated in what became the most influential program of my undergraduate career. Through May of 2015, we 12 UAA students and staff joined with our to-be peers of Iwate University under the sponsorship and guidance of TOMODACHI. Together, we listened to first-hand accounts of the disaster in Rikuzentakata, saw the vital work of commemoration and reconstruction, and discussed strategies for effective disaster management and resilience. Alaska, also a geological member of the infamous Ring of Fire, faces a high-risk of severe natural disaster; for this reason, we made sure to present our findings and reflections in a collective e-Portfolio, linked below.
My most moving experience from this program was learning the story behind a rather particular Buddha statue. This Dainichi Nyorai Bodhisattva statue, pictured below, was thoughtfully hand-made using recovered wood from Rikuzentakata's former Takata Matsubara forest. Together with Ippon Matsu, this statue serves as a symbol of hope for the people of Rikuzentakata, for Monty Sensei's friends and loved ones, and beyond.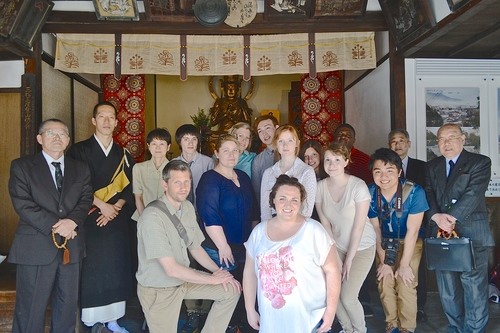 Recalling Monty Dickson's serendipitous final translation, I am on a lifelong path of devotion to the study, practice, and education of creating sustainable communities. Specifically, I have volunteered at several organic satoyama-farms and apiaries in Iwate through the international NPO WWOOF to study and experience the Tohoku Region's traditional and sustainable methods of living as communities in nature. Through my undergraduate research, I hope to bring the many lessons I have meticulously blogged and journaled about home to Alaska, and to make them more accessible throughout Japan. I feel empowered in my journey knowing that my fellow TOMODACHI alumni and leaders are with me, as I am with them.
UAA Lessons from Japan e-Portfolio:
https://alaska.digication.com/geog_490_japan_tsunami_lessons_from_japan/Background/
UAA Monty Dickson Center Homepage: https://www.uaa.alaska.edu/academics/college-of-arts-and-sciences/programs/montgomery-dickson-center/