TOMODACHI Alumni Join the 22nd Business Advisory Board Meeting Featuring Dr. Robert Alan Feldman and Dr. Mieko Nakabayashi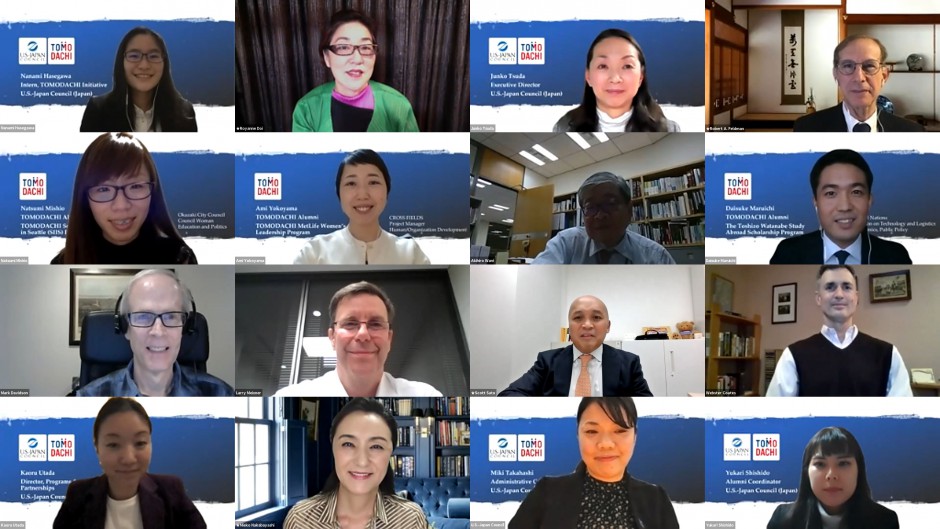 On February 9, 2021, four TOMODACHI Alumni from different programs were invited to attend the online 22nd U.S.-Japan Council Business Advisory Board (BAB) Meeting, at which Dr. Robert Alan Feldman (Professor of Tokyo University of Science and Senior Advisor to Morgan Stanley MUFG Securities Co., Ltd.) and Dr. Mieko Nakabayashi (Professor at the School of Social Sciences of Waseda University and Distinguished Fellow of the Maureen and Mike Mansfield Foundation) exchanged their insights on the new Biden administration. Over 50 industry leaders from diverse fields gathered to listen to their fireside chat, titled "Political and Economic Outlook Under the New Biden Administration," marking the twelfth time TOMODACHI Alumni were invited to join business executives as representatives of the future of U.S.-Japan leadership.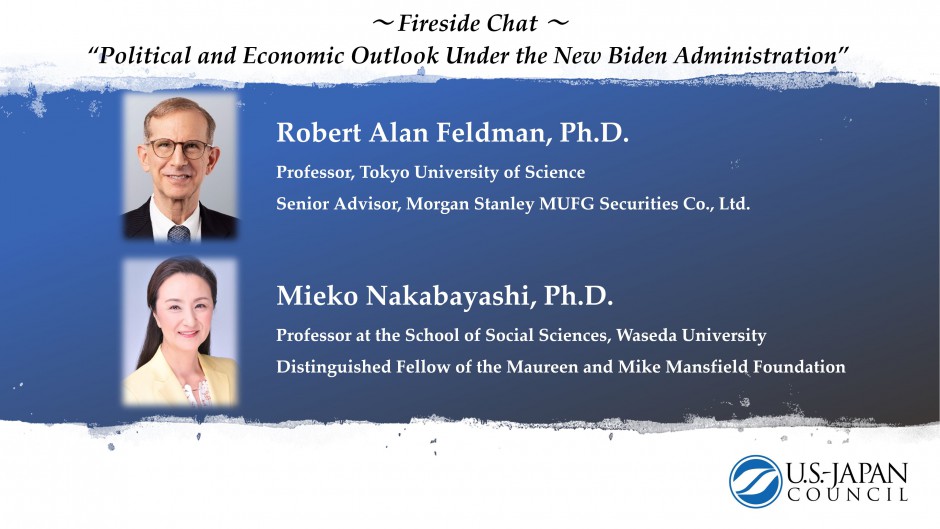 The discussion began as Dr. Feldman and Dr. Nakabayashi shared their thoughts on Joe Biden's Inauguration Day and his simple yet impactful speech in which they saw signs for hope over the next four years. They then explained how they see the new Cabinet as very diverse and professional and the recent Presidential orders as necessary to tackle the issues the Biden administration has inherited. Dr. Nakabayashi stressed how important unity within each party and across the nation is for the United States to maintain its strong international presence and also shared her expectations for the Biden administration to show the world how democracy prevails. Assessing the huge deficits caused by the pandemic and the issues of new technology that will accelerate job losses in the coming decade, Dr. Feldman described the urgency for the United States and Japan to start working on a new human capital management system as soon as COVID is under control.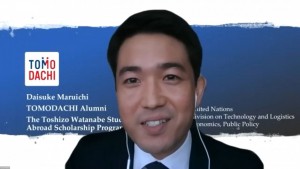 Following the talk, Daisuke Maruichi, a participant in the Toshizo Watanabe​ Study Abroad Scholarship Program from 2017 to 2018, asked Dr. Feldman if he foresees any change in the Federal Reserve's monetary policy to combat COVID-19 under the new administration. Dr. Feldman responded that the Fed's independence is so well supported across the political spectrum now that he does not expect any heavy pressure from Congress.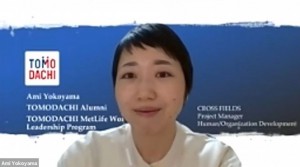 Reflecting on her experience, Ami Yokoyama, an alumna of the TOMODACHI MetLife Women's Leadership Program, commented "I realized how little I know about politics and economics even in Japan. I want to start searching for articles to learn more about what I learned today such as the concept of basic income and district lines."
The meeting concluded with a networking session in which the speakers and the audience, including TOMODACHI Alumni, freely exchanged their views on the subject.