Now Accepting Applications for the TOMODACHI – Keio SFC Entrepreneurship Seminar Online Camp!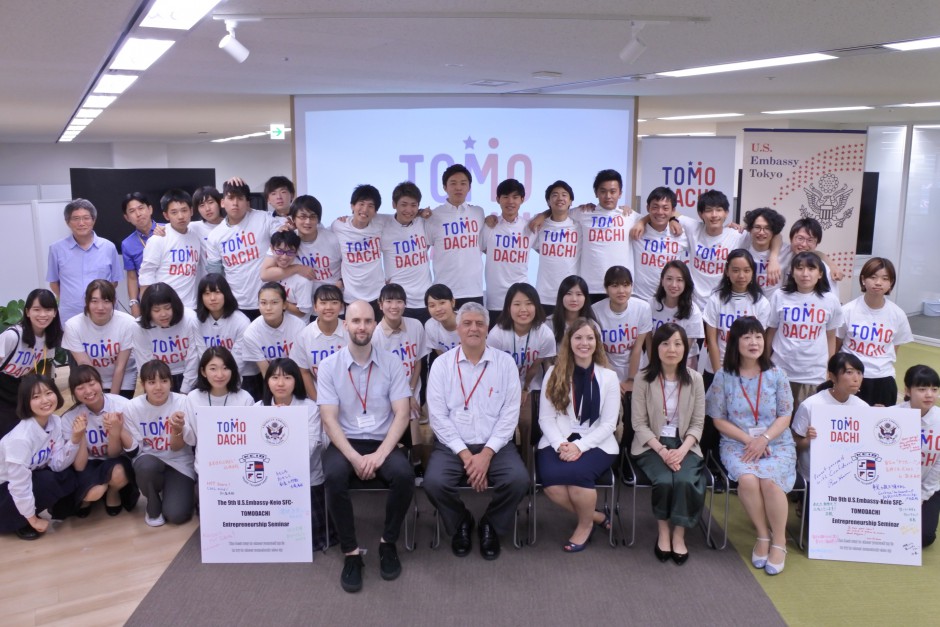 *This picture is from the 2019 program.
The TOMODACHI – Keio SFC Entrepreneurship Seminar provides Japanese high school and university students the opportunity to develop an enduring interest in entrepreneurship as both a professional pursuit and a way to contribute positively to society.
During the three-month online camp, which follows the pre-seminar held at the end of last year, the participants will learn the skillsets and ways of thinking needed to create business models. The participants will make business plans, in addition to taking online classes led by professionals from both Japan and the United States, and present their ideas during their final presentations. Qualified teams will have the opportunity to present at an online conference after the program.
Application Deadline: February 17, 2021 at 23:59
For more information and to apply, click here (Japanese only).