Q&A with TOMODACHI Program Participants and TOMODACHI Alumni: Kaylin George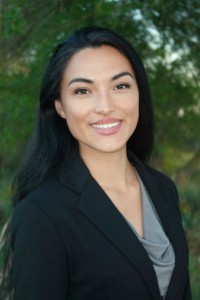 Kaylin George is an alumna of the 2017 TOMODACHI Internship Program.
Influenced by both a passion for exploring the world and by her mixed background, Kaylin finds herself drawn to stories centered around diverse characters and their unexpected connections. She graduated from Chapman University with a BFA in Film Production – Directing. Kaylin currently works as a coordinator at Media RED, a production company built by Hollywood's best cinematic storytellers. Previously, she worked in Beverly Hills with The Gersh Agency as a literary assistant to the Head of Television and before that in Tokyo with the international production company, VirginEarth. At VirginEarth, Kaylin edited projects for high-profile clients such as The Amazing Race – Japan and The Marubeni Corporation. In Japan, Kaylin also directed her first foreign-language film and gained experience with international collaborative productions. Her most recent film Two Paper Nightingales (2019) has become internationally award-winning. It was a finalist for the Student Academy Awards and screened at the Directors Guild of America. Kaylin was recently selected as a semi-finalist for the Shondaland x Seriesfest Women's Directing Mentorship Program. Kaylin continues to cherish working with innovative collaborators and pursuing creative storytelling. You can see examples of Kaylin's work at kaylinmgeorge.com or at twopapernightingales.com.
The interview was held on December 17, 2020 by Reika Mihara, TOMODACHI Alumni Intern (2020) based out of Tokyo, Japan.
Q1. What do you think is the most beautiful and the most challenging part of filmmaking? How did you decide to be a filmmaker?
I think both the most beautiful and the most challenging part of filmmaking is that it's an incredibly collaborative medium. It is challenging to meld your vision with that of other creative people. But it's so important, because everything – from production design, to costume design, to sound design – must work together. We have to put the pieces into a larger puzzle. Creating that cohesion is a huge challenge. And yet, that melding is also a beautiful opportunity to create an art piece that's inclusive of multiple perspectives. Most art forms don't have that opportunity, and that collaborative aspect is largely unique to film. I became a filmmaker because I love this collaboration. I have always loved visual mediums and wanted to be a storyteller, but I chose film so that I could be both a storyteller and a collaborator.
Q2. Looking back on your experience in the TOMODACHI Internship Program with Temple University, what does TOMODACHI mean to you?
It was a really unique experience for me, and if I had to pick one word for TOMODACHI, I would say "opportunity." The wonderful learning experiences I had in Tokyo would have been impossible without TOMODACHI. I am so glad that I had the opportunity because it really informed everything that I've done in my work since then. I could also say "collaboration" because my experiences in Tokyo taught me the importance of international collaboration. While I was working in Tokyo, I had my first opportunity to direct a film in a language that I did not speak. Then, when I was back to working in Los Angeles, I directed a film called Two Paper Nightingales, which was spoken in three different languages— again, none of which I spoke. So, that initial experience in Tokyo became invaluable to me. The TOMODACHI program gave me an opportunity to try something new, and it ended up becoming vital to my future productions. That's just one example of how it affected me.
Q3. During your internship through the TOMODACHI program, did you find filmmaking in Tokyo different from that in Hollywood?
Filmmaking in Tokyo was different from that in Hollywood. One of the biggest things that I learned in Tokyo was to work in very small spaces. In Hollywood, we have such large spaces— sound stages, warehouses, open deserts, etc. In Tokyo, oftentimes you have to reduce your crew size and your amount of equipment based on what you can physically fit into the location. This sometimes forces crew members to be really resourceful and adaptive. When you have a small crew, every member has to wear multiple hats. That ability to work with extreme flexibility is a virtue that I carried with me when I came back to Hollywood. If your production is adaptive, you can work faster, lighter, and more efficiently. So, that's one thing that Hollywood could maybe learn from Tokyo, but I actually think both industries could learn from each other for different reasons. However, I definitely want to say that the most essential components of filmmaking exist equally in both places. Working in Tokyo, I found so many extremely talented collaborators and many beautiful stories to tell. That exists in both places. Talent, passion, creativity, stories— that's all at the heart of the movies. So, while there are definitely differences between the filmmaking industries of Hollywood and Tokyo, I think the core of filmmaking is the same in both contexts.
Q4. What was the source of your inspiration for your award-winning film Two Paper Nightingales?
The inspiration for the film came from folklore and fairy tales, which I've always been fascinated by. Coming from a mixed background, I heard stories from different places when I was growing up. Among the many tales I was told, there was one story in particular that always captivated me. This story was very specific about many identifying factors, such as names, locations, clothing, and religion. Then, when I was in college, a friend of mine took an international trip and brought back for me a book of folklore that contained the exact same story. The story and the characters were the same, but the names and the locations were different. So, at some point, this same story was shared and ultimately written down in two different countries. That really made me think about the way that some of the world's best stories have been passed down from generation to generation through oral storytelling. Because they touch people's hearts, they transcend generational and cultural boundaries. I thought this was such an important message to share, especially during this time, when people have been feeling more divided and more alone than ever. That's why I wanted to write a film about a fairy tale told from three different cultural perspectives. In Two Paper Nightingales, each country tells their story very differently, and yet, there's also so much that they all have in common. The film speaks to how, ultimately, the things that make us all different are less important than the things that make us all the same. This was the basis for Two Paper Nightingales. We had a very positive response, and it was a great experience.
Q5. What was the challenging or exciting part of directing the film Two Paper Nightingales?
There are a lot of extremely exciting and challenging parts because the film was highly ambitious for us, and it was a very large project. All the crew members were attempting achievements that they had never attempted before. We built three sets, and we had a very large crew and cast. Dancing and music were also integral components of this film. A big challenge for us – and a point that I am very proud of – is that we had a very limited budget and other resources. When we first pitched the film, we were told again and again that the film was too ambitious for the amount of resources that we had. We were told that it would be impossible to create the film for less than double our production design budget, but we did it for half. So, ultimately, we did it for 1/4 of the estimated cost. This was achieved through so many hours of hard work, because we were forced to do so much by hand. Since we had very limited resources, we had to be very resourceful. While it was definitely challenging, it was also exciting to see what we could do when we set our goals high. This really inspired me for future productions.
Q6. What are your future ambitions?
I am currently working with a production company based in West Los Angeles. I am still writing and directing as frequently as I can, and I hope that, in the future, I will have opportunities to write and direct on international collaborations. During the TOMODACHI program, I met so many wonderful filmmakers and incredible collaborators in Tokyo that I am going to remember and try to work with again throughout my career. I am very passionate about executing international collaborations all over the world, and certainly in Tokyo. This is a big goal, but I think it would be wonderful. In general, I would love to see more international collaborations in this increasingly global world.
Q7. Finally, do you have any advice for students and emerging professionals?
One thing that has been very important for me is to take every opportunity to find mentors. This has been a really big part of my experience. I think that applies to many different industries, but particularly to filmmaking, where change occurs so quickly, so it's really helpful to find mentors to help you navigate the turbulent process. It is so difficult to see the future because so much keeps changing and there are constant innovations and technological advances. Thus, it is helpful to have somebody in the industry who can offer advice and counseling and tell you what the industry values now. So, yes, mentorship is really important. And in order to find mentorship, you have to be able to advocate for yourself. If you don't believe in yourself, then it's a stretch for anyone else to believe in you. I think that advocating for yourself and finding mentors are really important steps for emerging artists and probably for everyone.