Junior and Senior High School Students from All Over Japan Gather to Learn Ways to Realize Their Ideal Futures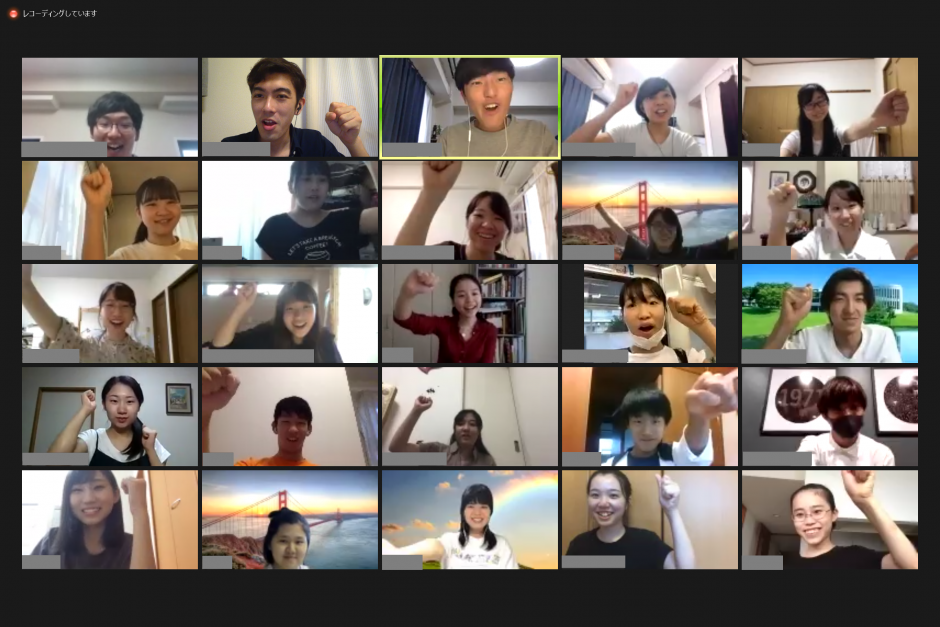 "KATARIBA.online MyproRoom supported by the TOMODACHI Initiative," a one-month online program for junior high and high school students, was held in July and August 2020. 41 students joined the online program, which enabled participants living in different areas of Japan to communicate and inspire one another.
In the first week of the program, the participants started thinking about their ideal future, and plan what they could do to realize it as a project during the coming month. For the second to fourth week, they chose either a "creative course," in which they learned presentation and design skills, or an "online event course," in which they planned an online event to share their thoughts, and then worked on their own projects before the final presentation and event. They presented their final works at the report-sharing event, "Online Project Fes!"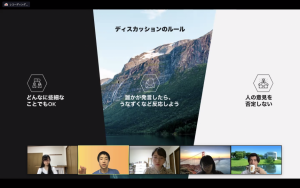 One of the students who participated in the program in July shared his own experience with refusing to go to school, as well as other students' opinions on the issue through SNS. He also discussed the necessity of mutual understanding between students who refuse to go to school and teachers. During the presentation, he shared his enthusiasm for creating a safe space where students and teachers can have a conversation. The audience had an active discussion on the topic, with one participant asking, "what can classmates do?" Another student planned a discussion session, with the desire to create a space for the audience to experience the fun of having various talks. His discussion topic was "how can Japanese people work happily?" and he planned to gather opinions from the audience from the perspectives of "what individuals can do" and "what companies/organizations can do."
In August, one of the participants, who hopes to break down the walls between people with and without disabilities and has already been posting art by people with disabilities on SNS, presented on how everyone can shine and express their personalities and talents through art. Many people who heard her presentation agreed with the idea, one of them addressing that art has the power to connect people regardless of their gender, race, and disabilities. Another student, who experienced an eating disorder, explained the reality of the disorder and said, "I think that people have little confidence, and they try to lose weight because they believe that being skinny would make them confident. How could we gain confidence?" and the audience deepened their discussions.
The students who participated in the program commented, "participating in the program enabled me to speak out without hesitating," "the opinions from other students gave me new perspectives on my project," and "joining this event, where students from all over Japan can share their thoughts, I was surprised by the other students' power and was encouraged that it is okay for me to take action more actively."
Some participants continued to work on their projects even after the program ended, starting to share their projects via SNS. This program is not only an opportunity for the students to take a step toward planning a project, but is also a community which they can come back to when working on the ensuing projects.
This program is funded by the generous contribution from Northrop Grumman Corporation.