TOMODACHI Alumni Meet with Mercari, Inc. Vice President of Global Strategy Mr. Ren Ito at the 19th U.S.-Japan Council Business Advisory Board Meeting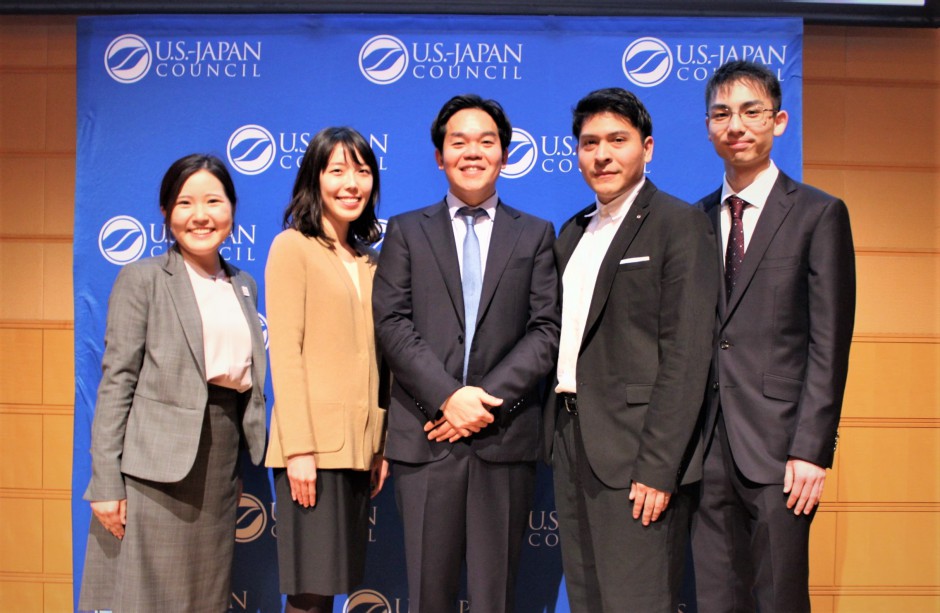 On December 16, 2019, four TOMODACHI program alumni were invited to attend the 19th U.S.-Japan Council Business Advisory Board (BAB) Meeting in Tokyo, joining over 40 industry leaders for a keynote speech delivered by Mr. Ren Ito, Mercari, Inc. Vice President of Global Strategy.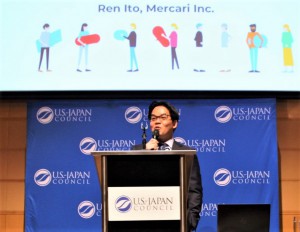 Mr. Ito explained current "Global Tech Trends" in the IT industry, especially in relation to the interests of the youngest generation. As almost 10% of the Japanese population are monthly users, Mercari aims to create a social media platform by building upon its current base and considering the habits of its changing consumer base. Mr. Ito described Mercari's evolving strategies, including a shift towards more personal goods and an increase in buying and selling speeds.
After his speech, Mr. Ito received several questions from TOMODACHI alumni. David Palacios, a participant in the Toshizo Watanabe Study Abroad Scholarship Program from 2018 to 2019, asked Mr. Ito how Mercari is expanding globally, and what challenges it faces abroad. Mr. Ito responded by explaining that expansion requires money, resources, and speed – and even with the right resources there can still be limits. However, he believes that expansion is a constant process of finding the kind of consumers that stick to your platform. Further, he suggested meaningful growth in countries like the United States tends to happen organically rather than through the power of money.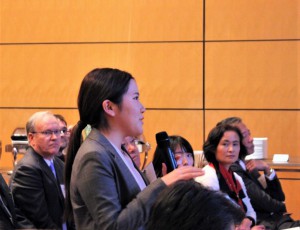 Reflecting on her experience, TOMODACHI Daiwa House Student Leadership Conference alumna Megumi Tanaka said that the speech was very informative and offered insight into future trends relevant to Generation Z, inspiring her to deepen her technical knowledge.
In addition to enjoying Mr. Ito's enlightening speech, the alumni appreciated the opportunity to network with USJC leadership and business leaders spanning multiple industries from both the U.S. and Japan. This was the ninth time TOMODACHI alumni were invited to join executives as representatives of the future of U.S.-Japan leadership.