TOMODACHI Dallas-Sendai Young Ambassador's Program 2019- Six Students from Texas Visit Sendai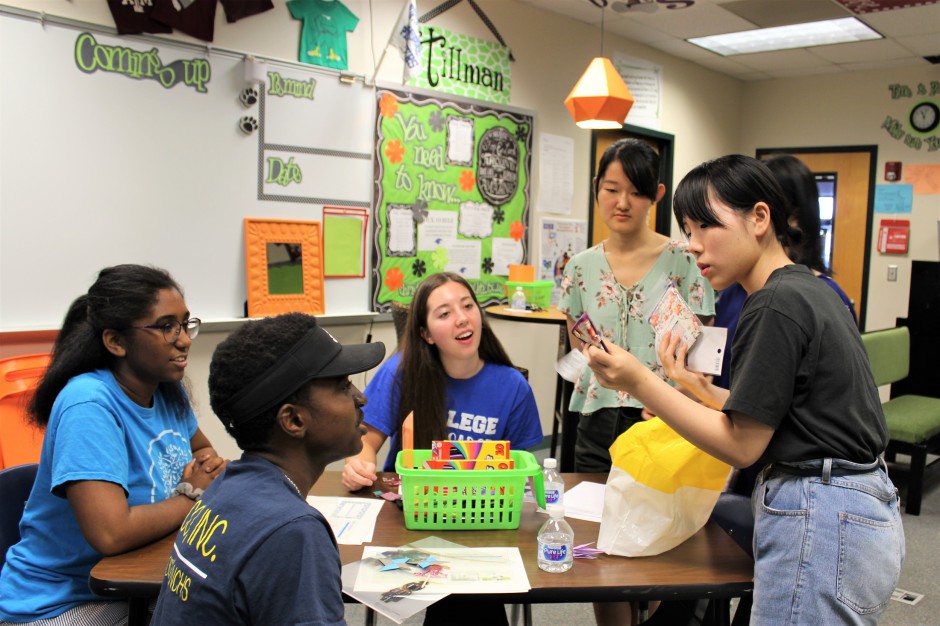 From August 7 to 15, 2019, six high school students from Sendai, Miyagi Prefecture, aged 15 to 18, Japan took part in the TOMODACHI Dallas-Sendai Young Ambassador's Program 2019, part of the TOMODACHI NAJAS Grassroots Exchange Programs organized by the Japan-America Society of Dallas/Fort Worth (JASDFW). This one-week exchange program took place in Dallas and the surrounding area. The students were accompanied by two chaperones from the Sendai Tourism, Convention, and International Association (SenTIA).
The purpose of the program is to further friendship between the people of Dallas and Sendai, which are International Friendship Cities, while cultivating young leaders who will become future stewards of the U.S.-Japan relationship.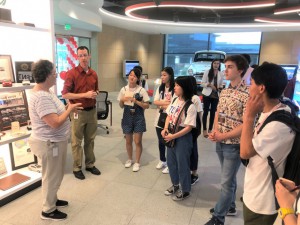 The students participated in four-and-a-half days of organized activities that introduced the culture and history of North Texas, from its western heritage to new urban developments, and offered opportunities for team-building, leadership development, and cultural exchange. "This program was a rare opportunity for me to grow and change. I was shy and struggled to share my opinions before this program. By having opportunities to give presentations throughout the program, I became more confident," said Yuha Chiba, one of the 2019 program participants.
Group outings included visits to local high schools and universities; a tour of Toyota Motor North America headquarters; an official welcome at Dallas City Hall; an excursion in the thriving Dallas suburb of Plano; tours of the Fort Worth Stockyards, Sixth Floor Museum, and Globe Life Park; and volunteering at the North Texas Food Bank
One of the participants, Noa Chubachi, said "I saw so much donated food at the North Texas Food Bank and realized that the issues are different between Japan and America. In America, it's not that there is a lot of wasted food like in Japan, but instead there are many people who cannot afford to buy enough food. I was impressed that many people in America are aware of the idea of food donation and I also learned that many people get boxes at restaurants to take leftovers home."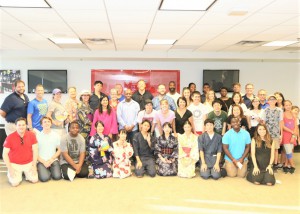 Each Young Ambassador stayed with a local host family and experienced life in America. Moreover, they attended an official Welcome Party at Toyota Stadium to meet Dallas-Sendai program alumni, as well as JASDFW board representatives, staff, members, and volunteers. Participants shared the culture and history of Sendai through engaging presentations and games, followed by a soccer match where they watched an exciting FC Dallas victory. When the week had ended, it was clear that both students and host families had been deeply inspired by their experiences and formed lasting bonds of friendship.
This transformative program was made possible by a grant from the TOMODACHI Fund for Exchanges supported by Toyota Motor Corporation, Mitsubishi Corporation, and Hitachi, Ltd.