Students Reflect on Diversity at 2019 Global Classmates Summit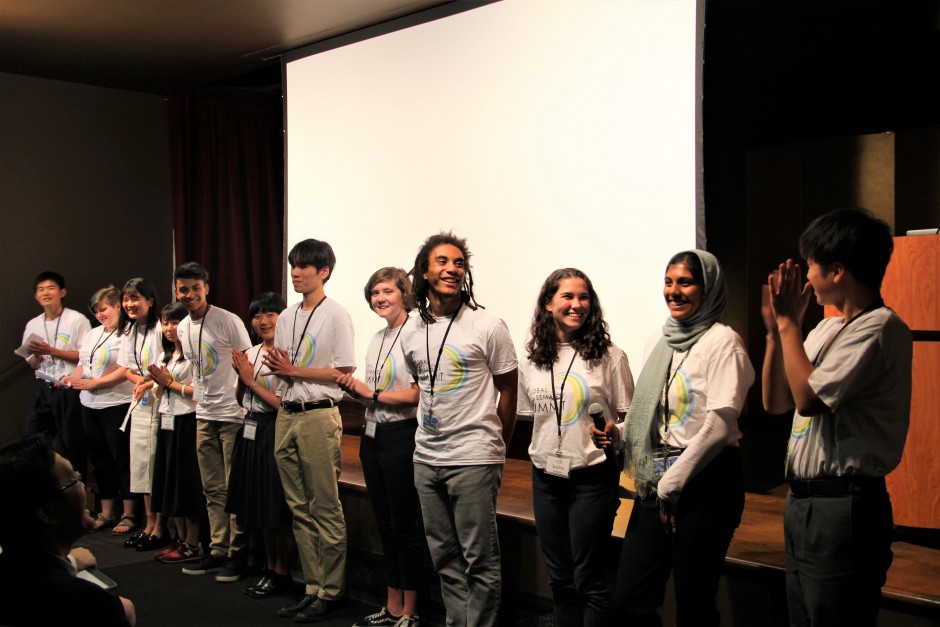 From July 25 to August 3, 2019, the 2019 Global Classmates Summit brought students from the United States and Japan together in Washington, D.C. for many new discoveries and dialogues.  Twelve participants (six from the U.S. and six from Japan) were selected from over 1,700 applicants based on their outstanding performance in the virtual exchange program Global Classmates.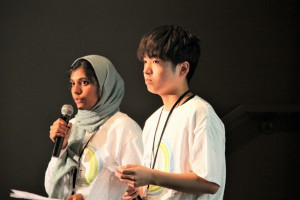 An informative presentation, "Youth Voices: Building a Positive Future for U.S.-Japan Relations," was held at the Japan Information & Culture Center on August 1, 2019.  The program opened with Mayumi Ishikawa, Counselor for Public Affairs from the Embassy of Japan. Ms. Ishikawa talked about the importance of expressing gratitude, stating there are 47 ways to express gratitude in the Japanese language. She continued by connecting to her story of living in the U.S. and hoped the participants "met new lifelong friends and gained a global perspective," just as she did when she was younger.
Ms. Ishikawa's remarks were followed by a brief speech from Jim Heller, Director, Office of Japanese Affairs, Bureau of East Asian & Pacific Affairs, U.S. Department of State. Mr. Heller expressed the importance of communication, stating, "People-to-people ties are the lifeblood and backbone of the U.S.-Japan relationship." He concluded his remarks by asking the gathered participants to consider a career in diplomacy, telling them, "A career as a diplomat is one of the most rewarding careers out there."
During various activities spread over the ten-day summit, students participated in team-building exercises and met with leaders in U.S.-Japan relations. The participants shared their thoughts on the Summit, and how they plan to impact U.S.-Japan relations in the future.
"I learned that it is possible to combine both what you are good at and what you enjoy in your career," said Sophia Bingham, a student participant from Kentucky. "Thanks to the Summit, I gained new communication skills. I learned how to speak to someone who does not speak English as their first language," said Rei Oura, a participant from Miyagi Prefecture.
Through their presentations, the participants expressed key takeaways on diversity and embracing individuality gained from their ten days together.